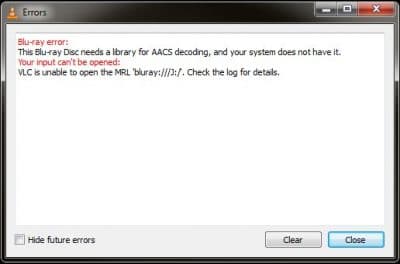 M
any users play a Blu-ray movie on a VLC player, they also encounter an error that says this blu-ray disc needs a library for AACS decoding, and your system does not have it.
Well, the issue occurs on almost every Windows version, including Windows 7, Windows 8 and Windows 10.  Also, the error message has been reported to appear on multiple VLC builds.
In this post, we will show you some effective way to fix this VLC AACS decoding issue in Windows.
Related Post:
What is causing the 'This Blu-ray Disc needs a library for AACS decoding' error?
VLC is one of the most popular media players and used to play content in various formats. Similarly, Blu-ray is a well-known portable storage device that stores content or games at high resolutions such as 4K. Users can play Blu-ray content on a VLC player, which is undoubtedly a significant advantage.
Have you ever tried to watch the Blu-Ray Movie with VLC but saw the error: This Blu-ray Disc needs a library for AACS decoding? Then you have a right to know why does this happen.
Well, one of the primary causes of this error message is that the disc is protected by AACS and BD+ technology. Another possible reason is the missing KeyDB.cfg file.
You don't have to be worry because in this article we bring the solution to resolve this particular error message.
Check how to fix it.
How do I Fix the Blu-ray disc AACS decoding VLC error?
If you want to play Blu-ray with VLC, then you will have to use libbluray. And if there is no such library installed on your PC, you will be ending seeing the error. The error can be resolved by adding some library files required by the AACs.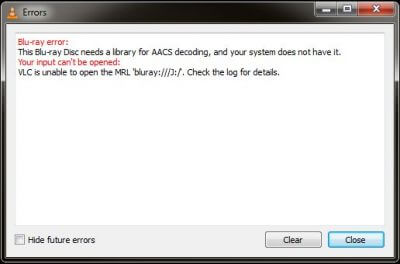 To install this library follow these simple steps:
Note: Under the AACS Dynamic Library section, click that file hyperlink associated with your VLC Media Player version. Download the 32bit file for VLC 32bit, and 64bit file for VLC 64bit.
Once downloaded, copy the KEYDB.cfg file to your clipboard (A file under Keys Database).
Now, press Windows key + R to open the Run dialog box.
Type "%Appdata%" and click OK. It will open the hidden Appdata folder.
Inside the Roaming folder, create a new folder (Right-click > New > Folder) and name it aacs.
In the aacs folder, copy and paste the KEYDB.cfg file that you have copied in the above step.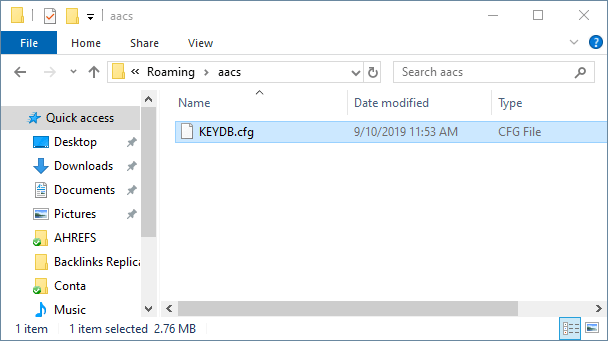 Navigate to the download folder and copy the libaacs.dll file to your clipboard.
After that, go to your desktop and right-click on the VLC shortcut and select Open File Location option.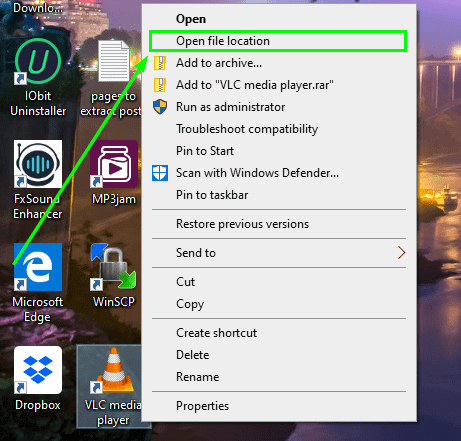 Paste the copied libaacs.dll file inside the VLC folder.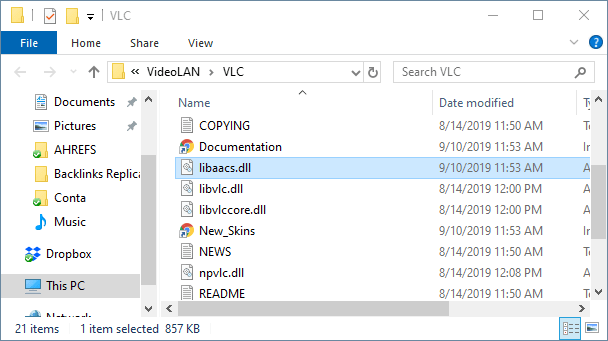 Launch VLC and open the Blu-Ray disk showing the Blu-ray disc needs a library for AACS decoding error previously.
Hopefully, these steps will help you to fix the error.
Final Words
We hope this tutorial helps you to fix "this blu-ray disc needs a library for AACS decoding, and your system does not have it" error message.  If you have any questions, leave it in the comments section below.