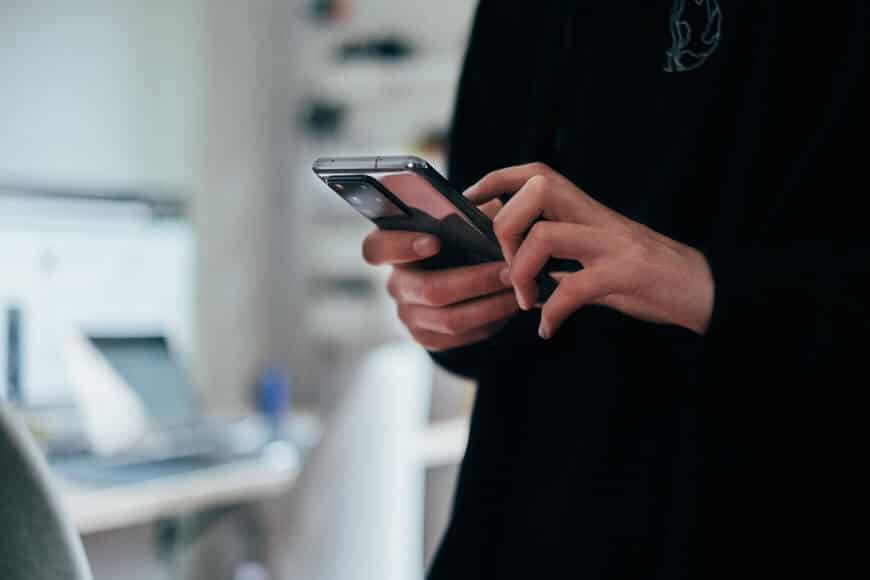 I
f you are a Samsung smartphone user, you might have noticed the KLMS agent in your device and have wondered whether it's related to security purposes or Malware that may steal data from your device.
Well, you don't need to worry about anything! In this article, we will cover everything you need to know about the KLMS agent app.
Related Articles:
What Is KLMS Agent?
The KLMS agent is a part of Samsung's Secure Android Platform known as KNOX. KNOX is software that is used to allow only authorized persons to access the phone's content by blocking any unauthorized individual from accessing the system. The KNOX devices are built using a special hardware chip that isolates, encrypts, and secures data like passwords, credit card transactions, confidential work data, etc.
KLMS Agent is a preinstalled system application that provides protection and privacy of sensitive documents on your device. In addition, if your phone is stolen, the Android KLMS agent can locate it and help track lost android using IMEI for free. It can also be used to find, lock or wipe your device.
The app provides real-time device protection, user privacy, and enhanced productivity for work-related data files. It blocks system access for all unauthorized users.
Is KLMS Agent a Virus?
It is not at all a Virus. It is a part of Samsung's security framework KNOX. The application stores the user's confidential work-related data securely and blocks unauthorized users from accessing the system. It's not Malware as well because the app doesn't cause any intentional damage to your device.
Is KLMS Agent a Spyware?
The KLMS agent app doesn't spy on your data or sell your data to any other third parties. It is safe to use as it offers data security and keeps your data secure from hackers or other spyware apps.
Can I Remove KLMS Agent?
If you are wondering, is KLMS agent safe to remove or can I remove the app, then let me tell you all that the KLMS agent is a part of Samsung's security framework Knox. You can disable it but if you disable or uninstall it, some features of Knox may stop working.
How To Remove KLMS Agent?
One of the main reasons behind the uninstallation of the KLMS agent is it's a continuous process in the background. The app non-stop offers data security features and continuously runs in the background. As a result of that, the mobile phone battery might drain completely.
Sometimes, the device may work abnormally and hang up when using other applications. That's the reason why most people feel to remove the app from their phone.
If you are one of those users who want to uninstall it, you can proceed with the methods below that will help you uninstall this in-built application from your Samsung device.
Method 1: Uninstall The KLMS Agent Without root Access
First of all, open the KNOX application on your Samsung device, and then click on Settings.
After that, click on the Configuration KNOX option, and its page will open on the screen.
Now select the Uninstall KNOX option to uninstall the application.
One more option for the backup will also be available there. Click on the Backup Now button and then, the OK button. The process will backup your data and uninstall the application.
Method 2: Uninstall the App With Root Access
If you want to follow this method, then take the data backup before KNOX KLMS uninstall.
Here we are telling you how to backup data using the cloud, you can use the other methods of backing up as well:
Open the Settings menu on your device and then head to the Accounts & sync option.
After that, click on the Auto-sync Data option under the Accounts tab.
Now, tap on Google and enable the data that you would like to backup.
Go back to Settings and click on the Backup and Reset option. Backing up may take several minutes, depending on your file sizes.
Now check if your data is backed up. After that, move to the app uninstallation process.
Download and launch the Titanium backup application.
Search for KNOX. You will see a list appear on the screen.
Select all the applications mentioned below and delete them:
KNOX
KNOX Store
KLMS Agent
Knox Notification Manager
com.sec.Knox.events manager
Com.sec.enterprise.Knox.attestation
Now, reboot your phone to complete the uninstallation process.
Final Words
There is a reason for the presence of Samsung Knox and the KLMS agent on your phone. Several big organizations and the military also use that for data safety.
However, many people do not like having it because of its battery-draining issues and restrictions. So you can remove it with the above-given methods.
For any queries related to this article, do comment below.