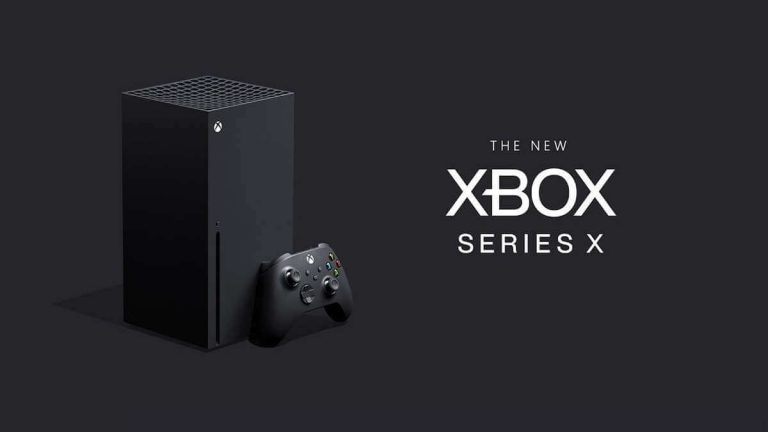 T
he most awaited Xbox Series X was finally unveiled at The Game Awards on December 13, 2019, as the best alternative to the cheaper Xbox Series S.
With a new design and enhanced hardware, it promises to be the most powerful console the company has released yet. Originally codenamed 'Project Scarlett', it now goes by its official name: Xbox Series X.
According to the Microsoft, Xbox Series X is the "fastest, most powerful games console ever". To match that dramatic leap in performance, the Series X gets a new 'tall tower' design, new wireless controller and a new interface.
It promises to bring improved graphics, faster load times and more connectivity options to gamers, along with a handful of other compelling features.
The Series X console is just a few months away, so Microsoft has already revealed lots of information about this console, including its name, design, specs, pricing, availability and even early game launches.
Here's everything we know so far about the Xbox Series X.
Also Read: PS5: Release date, launch games, and everything you need to know about the Sony PlayStation 5
Xbox Series X Release Date
Microsoft announced the Xbox Series X name and other details at the annual Game Awards. Talking about its availability, Series X will officially be available from 10 November.
The series X will be launch at the same time as the cheaper Xbox Series S.
Both Xbox Series X and Xbox Series S will be released on November 10 with pre-orders beginning on September 22 at 11am EST or 8am PST.
Xbox Series X Price
Xbox Series X will cost $499 in the US and £449 in the UK.
For 24 monthly payments of $34.99, gamers can get the Series X along with the Xbox All Access which comes with 24 months of Xbox Game Pass Ultimate.
Xbox Series X pre-orders will begin on Tuesday, September 22. Major retailers, like Amazon, Best Buy, Target, GameStop, and Walmart each have their own landing page for Series X, which will most likely be where you'll need to navigate to lock down a console if you're shopping online.
Many of these sites allow customers to set up email notifications as soon as Series X pre-orders go live.
Xbox Series X Specs
Here're the full Series X specs that were revealed in mid-March 2020.
The console will utilise the latest chipsets and architecture from AMD – with the processing unit to be custom and based on the powerful Zen 2 Ryzen. It is eight-core, with each core running at up to 3.8GHz.
Xbox Series X will come with 1 TB Custom NVME SSD that should provide significantly faster speeds, which means shorter load times.
Also, there is an expandable storage slot in the back, which can give you an extra 1TB of storage, adding up to 2TB.
The users will also get USB 3.2 external HDD support, which is an excellent option for those who want to expand storage even further.
There's also a "Quick Resume" feature that would work with five games all in a suspended state.
Moreover, it comes with 12 teraflops (TF) of power which is twice that of the Xbox One X (the current most powerful console) and many times greater than the Xbox One S.
Additionally, there is a 16GB of RAM and 10GB of memory bandwidth @ 560 GB/s or 6GB @ 336 GB/s.
CPU: 8x Cores @ 3.8 GHz (3.66 GHz w/ SMT) Custom Zen 2 CPU
GPU: 12 TFLOPS, 52 CUs @ 1.825 GHz Custom RDNA 2 GPU
Die Size:45 mm
Process: 7nm Enhanced
Memory: 16 GB GDDR6 w/ 320mb bus
Memory Bandwidth: 10GB @ 560 GB/s, 6GB @ 336 GB/s
Internal Storage: 1 TB Custom NVME SSD
I/O Throughput:4 GB/s (Raw), 4.8 GB/s (Compressed, with custom hardware decompression block)
Expandable Storage: 1 TB Expansion Card (matches internal storage exactly)
External Storage: USB 3.2 External HDD Support
Optical Drive: 4K UHD Blu-Ray Drive
Performance Target: 4K @ 60 FPS, Up to 120 FPS
Xbox Series X Features
Series X is fully backward compatible with all Xbox One accessories, controllers and games.
The console will support ray tracing, a graphical rendering technique used by high-end gaming PCs that let games look more lifelike than ever.
It can add virtual HDR to older original Xbox and Xbox 360 games.
The console supports Xbox Game Pass. It gives players access to more than 200 games to download and play for one monthly fee.
The smart Delivery feature let gamers buy a game once on any Xbox console and let them play it across the platforms without repurchasing it.
Faster load times.
Quick Resume feature allows gamers to continue multiple games from where they last left off instantly.
Xbox Series X Controller
We are now coming to the Xbox Wireless Controller which will be released with the Xbox Series X. It comes with a new Share button in the middle and a similar D-pad disc to the one found on both the Xbox Elite Wireless Controller Series 1 and 2.So there is no delay between when you press a button and what happens in the game.
The size of the new controller is also a touch smaller than the previous, which Microsoft says will be more comfortable for most people.
Additionally, you can use an existing Xbox One controller on the Series X. The new wireless controller will also work with Xbox One consoles.
Xbox Series X Games
We have also got a clear picture of Xbox Series X launch games. All these titles will also work on the existing Xbox One console series as well as Windows 10.
So here are the best upcoming games for Xbox Series X we've heard about so far.
Watch Dogs: Legion
Dirt 5
Assassin's Creed: Valhalla
Call of Duty: Black Ops Cold War
Cyberpunk 2077
Immortals Fenyx Rising
Yakuza: Like a Dragon
Bright Memory: Infinite
Observer: System Redux
The Ascent
The Medium
Scarlet Nexus
Outriders
Psychonauts 2
Chorus
Forza Motorsport
Fable
State of Decay 3
Scorn
Call of the Sea
Dying Light 2
Rainbow Six Siege
Gothic
The Lord of the Rings – Gollum
For more updates, keep visiting the page. Xbox Series X will be released November 10, 2020.