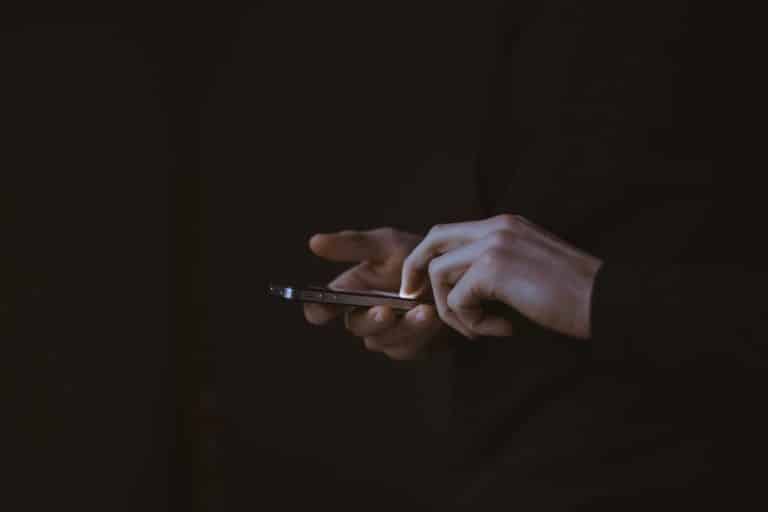 C
QA stands for Certified Quality Auditor, and the CQATest app is a software application that maintains the high-quality performance of a Motorola or Android device.
There are hundreds of applications available on your smartphone that help you to do lots of things. One such application is the CQA test app, which may suddenly appear on your phone to check your system's performance. It looks at the strengths, weaknesses, as well as evaluating techniques to identify problems.
In this post, we will cover everything you need to know about this CQA test app.
Also Read:
What is CQATest App?
The app is specifically designed to check the performance of Android Devices and Motorola devices. It helps the device to maintain its high-quality performance for a longer duration.
The CQATest app also shows you some next-level information about your device like IMEI number, HTTP client Test, Data Sent (in bytes), Signal Strength, etc.
It's an inbuilt application on an android device by the manufacture, which can't be disclosed to the users. It is basically a system app that helps users verify their phone components such as touch screens, sensors, cameras, speakers, etc.
The software can identify any kind of glitches, virus, weakness, strength, and detect other kinds of issues if there are any.
Where is the CQA Test App located on my device?
The CQATest app is a hidden app that is not entirely disclosed to the users. It is preinstalled on some android devices. The app is not supposed to show on Android devices. It is a diagnosis app that is designed not to be used by users.
You won't find this in your app drawer. However, you can still locate it, in-app manager, by taping Show System Apps.
Also, you can check by going to Setting > Apps > All Apps. Now search the app, and it might show up on the list.
In case you are not able to access the CQATest app, you can also open the app using your dialer. Type *#*#4636#*#* or *#*#2486#*#* to access the app directly. This method works on many devices.
What is the function of the CQATest App?
CQA Test App lets your device's developing company get access to the system's information on your device. Don't worry; it doesn't share any other personal type of data from your device, such as phone numbers, pictures, or documents. Yes, but they have the track on your device every time you download or install any type of application or software on it.
It only shares your device functioning, error occurring, and harmful apps you installed on your device, which may affect your device negatively. The manufacturer gets the overall record of your device to make sure that you strictly follow the security rules like you are using a standard version of Android, legal apps, legal software, etc.
How to Use the CQATest App?
First of all, open the Cqatest app that you may find inside the Apps folder. If it is not showing there, you can access the app by typing *#*#2486#*#* using your device keypad.
This will open the app, and using it, you can perform testing of the parts of your Android phone. You can see the following menu options:
Sequence Mode
CQA Menu Mode
MMI test
Model Assembly Mode
The CQA menu mode is very useful to diagnose the mobile phone. Using it, you can test the Audio, Display, FM, Headset, Various sensors, Sim cards, etc. of your device. In the end, it will show you a detailed report of your device, including the information about the sensors or hardware issues if found not working.
Problems that may be caused by the CQATest App
Usually, the CQA Test app should not cause any issues. It is always meant to run in the background. There are very few rare cases in which this software may cause any problem.
Here are some of the issues experienced by users:
The personal settings or device preferences get changed.
The lock screen doesn't show up.
Notifications get muted.
The camera doesn't open.
Some apps stop working.
Factory Reset is not working.
The screen touch is not working properly.
Effective Methods to Resolve Issues
Here are the methods to get rid of the problems that appear due to the CQA test app:
Method 1: Clear Cache and Data
To clear cache, go to Setting > All apps > Search CQATest > Click on the app > Clear Cache and Data.
Clearing the cache and data will bring the app to its original state.
Method 2: Disable or Force Stop the App
Temporarily disabling or force stopping the app may resolve the issue.
Here are the steps to do so:
Go to the menu of your phone and find Settings. Click on it.
Now scroll down to find the option of Apps or App Management. Tap on that.
After that, you will see all the installed apps. Find the name of the CQATest App.
Select the app. Now you may disable the app or force stop it.
Method 3: Remove and Reinsert the SIM card
This method worked for many users.
Method 4: Reset your Phone
Back up your data before following this method because this process will delete your phone's data and settings.
Factory Reset
It restores your device to the point you have purchased it, or it just came out of the factory.
Go to Settings > Backup & Reset > Factory Data Reset.
Hard Reset
This process resets your device's hardware and software. Hard Reset is an advanced technique to reset your phone, which can be performed using the bootloader menu.
Here are the steps to hard reset your Motorola phone:
Switch off your mobile phone.
Press and hold the Volume Down and Power button until your phone boots.
When the bootloader menu appears, use the volume button to move up/down and the power button to enter or select.
Choose the Recovery Mode option.
Now you will see a list menu with a Wipe data/Factory reset option. Select it using the power button. It will restore your device successfully.
FAQ
What does CQA Test mean?
CQA stands for Certified Quality Auditor.
Is the CQATest app harmful?
No, CQATest is not a malicious app for your smartphone. The app runs in the background to check your phone's performance. If you find the app in your application gallery, then there is a problem with the function of your device.
How frequently the CQA Test app popup appears?
The app quietly runs in the background of your device. But some issues may occur when the CQA test app will show up in your application gallery.
Where does the CQATest come from?
The CQA Test is a hidden application found on some models of smartphones. If there is no problem with your device and it's running smoothly, you will not be able to see it under your general apps, or in your app drawer. However, it is present under your app list in the "System" menu.
Can I uninstall CQATest app safely?
Removing the CQA test app may create some issues in your mobile. You can disable the app like you disable other unwanted apps from your smartphone. Uninstalling the CQA Test app is not recommended, and it may leave your phone in some critical situation.
How do I stop a CQA test?
Go to Settings > All Apps > Search CQATest > Click on the app > Clear data and press the Force Stop button.
Final Words
So, this was all you need to know about the CQATest App. You don't need to worry about its existence on your phone until the app itself starts to annoy you.
If you have any queries regarding this post, let us know in the comment section below.