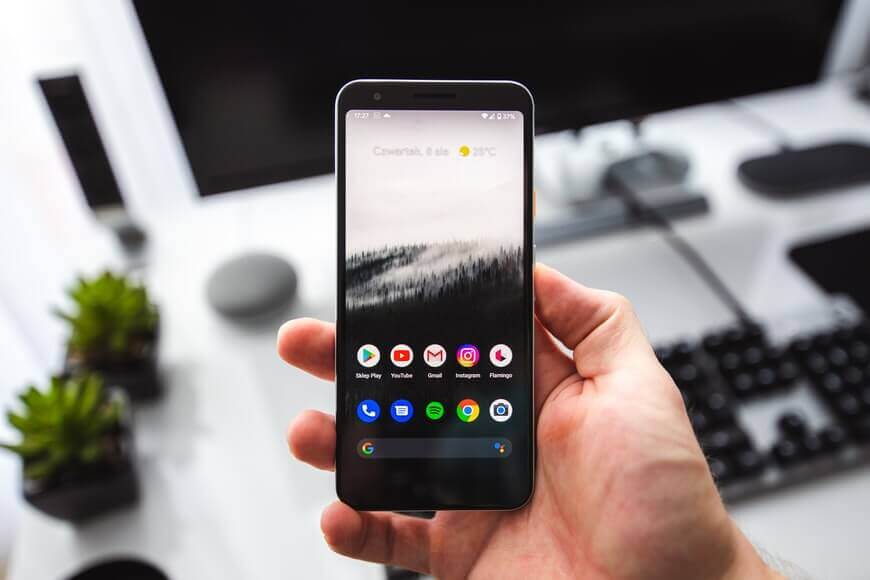 I
f you have a Samsung device, you would have heard about the new strange program named CIDManager or Carrier Identification Manager. A lot of users have complained that this app sends a network service provider notification that cannot be removed and it creates tons of issues.
Many Android forums are claiming that the app CIDManager is used to manage the Carrier number of your Samsung Android device but this information isn't entirely accurate.
In this new installment, we'll explain more about the CIDManager program, what is it used for, why does it send notifications, and how to stop it.
Related Articles:
What is CIDManager?
CIDManager is a built-in application on Samsung smartphones. It checks if a device has access to country-specific Firmware updates by identifying the carrier network(service provider) as well as the device's Original Design Manufacturing(ODM) country and matching it with the Country Specific Code(CSC) of the device's Firmware.
The app enables the phone to match the devices' network providers with their countries of origin to allow the device to get updates.
These updates are critical as they are firmware-related, and the phone would never function well without them. Also, they are country-specific, hence the need to match codes to access them.
How CIDManager Works?
The working of CIDManager is a little complex and can't be understood easily. Every device has its country of design or the Original Design Manufacturing (ODM) country. Depending on the country in which it is used, the device will have a specific carrier network or the service provider.
There are specific codes that link both the service provider and the ODM country to get firmware updates. These codes are simply called the Country Specific Code (CSC).
The CIDManager app has the service provider's number and acts as a bridge between the carrier network and the ODM country to detect and access country-specific firmware updates.
Now, if the ODM country and carrier network doesn't match then CIDManager will detect this and then provide a new configuration to tether the Original Design Manufacturing(ODM) country with the Radio Interface Layer(RIL) of the device. This will allow the device to download global Firmware updates.
How Can I Find the CIDManager App on my Phone?
You might be wondering where the CIDManager app is located on your phone or if it is there, why you can't see it. Well, if you have a Samsung phone, you will definitely have the app even though you might not be able to see it.
Smartphones from other companies also have an app that links their carrier networks to the country of origin, the only difference is the name that is given to them.
The CIDManager is a pre-installed Android app that runs in the background and fetches updated information. The reason why this service is invisible is that it runs in the background. You can check your phone's Activity Log and you will see that the CIDManager is one of the background apps your phone has.
Is CID Manager Application Safe?
Many of you have this question, whether the app is safe or it's a virus. Some people have claimed that the app is spyware and that it eavesdrops on the phone's activities. So let's clear this doubt. CIDManager is not a virus, and we do not recommend removing this application because it plays an important role in your daily use.
The app definitely has access to your phone and network provider, but it does not spy on your activities. CID Manager is critical to the phone's functionality and allows your device to have country-specific firmware updates.
Furthermore, the CIDManager takes up space and memory in Samsung devices. But the app is safe and will not harm your personal data.
What is CIDManager New Service Provider Notification Issue?
If you have a CID Manager app installed on your smartphone, the most frequent problem you can face is that it suddenly sends a "New Service Provider" notification. The users having Samsung Galaxy S8, S9, and Galaxy A6 have reported this issue. This notification is also be seen on some other devices.
When the New Service Provider notification appears, it reads "Tap here to use your new service provider's app and settings." After clicking the notification, another popup appears that reads "To use your new service provider's apps and settings, you need to factory reset your phone. All of your user data will be deleted, and some services may no longer be available."
What can be the reason behind this issue is still not known but one possible reason could be that the Samsung smartphone doesn't support Open Market Customization(OMC), so when the CIDManager application tries matching the device's ODM with the CSC, it gets stuck in a Loop and once the match fails it ends up with the new service provider notification.
How to Solve the CIDManager New Service Provider Notification Issue?
Method 1: Disable CIDManager App Using Package Disabler Pro
Package Disabler Pro is a package disabler app that helps you disable built-in system apps which you cannot disable normally. Here are the steps to disable this app.
First of all, download and install the Package Disabler Pro app on your Android device.
Now search for "CIDManager" using the Search button in the top bar.
Select the CIDManager app and click on Disable.
Confirm it by selecting "Yes."
Method 2: Flash Stock ROM(Firmware)
Flashing the Stock ROM(Firmware) can prevent the app from stopping and you will get rid of such notification issues. The process will re-install the software on your smartphone, so make sure to back up the important things.
This process has two steps:
First of all, you need to download the Stock Firmware files for your Android device from a Firmware file downloading website.
After that, flash the downloaded Firmware files using a Firmware Flashing tool.
Method 3: Uninstall CIDManager using ADB
ADB brings up a Unix shell so you can issue commands directly on the Android device. To use ADB, you'll need a Windows PC.
Here are the steps to follow:
Go to About phone under Settings > System.
Click on the Build number 7 times to activate Developer Options.
Now go back to the main Settings menu and tap on Developer Options to open it.
You will need to enable USB debugging by tapping on it.
After that, download ADB on your PC.
Then extract the ZIP file into a folder.
Open that folder.
Press and hold the shift button and right-click in a blank area.
Now you have to click on "Open Powershell window here."
Enter the command adb devices.
Once done, connect your Android device to the PC using a USB data cable and set the USB mode as File Transfer.
After a successfull connection, you will receive a USB debugging notification on your phone, tap on OK to allow debugging access.
Now re-enter the command adb devices.
You should now see the Serial number of your device on the Powershell window.
In the end, run the command "adb shell pm uninstall –user 0 com.samsung.android.cidmanager" and wait for a few seconds. You'll notice the app has been uninstalled from your device.
How Can I Stop the CIDManager App?
The CIDManager is a built-in app on Android phones. It comes with the system's internal settings. The app sometimes is very annoying as it interrupts you when doing some crucial tasks on the phone. At that moment, the best thing you can do is to force stop the app. The process is easy to perform.
Follow the instructions below to force stop the app:
First of all, go to Settings option on the main menu.
After that, select the Apps option.
Click on three vertical dots and then select Show System Apps.
Locate CIDManager app.
Click on Clear Cache and then Force Stop options.
Once done, the notification will stop appearing.
Final Words
We hope the above guide is enough for you to understand CIDManager app, its uses, and how to stop it. The reason why does it sends a notification ("CID Manager New Service Provider. Tap here to use your new service providers app") remains unknown. And it can be annoying when the 'New Service Provider' error appears again and again. Clearing its cache can resolve the issue though.
Besides, the app is safe. It is not a virus, spyware, or malware.
If you need further clarification please let us know in the comments below. We will be happy to assist you.