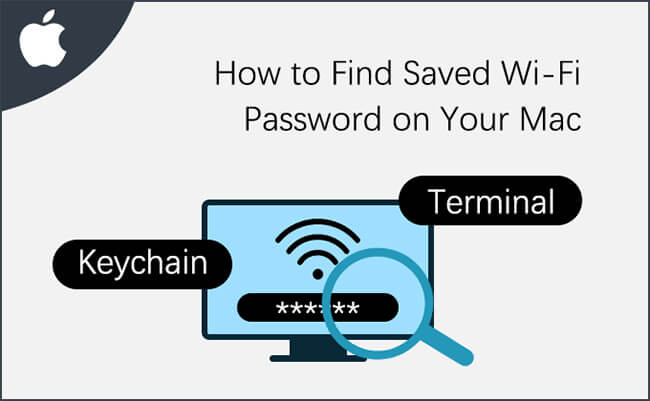 "How to find a Wi-Fi password on Mac?"  
This is a common question among Mac users. For that matter, be it any platform or OS you are using, forgetting a password is nothing new.
You scratch up your head and end up with nothing. Finally, you have to reach your router or madly look for that particular piece of the sheet where you had noted it down.
Therefore, today, we will be discussing some of the handy solutions on how to find a Wi-Fi password on Mac.
Default Password 
When you get a new router, it already consists of default username and password. You can try out the most common ones used.
The username is generally the name of the router or admin. The password is mainly 1234 or admin. You will find this below the SSID at the back of your router. If you fail in this, then get ready to dig up for the user manual.
Finding Password on Mac
Still wondering, how to see Wifi password on mac?
Let us consider you have a stroke of poor luck this time as your default password is not matching and the user manual is also not found.  Don't be heartbroken there are other ways to deal with it.
#1. Find Password on Keychain
Apple provided users with a very convenient way of accessing a saved password on Mac. They have provided a built-in application called Keychain Access. This app will give you access to all your passwords as long as you remember the Administrator password.
All the passwords get stored in Keychain, automatically. Here's the way to find wifi password mac;
Step 1: Launch Keychain Access on your Mac and click on 'System'.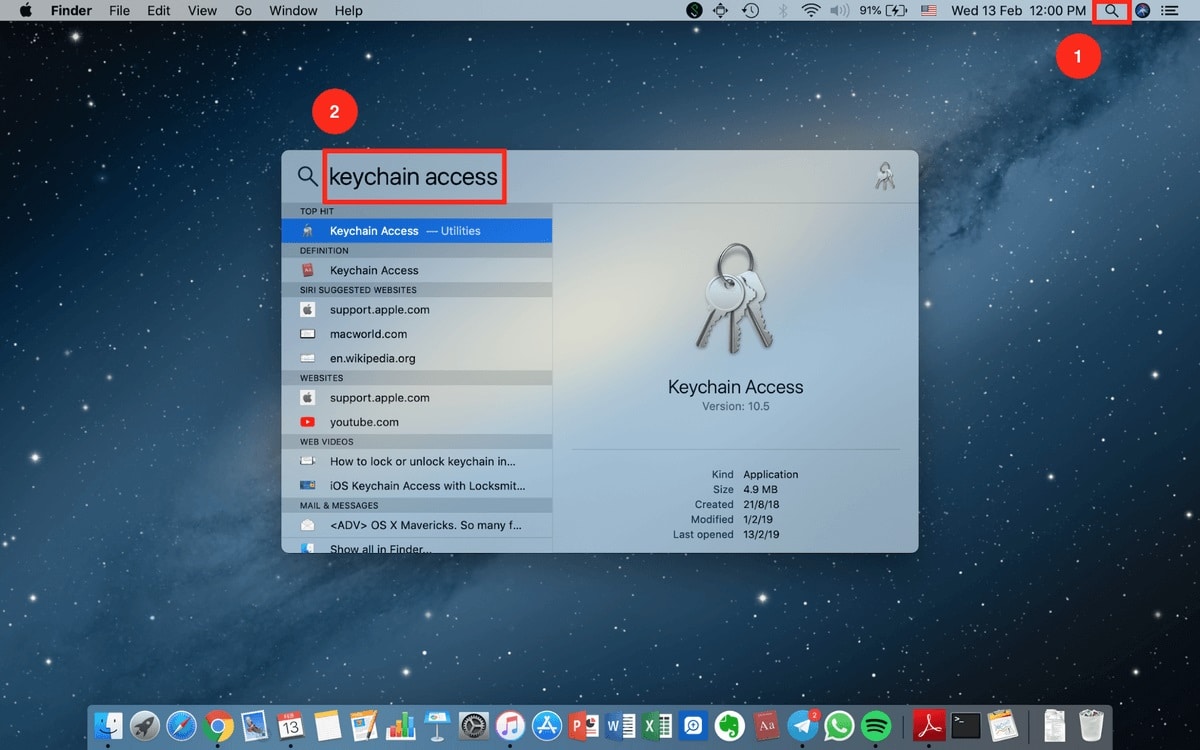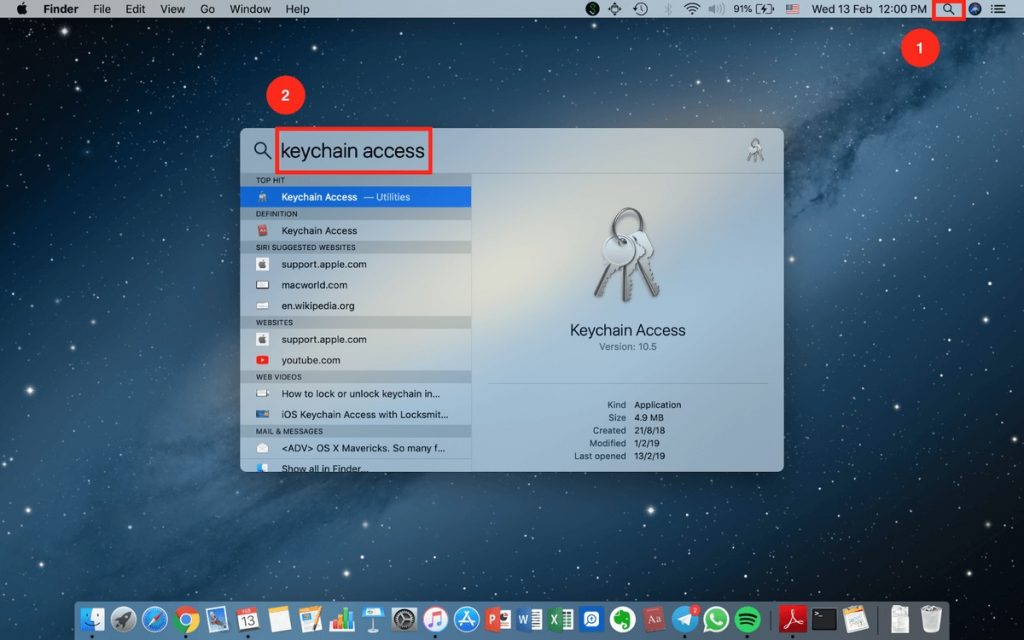 Step 2: Navigate to 'Passwords' under 'Category' tab. Then, locate the network you were searching for accessing it.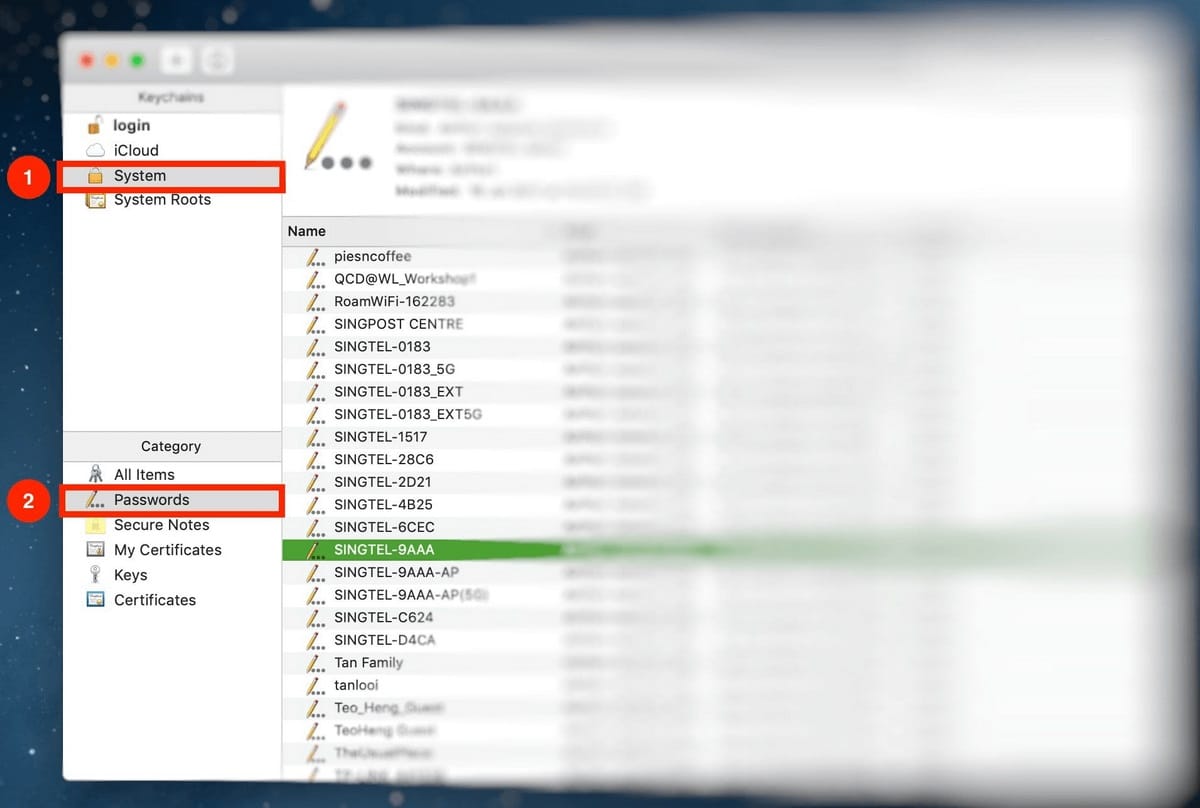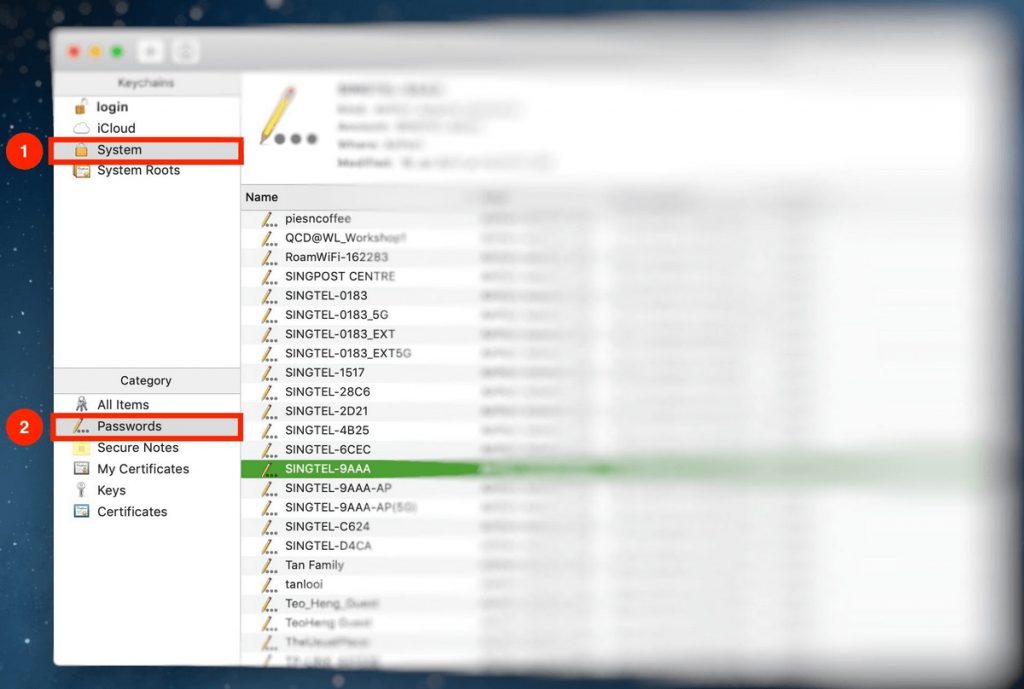 Step 3: After that, you will see the option 'Show Password' on the bottom of the panel, click on it.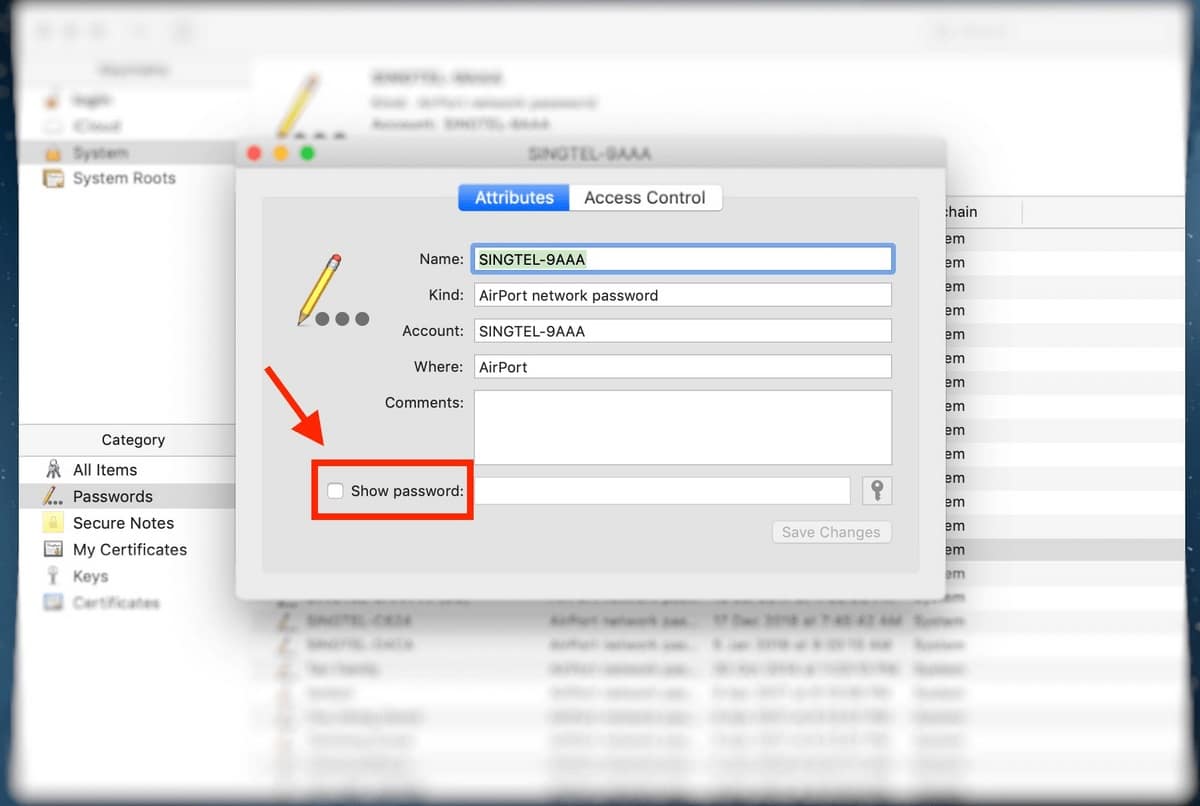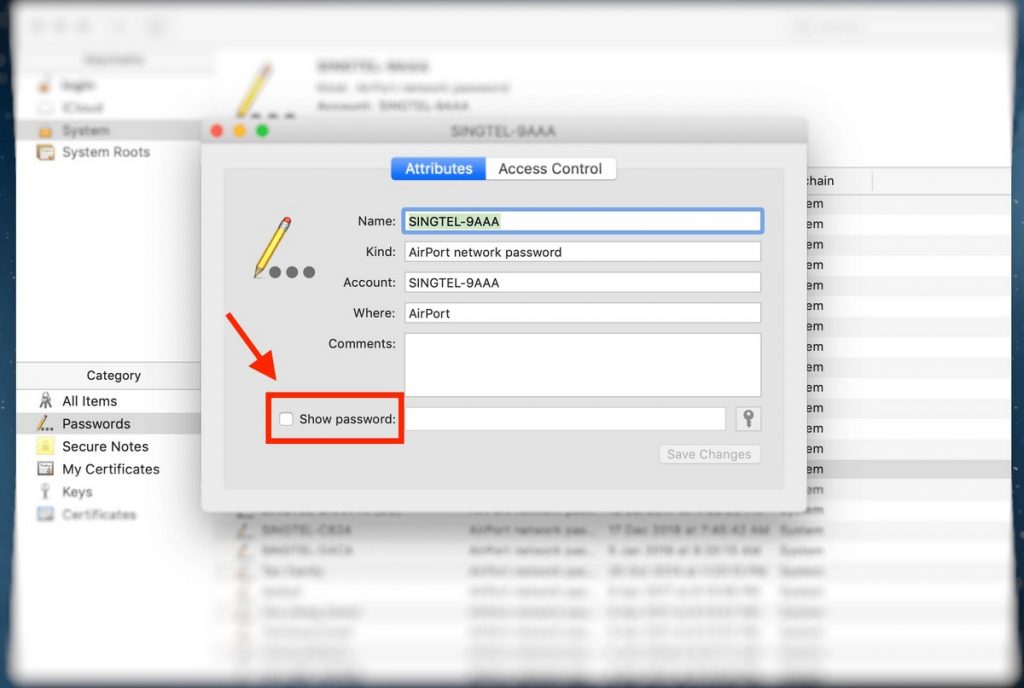 Step 4: After that, you have to verify it via your username and password.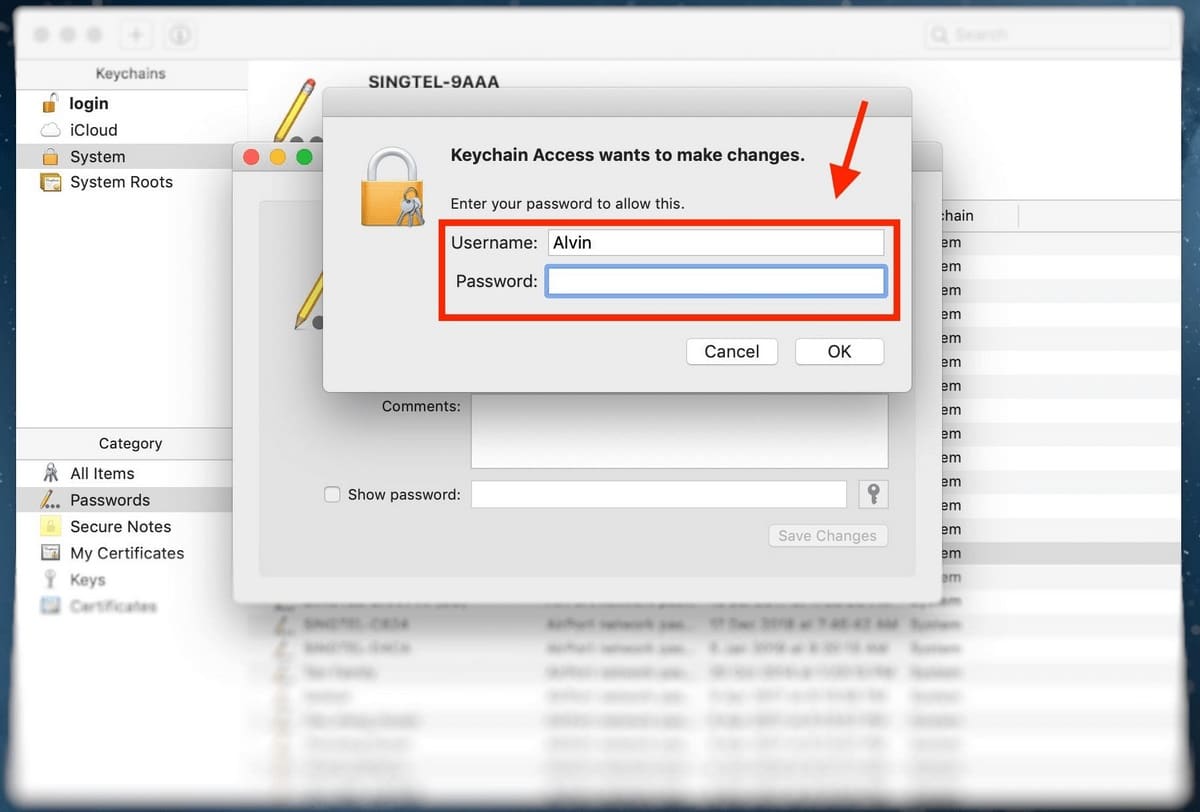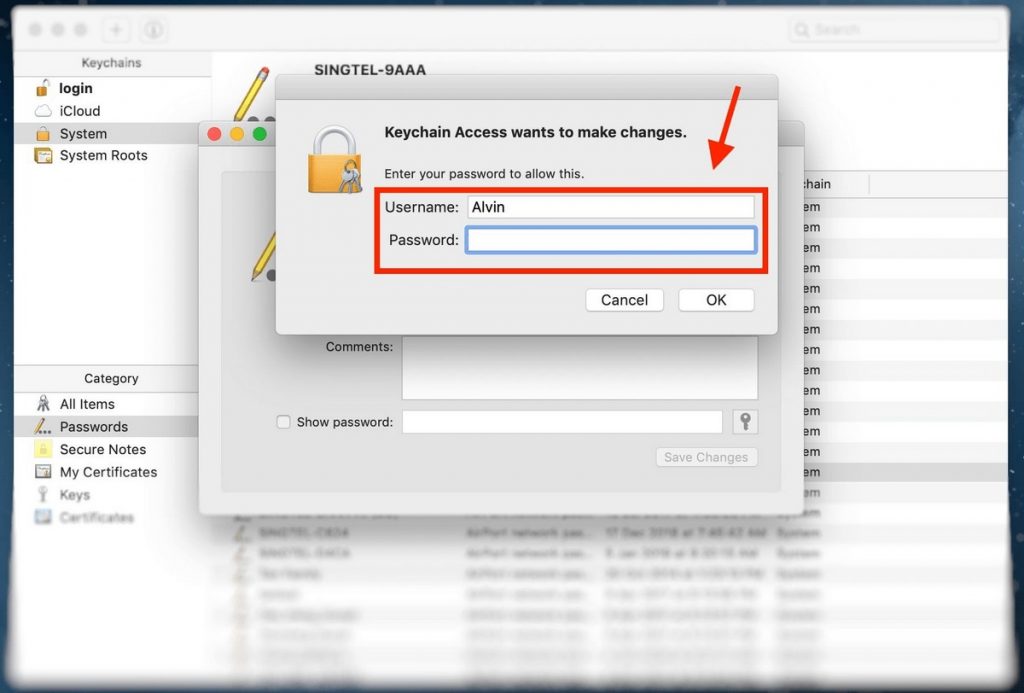 Now, the password you were looking for will be visible on the said panel inside the box just beside the 'Show Password'. This is one of the very few ways you can find Wifi password Mac
#2. Find Password via Terminal
Another built-in application called, Terminal will be very helpful if you are looking for how to check wifi password on Mac. This is a direct solution to your problem. As you will be able to type commands on the Terminal panel, you will get the password displayed on the screen directly. Here are the steps;
Step 1: Run Terminal on Mac and type the following command.
security find-generic-password -ga WIFI NAME | grep "password:"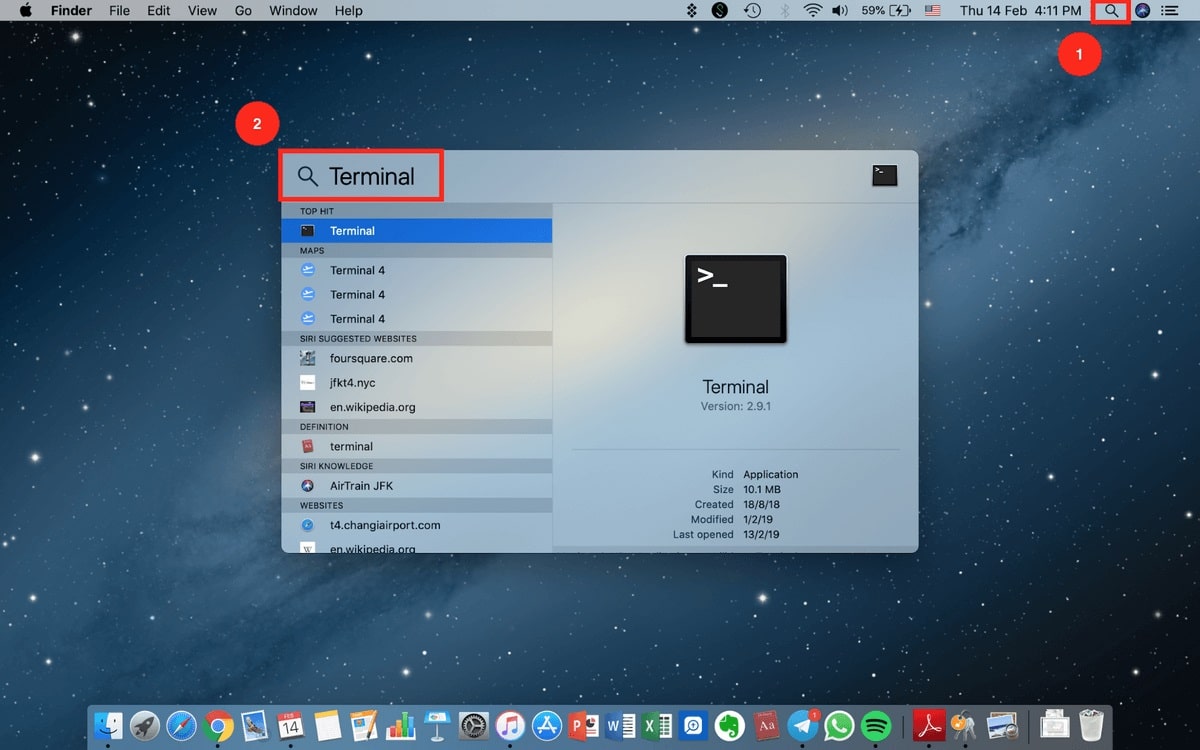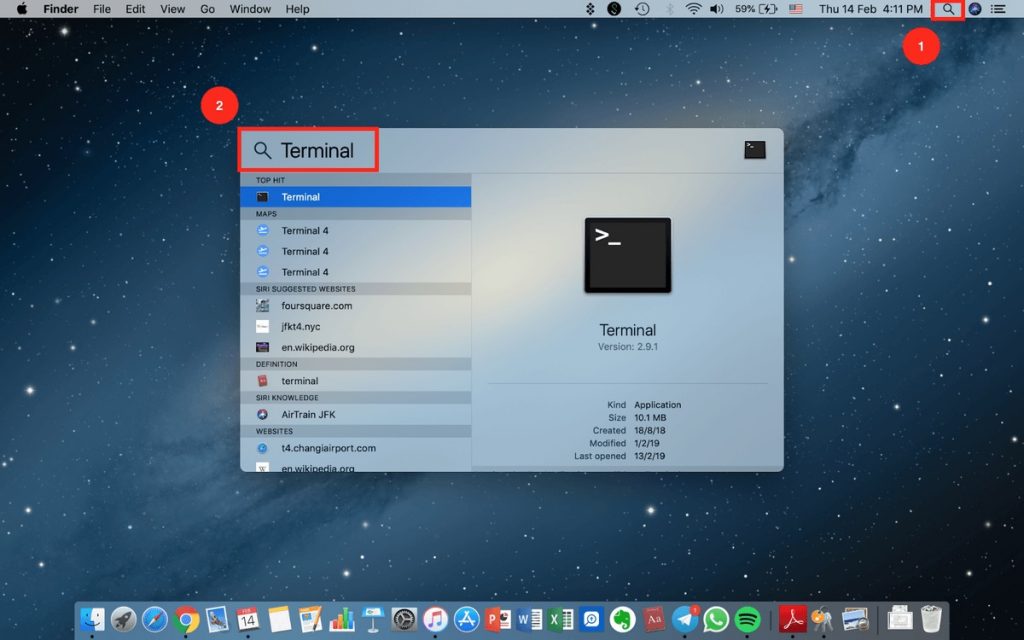 Step 2: The 'WIFI NAME' section on the previous command has to be replaced by the name of the network, whose password you want to locate.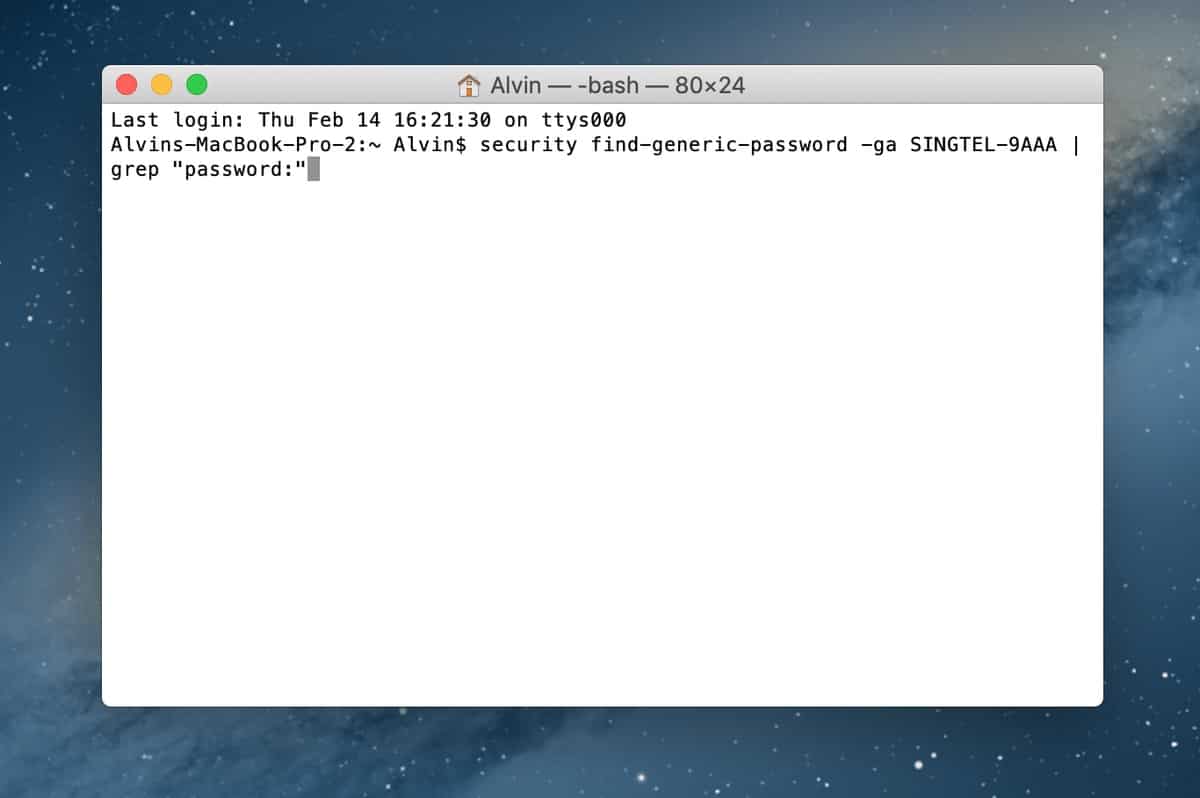 Step 3: So, after entering the password, you will be asked for verification. Your username and password will be enough.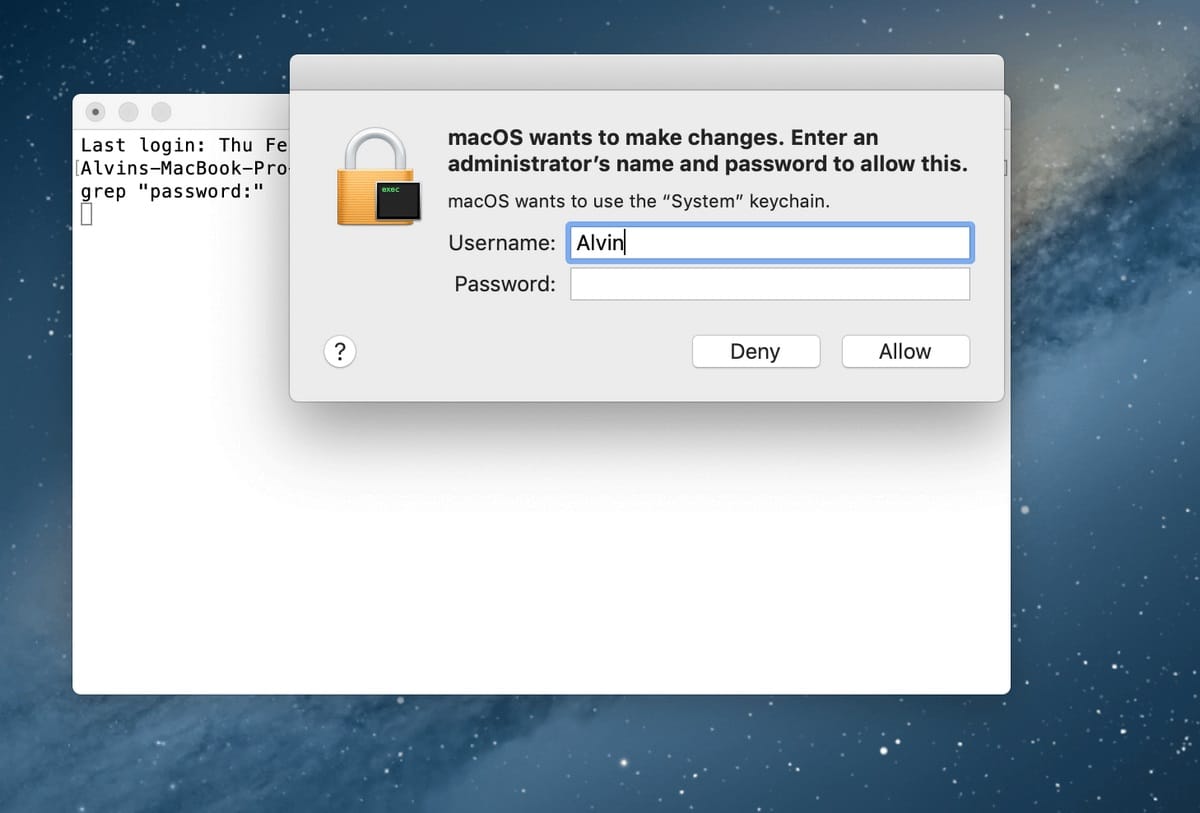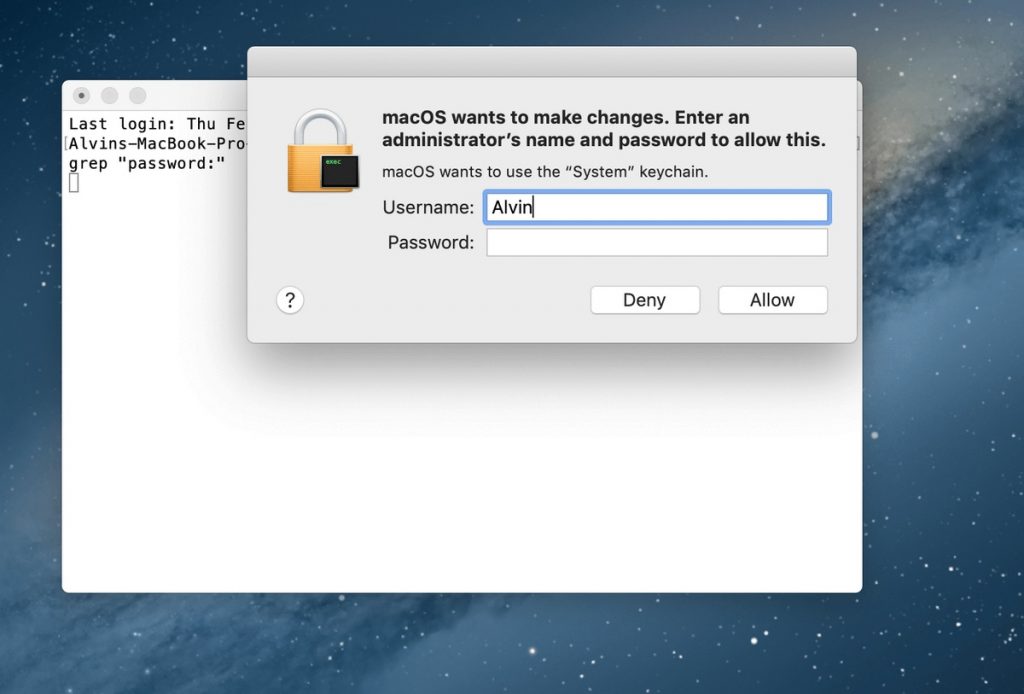 Upon completing the verification, the password will be visible on the Terminal panel just below the typed command.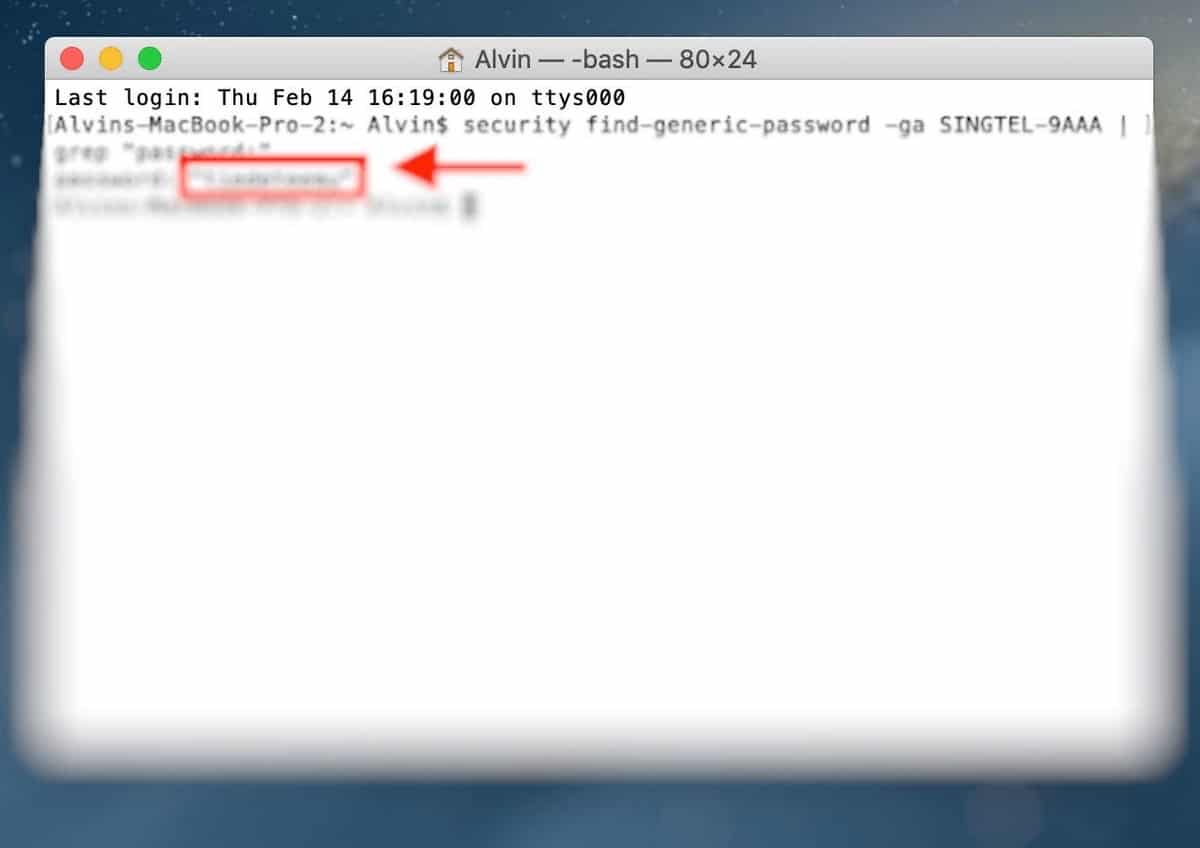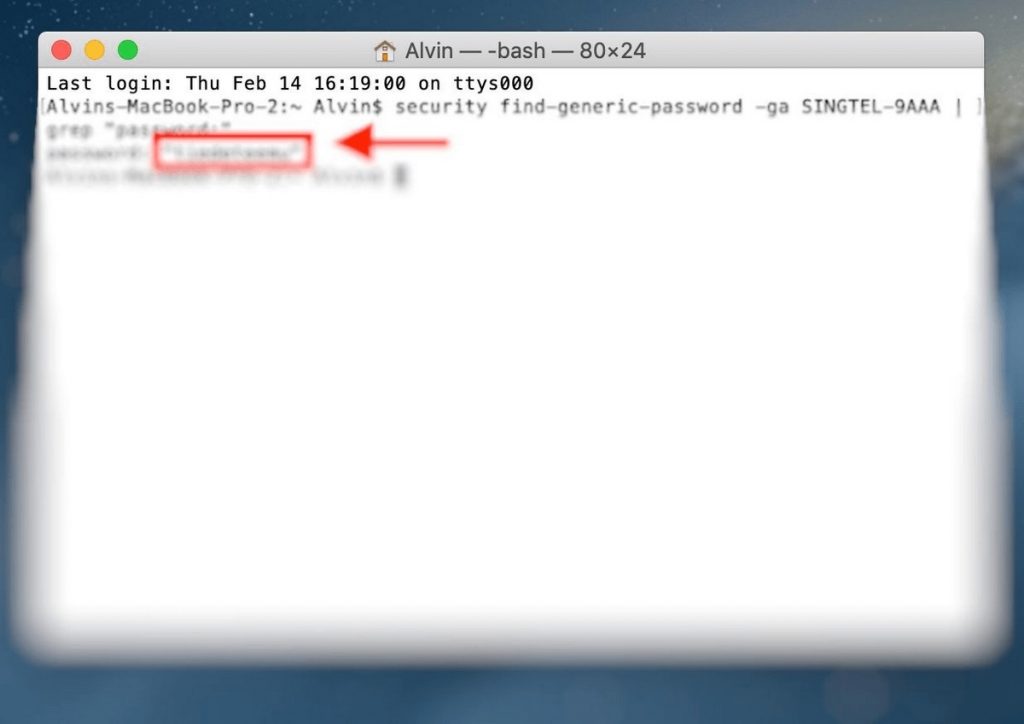 Resetting Router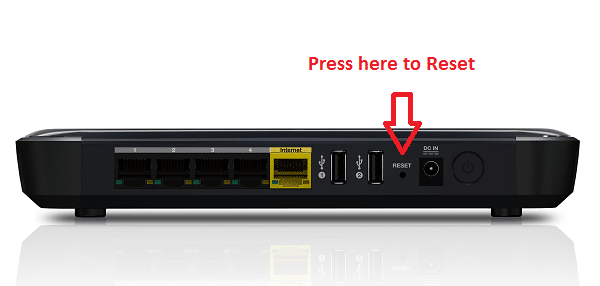 Router resetting is probably the last thing we would go for. It is a tough job and very much time-consuming. This will solve your problem initially by setting itself to its default username and password.
There is a small reset button in your router. Press it for 10 seconds, and all your network settings will be erased. The router will then set to its default state, but you have to set all the features once again.
You can now note down your username and password. Even if this step does not work then also be worry-free, we have another solution ready in the next paragraph.
TIP: Password Manager- Keeping Password safe  
Apart from the query, 'how to find a Wi-Fi password on Mac', we would recommend a proper password manager. Choose something simple and reliable. You can use Secrets App. It has an extra USP that it is free and highly recommended. It not only stores your Wifi password but looks after your bank details.
To increase your productivity, it uses predictive analysis. It will automatically login on Safari or Chrome. You don't have to copy-paste or use your memory to store one more password for the website.
It has easy tags and keywords accessibility to improve your search speed. It uses unique passphrases by the password generator. You no more have to manually transfer your data to other devices. They are safe in the sync of your Mac using iCloud.
Most of the large-scale company databases use open PGP Format where all your data are stored. They are all encrypted by AES or RSA algorithms.
You can decrypt this only with the help of the Secret app as it lacks any browser extension or helper programs. No hacker can reach your extremely private data. Your pieces of information will be automatically lost if it is lost or stolen. With an advanced security system, you can be completely free from any secrecy hassle.
All your password problems of being lost or forgotten are solved by just using the Secret app for free from Setapp. Setapp has many other free apps for Mac users. You can also use 1Password from the Mac App Store
Here's the list of Best Password Managers
Conclusion
Overall, these are the best ways on how to check the Wifi password on Mac. Fortunately, if the default password exists, you can solve the issue without much hassle. Just recollect or try with some commonly used passwords at it might just do the trick.
If it is not helpful, we would recommend you to find it through keychain access or terminal. Ultimately, if you can't find Wifi password Mac, the last resort is resetting the router itself. It is a long process but a guaranteed one!
We would also recommend a password manager for everyone. That way, all your passwords will be kept safe and sound. You can find each one right away whenever necessary without scratching your head!
Hope this article is useful and solved your query!