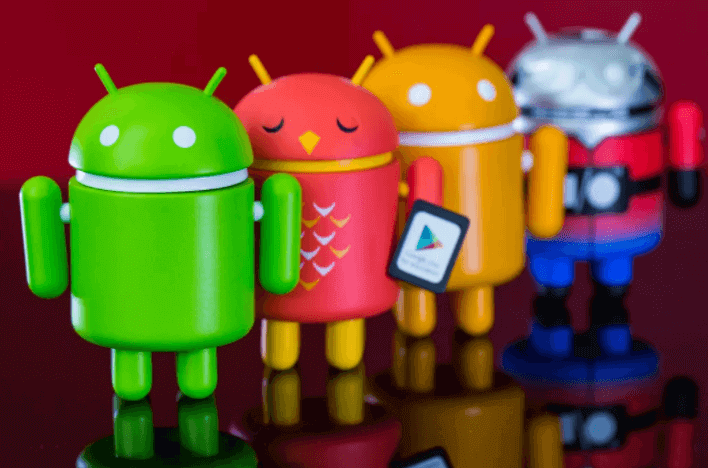 A
re you curious to know what is iothiddenmenu and why it is available on your Android phone? You are not a single person, but a lot of people aren't familiar with the IoT Hidden Menu app.
So in this article, we will uncover your all doubts related to the iothiddenmenu app.
Here we go.
Similar Posts:
What is IoT Hidden Menu App?
The full form of IoT is the "Internet of Things". It provides the power of internet connectivity, data processing, and analytics to the real world of physical objects.
Most Android devices feature a secret IoT hidden menu where you can discover and change your phone's user interface. You only will be able to customize your UI when you find hidden strings of codes. These hidden strings of codes that are part of the OS or Software are known as "easter eggs." Developers keep hiding the easter eggs and leave them for users to find.
It helps you diagnose the associated hardware and the functional error of the hardware like camera, wifi, Bluetooth, radio services, touch screen sensors, proximity sensor, and many more.
You don't find IoT hidden menu on your phone easily. To access this menu on your Samsung smartphone, open the dialer app and then dial *#0*#. A list will appear after typing this, which is the secret menu.
For other mobile phone brands, you can use *#*#4636#*#* to access the secret IoT menu.
IoT Menu Features
IoT hidden menu is used to diagnose the hardware and component on the android phone to check the function of the different components on the device. We have mentioned all the features below that are found in the IoT hidden menu.
It is helpful for checking whether the colors are properly appearing on the display. Change the display's color to green, black, blue, or red to check its performance. Using this feature, you can detect problems such as dark patches, broken pixels, frozen pixels, and unusual colors.
The "Touch" test will help you test the display touch of your phone. There are too many square boxes that will turn green when you touch them.
When you click on the "Receiver," you will hear an unknown sound from your phone's earpiece. That shows the receiver is working fine otherwise it is faulty.
The "Vibration" feature lets you test the vibration on your Android phone. After clicking it, your phone's vibrator should be activated.
Using the "Sub Key" option, you can check whether your phone buttons i.e Volume up, Volume down, Power key are working fine or faulty. If you see the changes in the screen color while taping buttons, it means the keys are ok.
IoThiddenmenu also lets you check the performance of your back and front camera using "Mega Cam" and "Front Cam" option.
The "Dimming" feature tests the dimming and brightening of the screen.
The "Gripsensor" of the IoT hidden menu option allows users to identify the physical touch on their phone. Just tap on it and hold your phone on hand to test whether Gripsensor is working fine.
Secret Codes to Access Hidden Menu Settings on Android
  Code                                                         Function
*#0228#                                              Shows Battery status
*#06#                                                  Display IMEI Number
*#9090#                                               Diagnostic Control
*#*#0*#*#*                                        Run Display test
*#7780#                                               Reset your phone
*#44336#                                             Display Software information
*#*#0289#*#*                                     Run Sound test
*#*#3264#*#*                                     Show RAM Details
*#*#34971539#*#*                              Display camera details
*#*#1472365#*#*                                Run GPS test
*#*#0842#*#*                                     Perform Backlight test
*2767*3855#                                        Perform Factory Reset
To access the secret menu and customize your smartphone, you need to unlock or enable the iothiddenmenu app on your phone. Instead of "IoT hidden menu settings", it's now known as "System UI Tuner". Using it, you can tweak your Android device's clock, lock screen, and app notifications.  This new feature is available in Android Marshmallow (version 6.0).
You can access the System UI Tuner using the steps below:
Unlock your phone first.
Swipe the notification bar down and go to the Setting(gear symbol).
Tap and hold the Setting option for 3 seconds at least.
Your phone will vibrate once you're done. Now, you see a little wrench icon beside the Setting.
After that, go to your Phone's Setting and then find System UI Tuner.
Now you will be able to change the theme of your phone and can make your phone battery show on your screen or change the battery symbol. Moreover, you can modify your clock to display hours, minutes, and seconds. To enable the DND feature, you can utilize a volume control or turn off the volume slider.
How to turn off the System UI Tuner?
When you open System UI Tuner, a warning appears on your display:
"System Tuner gives you extra ways to tweak and customize the Android user interface. These experimental features may change, break, or disappear in future releases. Proceed with caution."
So to remove the System UI Tuner and any tweaks you have made, swipe down from the notification bar again to access the Quick Settings or gear icon and then hold the Settings gear icon again until your phone vibrates.
Now you will see a prompt asking if you want to "Remove System UI Tuner from Settings and stop using all of its features?" Select "Remove" to clear it out.
Final Words
We hope now you understand what iothiddenmenu app is, how to access it, its features, how to enable System UI Tuner, etc. Using iot hidden menu or entering combinations of special keys on the dialer, you can easily test the different features and functions on your smartphone.
For any query related to this post, comment us below!