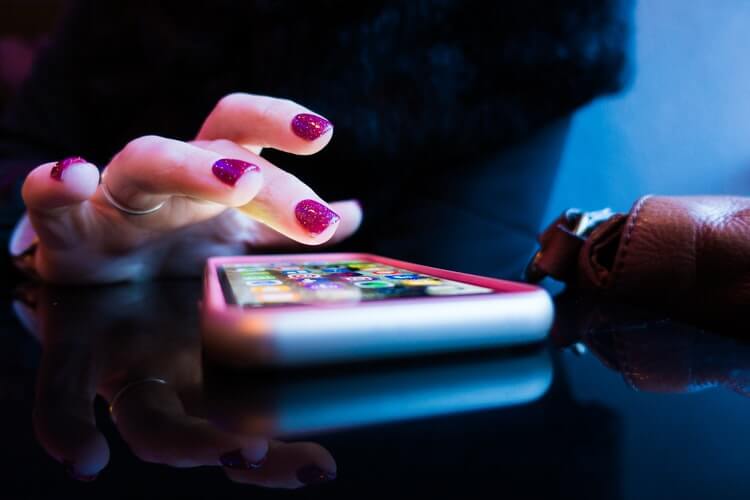 If you want to increase your phone's speed, auto app killer will help you in this. These application killers for android will automatically kill all background apps and thus increase your phone speed.
We install many apps on our smartphones as per our needs. But several apps are simply annoying, or they drain our battery consistently without giving any kind of benefits. So if you've been wondering about how you can improve the battery life and performance of your Android smartphone, then you can make use of an auto task killer app. These apps help you shut down unnecessary utilities on your device.
Similar Posts:
Best Auto App Killer Apps for Android
KillApps is the best application killer for android for killing tasks, apps, and services running in the background. This powerful app speeds up your phone, frees up memory, and saves battery usage.
It has a feature to kill selected apps in a single click and auto kills to stop the apps from restarting after being killed.
The best part is that you can find out all the apps and hidden services that are consuming too much of your smartphone resources like RAM, CPU, and internet connectivity with just one tap. Also, it supports both third-party and system apps.
KillApps is undoubtedly one of the best app killers available on the Google Play Store that kills all running apps in just a simple tap.
2 – Greenify
Greenify app is popular amongst many Android users as it put the misbehaving or idle apps into hibernation mode.
This application doesn't even claim to kill apps but it's the best battery saver app for Android. The app identifies other apps that drain a significant chunk of your battery and then limit the time they can run in the background by putting them in a hibernation-like state.
Greenify app works well on both rooted and non-rooted Android smartphone. This auto app killer is very effective as it solves the most common issues of any smartphones, such as phone lagging and low battery.
3 – Task Killer
Task Killer is another one of the best app killers for Android that will help you by increasing the speed of your device. Using this app, you can kill running apps on your phone and also frees up the memory.
It tells you about the processes, apps, and tasks running in the background, and then you can kill the selected apps and processes.
In addition, there's a feature called ignore list in which you can add and remove app so that you can filter important apps.
Task Killer kills the apps automatically to prevent the apps from restarting after being killed. Also, it keeps your phone in good condition all the time.
4 – Advanced Task Manager
Advanced Task Manager (ATM) is also a better option available on the play store. This Android optimization app offers services such as RAM cleaner, app killer, battery optimizer, etc.
The app lets you not face any inconveniences with the background processes and keep the full charge of your battery.
ATM keeps an eye on the processor's performance and utilization. If there's non-availability of the processor, ATM will automatically notify you about it.
The application comes with two different modes to kill apps – Manual and Auto mode. Manual mode lets you kill apps, games, set up a regular kill, startup kill, etc. On Auto mode, the app kills all apps and tasks running in the background automatically.
5 – Skit
Skit is a highly straightforward app that offers many services, including uninstalling or extracting apps, quickly viewing all apps components, and more.
The app provides you the details about all user and system apps. A user will get detailed information, starting from the installation date and ending with a detailed report of apps memory usage.
Other tempting features include deletion and extraction of multiple apps, detailed statistics for all apps, app usage reports, and more.
6 – Phone Cleaner
The next popular name in the list of auto app killers is Phone Cleaner. It's one of the fastest auto task killer apps, which also performs junk and virus cleaning.
Using Phone Cleaner, you can optimize your phone with junk files cleaner, antivirus, app lock, phone booster, app manager, CPU cooler, and notification cleaner. It lets you control apps easily by using Cleaner. You can easily remove apps you don't use to save more space.
Furthermore, you can also clean all spam notifications or basic notifications from applications. The app will give you detailed analytics of the applications that are active in the background. Using it, you can decide which applications you want to leave running and which applications to put to sleep.
7 – Super Toolbox
Super Toolbox is a useful Android app to kill apps running in the background. It is basically designed to clean junk files, release memory, save power and manage files.
The app automatically closes background apps regularly to keep your phone at the best performance. Also, you can clean all kinds of junk files on your phone, such as processes, cache, temporary files, remained files after un-installation, empty files, clipboard records, and large files.
The app comes with multiple energy-saving modes, one of the best features of the Super Toolbox that automatically checks the battery status and can enable one of the modes of your choice.
8 – Fast Task Killer
Fast Task Killer- the name says it all. It's a memory-releasing app that releases the memory by terminating running and background-waiting app processes.
Using this app killer for Android is very easy. You will need to press one button, and it will release memory instantly. The best part is that it's a free app recommended for those focusing on speed.
Also, you will not get disturbed by ads, notifications, and unnecessary services. It just focuses on increasing the processing requests while maintaining the battery charge level.
Final Words
If you simply want to kill an app that is of no use or useless or consuming unnecessary space, you can find the above list of auto app killer helpful. These app killers for Android will indeed remove the annoying apps on your device and speed up your device.
If there's any other such apps, let us know in the comment box below.