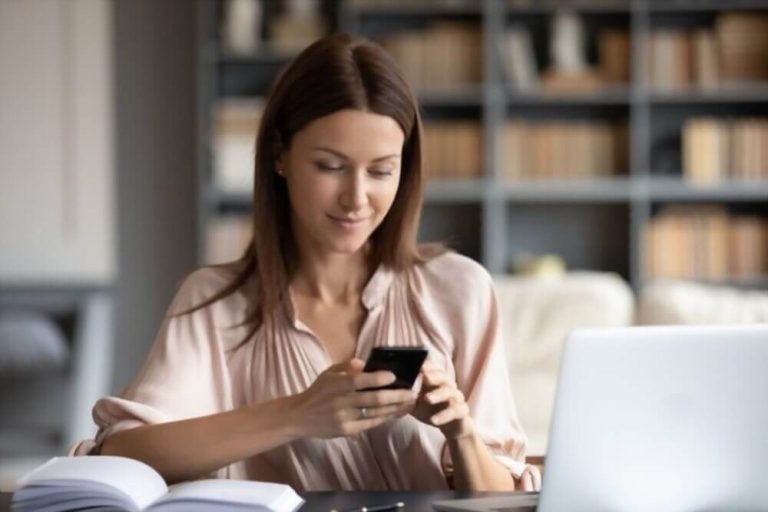 N
o one can ever put a full stop on the technology industry. Many inventions and discoveries are made every year, and we get to know about new gadgets, systems, and technologies almost every single day. There are plenty of tech news apps to stay updated with the latest technology trends. In this post, we will discuss the same. Keep reading.
If you are using smartphones, and are a tech lover, you should have a tech news app installed on your mobile device. We are living in a modern era, and we can't only rely on newspapers and television to keep updated with the latest happenings in the technology world.
Technology has blessed everyone with some of the best apps that let users do video chat, online shopping, ticket booking, and many more things. Like these apps, you can also install tech news apps on your Android phone, and enjoy watching news videos, read the news, watch live news, etc.
Check out our list to get the latest tech news all around the world:
Related Posts:
Best Tech News Apps For Android
Flipboard is a great tech news app to keep on your phone. The app covers the tech updates daily on broadway. It shows you the interest-based stories, notifications, you can share content on your profile, follow others, and lots of other features are available.
Users can receive an excess of informative and latest technology articles that are neatly organized manner and are worth reading. Flipboard also offers major headlines from the world of entertainment, lifestyle, sports, and many more stories that provide smart and personalized content.
Also, if you like some feed, you can save them to read later. So, install Flipboard on your phone and enjoy almost every category of news.
Well, TechEngage is another popular source to view the latest technology news. The app has an intuitive UI and offers everything from the tech-verse to reviews on tech-related accessories, how-to-guides, gadget reviews science-related news, opinion from experts, authors or contributors, and much more.
The app comes with many features like dark mode, quick load time, notifications, users can like a post, and share articles with friends via social media, customizable categories, etc.
TechEngage is the best app available in the market to let aware of all the tech-related news around the world.
TechyMarvel is a tech news app that focuses on publishing helpful and engaging content for its users. The app has a unique style in which they cover problem-solving articles in the how-to sections, explore issues with games and new game releases in the gaming section, discover the best among the rest in the Top list section.
Also, there is a gadget section that provides information about new gadgets and upcoming technology.
If you love reading the tech blogs, you must install Feedly. It is an RSS reader app that allows users to subscribe to favorite technology blogs.
Just launch the app, and select the Tech option. You will get a list of popular tech news publishers you can subscribe to.  If you cannot find your favorite source in the list, just search for the domain name in the search bar and you should see a Follow icon on the right.
This news app also lets users create several personal feeds so that they can create separate spaces for different categories of articles.
With Feedly, you don't need to open the browser and visit the website to view news as it automatically lists all news that has been recently published by your favorite tech sources.
TechCrunch is one of the best tech news apps that provide stories about startups, venture capital, technology, gadgets, apps, and much more.
The app tells users where the Tech business is heading with interesting upcoming technologies and products. TechCrunch blogs contain opinions of their writers mixed with the latest news, scoops, and reviews.
It allows users various customization options to get updates from their preferred categories like technology, trending apps, business startups, and many more. You can save your favorite stories and read them later in your free time.
Another Tech news app that you can consider is Drippler. It offers tech news, smartphone tips & tricks, launch of new apps, software upgrades, phone guides, and widgets.
The app covers some latest and popular news around the tech industry. It quickly recognizes your phone's model, its OS version, and the network provider you are using. Then it delivers you tips and tricks related to your mobile device. It can be used to know all the hidden tricks of your phone.
Drippler also updates you with the latest hacks, apps, and games.
Tech News is a great source that lets you choose and read the most famous Tech News blogs and sites through its app. Be its Technology, Hardware, smartphones, newest games and apps, updates and reviews, latest geek stories, or any other categories; the app delivers the news fastest way possible.
Tech News is basically an RSS Feed Reader that brings users directly to the news without wasting any time.
Like many other apps on this list, you can choose the feed you are interested in.
The name Inshorts says it all- one of the trending tech news apps that let you read short and timely news updates based on your interests.
The best part of the app is that it releases news only in 60 words. A user will get a summary of news from all well-known national and international news websites. The app summarises long stories into short articles, and users can read the full article with just a single click.
It contains information about all categories like entertainment, sports, technology, politics, etc. The app also displays news from social media sources such as Twitter, YouTube, and Instagram.
Inshorts offers many features like searching the particular topic, bookmarking your favorite news, sharing news on social media, customizing your feed, offline reading, etc. for a better experience.
The New Republic is another excellent platform covering all tech news. The homepage of the app contains generic news. There is a follow button that helps users add their favorite tech websites as sources.
You will find numerous websites to choose from, follow the ones you find interesting, and it will show you more relevant news based on your area of interest.
In addition to this, there is a scrollbar at the top where you can choose your category. Since you are here for tech news, choose the tech category, and you can follow various channels that will show you new tech content every day.
Final Words
If you want to stay on top of what is happening in and around the world, install any of these tech news apps. These apps will keep you updated about the latest technology trends.
If you know any other good tech news app, feel free to share it with us in the comments below.