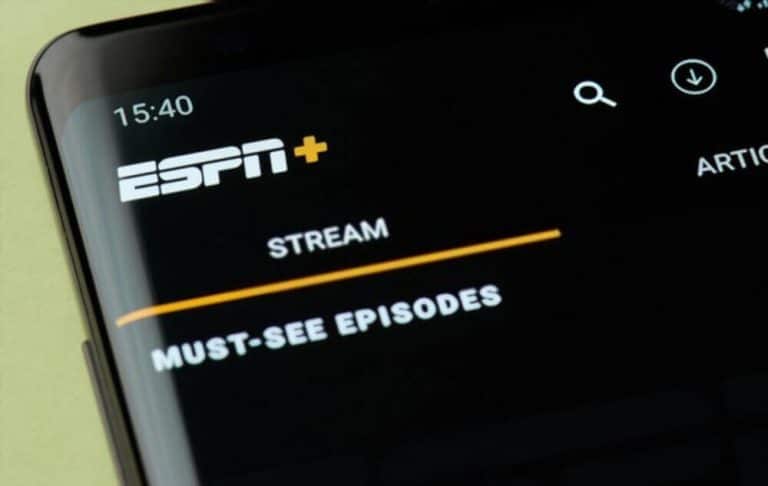 K
odi is one of the free streaming services that offer you many options to access the content you love. Just like there are different apps for smartphones, there are various add-ons for Kodi too. In this article, we will discuss ESPN on Kodi.
ESPN is the best sports network that has many different channels and dozens of different sports. Some of the popular sports that one can watch on the ESPN network include football, soccer, baseball, basketball, cricket, ice hockey, and tennis.
There are many ESPN Kodi add-ons for all sports lovers to catch up on the week's games. To watch ESPN content hassle-free, you need the right add-on. ESPN 3 Player add-on is an official Kodi add-on that can be installed directly from the official repository. The add-on allows you to catch all of the latest highlights, recaps, and commentary from any sporting events.
So get ready to learn how to watch ESPN on Kodi.
Related Articles:
How To Watch ESPN On Kodi
Privacy and security should be your concern while installing the ESPN Kodi plugin on your Kodi device. Kodi is an open-source media player, and anyone can create an add-on for it and make it publicly available. This makes Kodi a highly risky platform and makes Kodi users like you vulnerable to online risks and threats.
One of the best solutions in such cases is a VPN service that allows you to become completely anonymous online, access restricted content, and stay safe from all online crimes.
How to Install ESPN Kodi Add-on
To watch ESPN on Kodi, you need to install ESPN 3 Kodi addon from the Kodi repository.
Here are the steps to do the same:
Launch the Kodi app.
Go to the Addons menu item at the bottom of Kodi's main menu.
After that, click Download.
Now go to the Video addons category, and click it.
Find the ESPN 3 Kodi addon on the list and click it to open the installation menu.
There you will see an Install button. Start downloading and installing the ESPN 3 Kodi addon.
Wait until you see the ESPN 3 add-on enabled notification on your screen.
You will notice the change in the icon. It will change to a checkmark after successful installation.
Now go to the home screen and select addons.
Click on ESPN 3 Kodi addon under the video add-ons section.
How to Authenticate ESPN 3 on Kodi
After installing the ESPN 3 add-on, you will need to authenticate it. To authenticate your Kodi add-on and watch ESPN smoothly, just follow the steps given below.
Go to Add-ons and launch ESPN 3 add-on.
Now click the Authenticate with the provider to access the premium content menu item to get started.
You can see an activation code that you need to enter into the ESPN website. Also, make sure you're logged in to your ESPN account.
After visiting the Apple TV link(even if you have a different streaming device), choose your ESPN provider and enter the activation code you were given in the third step.
Click the Continue button once you're finished.
Now you can see a message that tells you that the activation process was successful.
After that, open the Kodi again, and click the Continue button to proceed.
Once done, Kodi will notify you that your activation is complete and your device has been authenticated successfully.
Now you can access content from the ESPN family of channels. ESPN hosts many different sports programs, most of which are live.
ESPN Kodi addon offers the best way to enjoy various sports live streams instantly.
Final Words
With the above guide-how to watch ESPN on Kodi, you can watch full live streaming sporting events and replays on ESPN 3, including football, baseball, cricket, soccer, and basketball events.