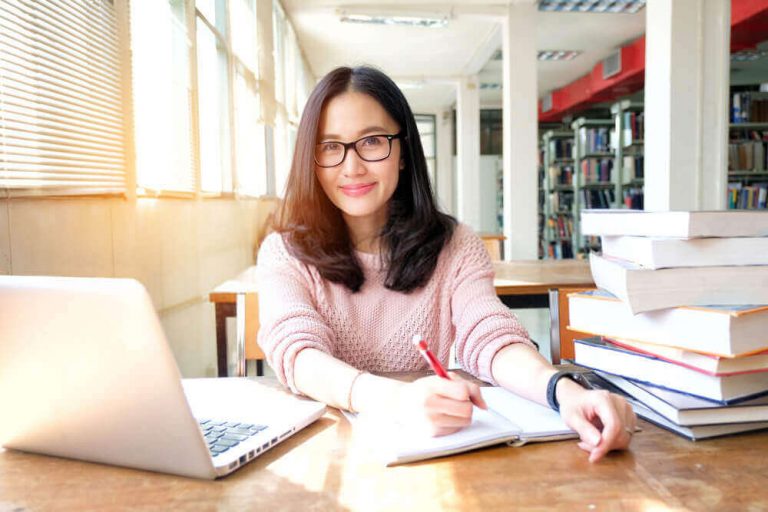 L
itAnswers was one of the best sites for free Chegg answers. The site offers answers to all the problems that students face while studying. Users use the site to complete their homework and assignments fast without a hassle.
LitAnswers got popular after Textsheet was down. The website is used to provide question solutions, study material, and other academic-related content to the users without any cost. Like Textsheet, the DMCA legal notice was given to the LitAnswers also. Now, this site for Chegg answers is not working which means students need to find out some alternatives to get answers to homework or assignments.
So, here we have brought you some best sites like Litanswers. Let's not waste more time and jump right into it.
Related Post: 9 Best Textsheet Alternatives
Best LitAnswers Alternatives for free Chegg Answers
1 – CourseHero
CourseHero stands out from the crowd with their practice answers and a big database of user-generated answers. It offers guides by subject and textbook and has more than 20 million user-generated course material.
This website will help you in doing your Homework assignment and also get solutions to the Textbook question. Plus, you can ask the question and choose the subject. After a few minutes, you will get an answer.
You can start with their base plan. Also, to get free access to the website, you need to upload your study documents to the CourseHero library. Here you'll get a step-by-step explanation of your questions. The website provides practice tests, video guides, class notes, and detailed explanations for each subject.
Above all, the website has a clean UI and well-organized content. One can find notes, courses, and solutions fast easily on this website, without facing any issue.
2 – Studylib
Studylib is another best LitAnswers alternative where you can get a solution for science, maths, arts humanities and download documents as well as share with others. The website gives users an easy way of learning various subjects faster.
Studylib helps students in many ways. They can use it for completing their homework and get guides on how to write essays and research papers. This website has a vast database collection that lets you select, read, and download documents worksheets lessons for free.
In addition to this, it has a free inherent grammar checker, which is incredibly useful for double-checking grammar and spelling before submitting your final work.
Just sign-up on the website and get solutions to the textbooks of subjects like Mathematics, Science, Business, Arts and Humanities, Engineering and Technology, Social Science, etc.
3 – SparkNotes
Another best alternative to Litanswers is SparkNotes, which is one of the best online services for finding all the solutions about all the subjects. The website offers answers of all time whether your questions are from history or maths or physics.
Here, you will get sample tests, essay help, and translations of Shakespeare. Initially, SparkNotes provides study guides for literature, history, poetry, philosophy, and film. Later, it extended to offer study guides for a number of further subjects, including economics, biology, chemistry, health, physics, math, and sociology.
It has many features such as dark mode, customization of text size, no-ads, etc. SparkNotes come with an app that is available for both Android and iOS users.
4 – Crazy for Study
Crazy for Study is a website for students that fulfills all their study needs- from completing homework to getting a manual solution for each topic. The user interface is very interactive, and the services provided by the site are the best ones. It offers textbook sales, homework help, and much more.
In addition, you can find millions of practicing questions, the solution to academic problems, video guides, and much more. The website is specially designed for High school and college students. It covers various subjects such as Finance, Marketing, Biology, Accounts, Social Science, Chemistry, Economics, Physics, etc. One can join online classes in different subjects as well.
From completing the daily homework to solving the questions, CrazyForStudy has step-by-step solutions to all the queries.
5 – Paperhelp
Paperhelp is another most used alternative to LitAnswers. It is an educational website where you can find the solution to your papers and questions. The site helps you find complete search studies on different topics. Also, students can complete their essays, articles, and assignments effortlessly.
The Paperhelp will help you to write your research paper. They deliver all the ordered research papers to your door as soon as possible.
This platform will help you write your assignment paper irrespective of whether you are in high school, college, or Ph.D. student. Well, the service is not free. It charges you $10 per page to $24 per page, depending on the quality of the research paper content you want to obtain.
The subjects that PaperHelp covers are History, Biology, Chemistry, Physics, Maths, Accounting, and others.
Final Words
LitAnswers was one of the best educational sites that help students find the answers to the questions. It offers the solutions for free, but unfortunately, the site was taken down due to copyright claims.
Now you can take a look at these alternatives to LitAnswers that come with some unique features to make life easier for the students at all levels.