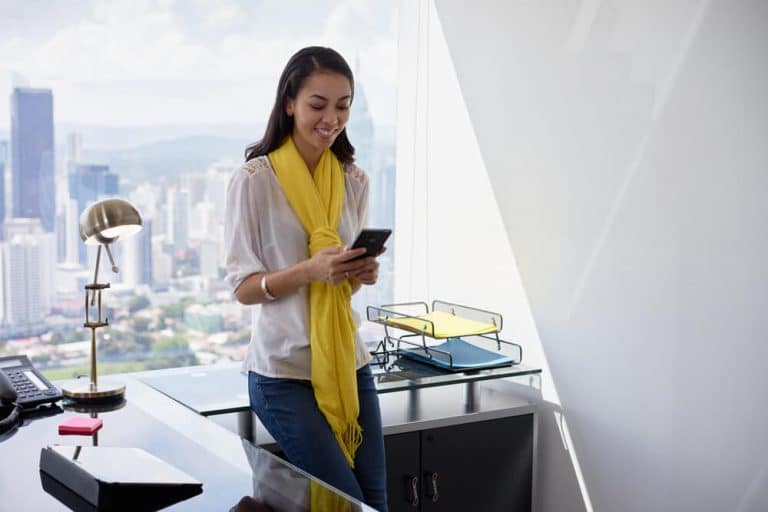 I
f you are one of those people asking questions about the Carrier Hub app like, what this app is, what the app does, is it necessary to keep the Carrier Hub app on your phone, and other common questions about it- You are at the right place.
Here in this post, we will answer all your questions regarding the Carrier Hub App and tell you everything you need to know about it. Also, we will cover the solution to fix the error caused by the app.
So let's get started.
Related Articles:
What is Carrier Hub App on Android?
Carrier hub is a pre-installed app by manufacturers of your android devices. It is used to provide features like Voice over WiFi and Service-Related Assistance for devices that operate on Sprint or T-Mobile networks. The app also assists in Network engineering for issues reported by customers.
The Voice over Wi-Fi feature lets you use your actual phone number to call others over Wi-Fi. VoWi-Fi calling connects your voice to your mobile carrier's network using the Internet instead of cell towers.
The app is also found in Google Play Store. Depending on your region your device may or may not have it. You can download the app from Play Store. In their app description, you will see that the Carrier Hub app tracks usage data on your phone and uses this data for customer-reported service concerns.
If your device doesn't have the app installed and you get constant notifications to download the app, follow the on-screen prompts to download and install it for a better user experience.
There are two carrier Hub apps available on Playstore. One is Carrier Hub by Sprint and another is the Carrier Hub app by T-Mobile. You can use any one of them since they offer the same features.
What are the uses of the Carrier Hub App?
The Carrier Hub app allows you to enable important features and products like Voice over Wi-Fi (VoWi-Fi), and Secure Wi-Fi which is required to make calls over Wifi and secure the call.
You can use Voice over Wifi for calling instead of the cellular network, which is obviously a great thing when you are out of the network area. The VoWi-Fi calling is secured and works without the need for Network Towers.
Also, the app will track your usage data to solve several problems. If you don't like this feature, we will let you know how to disable data tracking later in this post.
Permissions Carrier Hub May Use
The app uses the following permissions:
Cellular data settings
Location
Phone
Photos/Media/Files
Wi-Fi connection information
Storage
Device and App History
Issues Caused by Carrier Hub App
Battery Draining- Many people have complained of battery draining issues after updating or installing the Carrier hub app. Well, there is no adequate data on how the app continues to affect mobile device battery, but most of the users have even said that this app has 84% background power usage and consumes the battery charge very quickly.
Calling Issues- There have been several complaints that because of this app, the users cannot perform Wifi and even regular data calling.
High Data Consumption- According to many people, the app keeps running in the background and consumes more data than most apps do.
Text Message Issues- The problem in text messaging is another complaint lodged against the carrier hub app. Users cannot send or receive text messages due to this application.
Poor Performance- Thousands of users reported poor performance of their devices caused by the app. The app frequently stops and crashes.
Random Alarms- Some people say due to the app the alarm starts ringing at random times.
Why Carrier Hub App Not Responding or Keeps Stopping and Crashing?
This is one of the most common issues experienced by users. The app frequently stops and crashes without any reason. It is annoying and frustrating when you are doing some important tasks on your phone.
Well, there is no official statement behind this unresponsiveness service. We can only guess that it could be your mobile data or Wi-Fi connection problem, or maybe the app has bugs in it.
Try clearing the cache to get rid of the crashing issue:
Go to Settings of your phone.
Select App Settings or App Manager.
Search or find the Carrier
Hub app on the list. After that, click on it.
Tap on Storage.
Now, click on the Clear Cache option. The cache data of the app will be cleared.
If clearing cache does not help, you can force stop the app as well.
How to Disable the App?
The app is important for your device, but sometimes it disturbs you from doing things on your mobile phone. The best thing to do would be to disable it.
Here are the steps to disable the carrier Hub app.
First of all, go to the Settings on your device.
Select Apps or Apps manager.
Click on three Dots on the Top Right corner and select System Apps.
Find the Carrier Hub app and tap on it.
Tap on Disable button and clear its data.
What Does MCM Client Requests Are Processing Mean?
Users having Carrier Hub app on their phone often see notifications on MCM client (mobile content management) processing requests. There are two kinds of processing requests: Mobile requests are processing and MCM Client requests are processing. The notification stays for around 2 minutes after restarting your device or turning on your device.
Your device gets these errors when it is unable to connect to the T-mobile Cell tower. The notification gets cleared after the successful connection.
Also, if you are in the out-of-network service area, you will see the notification. Even if T-Mobile Network is down, you will see this message. Sometimes, the app has bugs, or your device may have some connection problem, then also the notification will appear.
How to Disallow the Carrier Hub App From Tracking Your Usage Data?
Carrier Hub tracks your usage data to solve customer-related problems. You can also disallow it from tracking usage data by following the steps below:
Go to Settings.
Search for Usage Data Access in the search bar.
Find the Carrier Hub app from the list and click on it.
If the usage access option is turned ON, turn it OFF by tapping on the toggle button.
Can I Uninstall the App?
The Carrier hub app comes preinstalled on some devices, and you cannot uninstall the app directly, but you can either gain root access to your device or use the Android Debug Bridge (ADB) to uninstall the app.
If you have manually installed the Carrier Hub app, you can easily uninstall it by going to Settings > Apps > Carrier Hub > Uninstall.
Final Words
Carrier Hub is a pre-installed Android app for devices using the T-mobile/Sprint carrier networks. It offers many useful functions, such VoWi-Fi and Secure Wi-Fi. It uses the Sprint network, and it's not a virus or spyware. The app is not at all problematic.
If sometimes it crashes or does not respond, you can disable it using the steps mentioned above.
For any query related to this post, comment us in the comment section below.