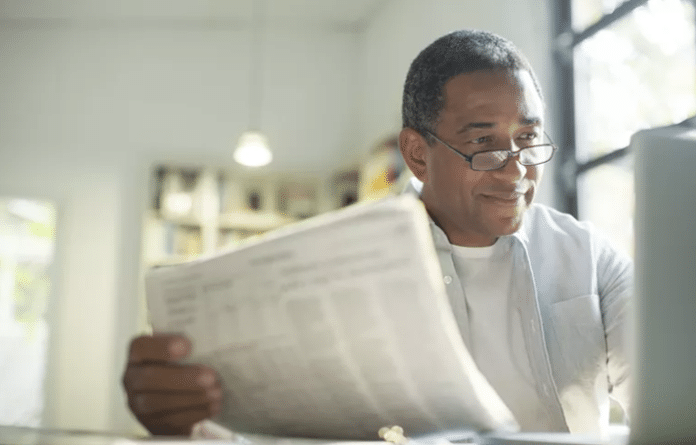 W
eather websites are really very good sources for everyone because they inform us about the weather situation. Those who have a plan to do activities outdoor or to go somewhere, the weather sites help them to get updated about outside weather.
Nowadays, what happens is people living in modern cities have a habit of viewing weather information on best weather forecast websites or mobile apps. These sites help them to schedule their work and travel suitably.
For weather forecasting, you need accurate or best weather websites which offer you highly accurate and real-time weather information.
In addition to this, weather forecast website is an excellent help for people on the move, agriculture, logistics companies, truck drivers, fishing boats and most of those whose work activities are affected by wind speed, tides, or any sudden changes in weather.
In this post, we are sharing the list of the sites that provide the best and most accurate weather updates.
Best Weather Websites
AccuWeather is one of the most reliable weather forecast sites where searching for the weather report is an easy task.
It offers national weather, local weather and the latest weather-related news on its home page, with stories and topics related to weather.
If you want to look for another place's weather, you just have to type in the location or postal code for the place in the search bar.
AccuWeather is extremely convenient that you can also access this website on mobile devices. Here you will get detailed information on temperature, humidity, wind speed and even unfavourable weather conditions to plan better preparation.
Also, you can then move to the other options as well as hourly temperature in your area and weather forecast for next weeks and entire month as well.
There are some other significant sections for viewers like Maps, News, Video, Severe Weather, and More. In the video section, you will have loads of videos (even space-related).
Another one of the largest weather websites over the internet best known for delivering the weather-related information with the superior amount of accuracy is The Weather Channel.
This website is offering various facilities to its users in the shape of weather forecasting and reports making related equipment, weather news and much more. Here you'll get access to the radar-based images and forecasts with a lot of weather networks as well. Zooming in and out of imagery is fluid, and the satellite map used allows you to zoom all the way down to street level.
Just enter your zip code, town or state into the search box at the top of the screen and you'll get a current and forecasting weather report.
Weatherbug is probably one of the best weather sites that provide us with an online weather forecast and live weather news.
It tracks and alerts you of any thunderstorms along with a lightning map layer as well as a Doppler radar to track any severe weather.
On the front page of Weatherbug, you can see a variety of information. In addition, you can also find a live radar map to make it more attractive.
With this weather forecast website, you don't need to choose your current location to know the weather and forecasts of your area. Have your location data available, and this website will automatically adjust with your current location.
Weather Underground offers the weather forecasting and weather-related reports. It gives you instant information on local weather and forecast only by opening the website.
This website is an authentic source of information for various online websites, newspapers and magazines as well. It also has a dedicated application for smartphone and tablet devices.
Besides, Weather Underground enables you to see weather maps in satellite, radar, and temperature formats if you go to Intellicast page specifically.
You can scroll down for more information, pollen, air quality, UV index, precipitation, pressure, visibility, humidity, rainfall, snow, dew point, wind and more.
World Weather Online is one of the comprehensive resources over the internet best-known for offering reliable and accurate weather forecasts as well as satellites, radar, and historical data for free.
With the animated map and temperature report of your location, the site gives you the weather forecast for any part of the world.
The services of World Weather Online are not limited to the weather forecasting only. It also serves great numbers of APIs in which some are free, and some are being offered against price.
There are some more interesting sections such as Sports Weather, Holiday Weather, and Latest Blog Posts, acting as additional information that you might need.
The features you are looking in the best weather websites, Sat24.cc has all of them.
The website shows you weather updates from several other weather websites, and you can choose the one you wish to view.
SAT24 offers animated wind, rain and temperature maps for different areas of the world. You can also get a detailed weather forecast for your local area.
Additional forecasts are available for potential earthquakes, wave heights, lighting, and more.
The last name in the list of best weather sites is Ventusky which has a live map in the background with various options on it.
You can zoom in close to a particular location, or see the world's weather patterns that are enveloping the planet right now by pulling out and viewing the entire map at once.
This website uses data from the best weather forecast models in the world. Ventusky enables users to see more than one week of forecasts, change models with which the predictions are generated and customize all kinds of details.
Final Words
So these are the best weather forecast websites where you can see the current weather, local temperatures and even forecasts for the coming days. You will also have access to national and international maps.
If you have any questions or concerns feel free to leave a comment below. Do share a good weather website name if you know other than these sites .