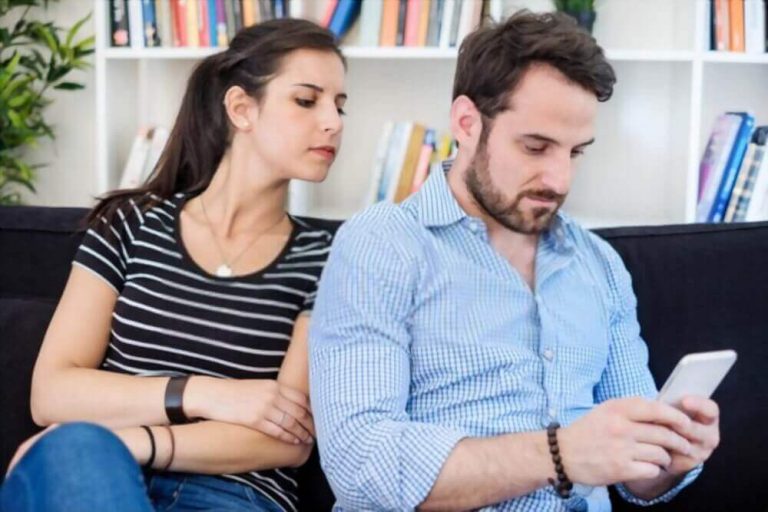 I
f you have a question, how to stop someone from spying on my cell phone, you are in the right place. Smartphone spying is not a new thing in the mobile technology era. We all must understand this and take care of our smartphone security seriously.
Have you gone through the thought that why would someone access your phone remotely without your knowledge? There could be any reason, like maybe your phone stores some important business data that a spy wants to know about, or you have a good bank balance, and someone wants to hack into your checking account. So you should keep track of your phone's safety before becoming a victim of a cybercrime.
We also understand that with the increase of hackers and third-party apps, the privacy factor is diminishing. Cybercriminals look to obtain your data by any means and use it to their advantage. But you don't need to worry because to stop someone; whether it be hackers, apps, or loved ones, from spying on your phone, we will provide you with easy ways to protect yourself against the dangers of cell phone spying.
Related Post: 
What are the Signs of Cell Phone Spying?
Below are a few signs that would let you know if your phone is being spied on.
You will notice that your smartphone battery is draining without any excessive activities. It is because the spying app runs in secret mode and would be active in the background all the time.
If you find some apps on your phone that are not downloaded by you, these unwanted apps could be spying apps.
The unusual activity on your smartphone when it is on standby also shows that it is remotely controlled.
You will notice that your smartphone always feels warm.
If your device has started to malfunction all of a sudden, then there is a reason to be concerned.
You can also check the browser history. If you find something unusual, then there are chances that someone must have opened a few links to download the spying app on your phone.
If you notice some unusual background noise during a conversation, it could be a sign that you're being snooped on.
Sometimes receiving strange text messages containing random numbers, symbols, or characters also shows that someone has remote access to your device.
A sudden increase in data usage can be a potential sign because by using your mobile data, some spying software sends sensitive information from your phone to the hacker controlling the tool.
Here's How to Stop Someone from Spying on My Cell Phone
1 – Install Security Applications
Security applications notify smartphone users whenever there is a new application downloaded on their device. These apps are available for both Android and iOS users.
2 – Don't Give Your Phone to Anyone Else
The safety and security of your phone are in your hands only. Don't let anyone else use your phone when you are not there with them. In your absence, they could install spying software on your phone. They may open the browser and visit malicious websites that could put your smartphone at risk.
3 – Always Keep Your Phone's Software Up-To-Date
If you want to stop someone from accessing your phone remotely, update it when there's a new software update. The updates help you to fix the security flaws hackers could take advantage of.
4 – Always Use Anti-Malware
It is very hard to detect and remove the spyware tools from your smartphones. The best thing you can do is use an anti-malware tool. It will secure your device from any malicious third-party applications and spyware apps.
5 – Use a Private Web Browser
Don't compromise with your bank, credit card, or social security information. We are not saying stop using your phone for online business and shopping where these details are required, but keep your data safe while online. You can utilize private browsers like Brave, DuckDuckGo, and Firefox Focus.
6 – Avoid Clicking On Suspicious Links
How to stop someone from spying on my cell phone? This question has a very simple solution if you avoid clicking on unknown links. Hackers and scammers are very smart. They know the trick to steal your personal and financial information using those links. They could easily fool you by offering you major discount messages and links via email, text message, private messaging apps, or social media. So never click on a link provided by someone you don't know.
7 – Use a Secure Password
If you want to stop someone from reading your text messages or spying on your cell phone, we will recommend you set a strong and complex password so that no one can access your phone or guess the password easily.  A good password keeps your phone secured and protected from spying software being installed.
8 – Reset your Phone to Factory Settings
Resetting your phone to the factory settings deletes all your data and third-party apps, hence removing any potential spy software as well. Before taking this step, take the necessary precautions and create a backup of your contacts, photos, and other important data you don't want to lose.
Final Words
Many spying apps are available on the market, such as Spyera, TheOneSpy, FlexiSPY, mSpy, Highster Mobile, etc. All these apps can easily monitor and record text messages and phone calls. With the above guide, how to stop someone from spying on my cell phone, you can save your phone's privacy from getting compromised.