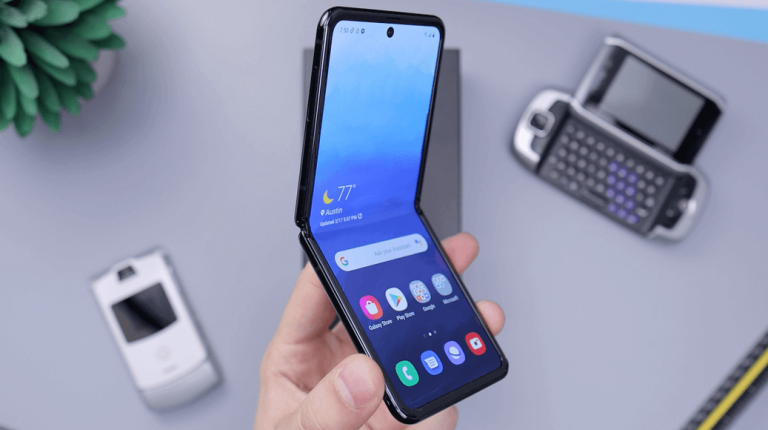 M
oisture in charging port is a very common issue that usually occurs on Samsung Galaxy phones. The worst situation is when you are in a hurry and trying to charge your device with a charger and it refuses to charge and shows a warning message "Moisture detected" error.
Now the question is how to disable moisture detected. Well, you don't need to worry about it. In this post, we have come with solutions to fix moisture detected in charging port error.
The Samsung devices are equipped with humidity and moisture sensor in order to identify the moisture build-up in a charging port. When the sensor detects moisture and if it is high the normal level, it displays an error message "Moisture detected". It denies charging the phone's battery and a warning message will display on your screen.
Here are the possible solutions to fix moisture in charging port issue. So without wasting any time, let's begin….
Related Posts:
Top Methods to Fix Moisture Detected Error
Method 1: Clean Charging Port or USB
If your USB port is wet, the first thing you can do is clean your charging port.
Take a small piece of tissue paper and dip it into the charging port. Leave it for some time until it absorbs the moisture.
Also, blow air on the port to remove the dirt or elements that is stopping the device from charging.
Keep the phone under the ceiling fan. That should help the moisture evaporate sometimes.
If the issue persists even after following the above steps, go to the next solution.
Method 2: Switch off Device and Charge it
This is one of the best and easiest ways to fix the moisture in charging port issue on your Samsung Galaxy phone.
What you need to do is, switch off your phone and then charge it. The best part is it will not show any kind of warning message.
Method 3: Use Hairdryer
We all know what a hairdryer does. It blows out hot air to dry the water off your hair. In case, moisture is detected in charging port, you can try using a hairdryer. Make sure that the air blown by the dryer is slightly hot but not extremely hot as it will damage the components inside the port.
This method should the issue if you are facing a problem in charging due to moisture in the USB port.
Method 4: Use Wireless Charging if there is Moisture in Charging Port
You can try wireless charging if you are unable to charge your phone using a charger. This method is a lifesaver when nothing works.
Though this is not a permanent solution for the error but can solve the issue for some time.
Method 5: Keep the phone Under Sunlight
Well, this method is quite strange, but it works for many Samsung users who are facing this issue. I am not saying keep your phone under direct sunlight because it will cause more damage than good. But yes, you can place your phone where there's enough sunlight that the moisture could evaporate over a few minutes/hours. It will take some time. When done, plug in the charger and switch on your phone to check if the error is fixed.
Method 6: Force Stop Android System
This is another simple way to disable moisture detected issues on Samsung phones.
Here are the steps to follow:
First of all, open Settings and type "Android System" in the search box.
Now click on the Android system to open the app info page.
After that, click on Force Stop button.
Once done, try charging your phone and check whether the error still occurs.
Method 7: Clean Charger or Change Charging Cable
If you are still unable to resolve moisture in charging port issue, we will suggest you check your charging cable first. Even if your cable is in contact with any kind of liquid or you find it wet then ensure you clean it before connecting. Take tissue paper and clean your cable or you can replace the charging cable if there is some problem.
Method 8: Check your Phone for Water Damage
There are special stickers on the phone to check for liquid contact. All manufacturers include it to identify whether the phone is water damaged or not. Now how it works?
If any liquid comes in contact with the stickers, they change the color, and this way the technician or buyer knows whether water has penetrated through or not.
To check this on your Samsung phone, you just need to pull out the SIM tray. Once you pull it out, you will see a white sticker on the phone's internal side. Now, if the liquid has penetrated, the sticker will be red or pink in color. This simple indicator will let you know whether your phone is water damaged or not.
If you find a color change, you should immediately take your phone to the nearest mobile centre.
Method 9: Restart your Device in Safe Mode
Sometimes moisture detected in charging port error occurs due to the third-party apps installed in your device. If you are unable to find out which app is creating a problem, then restart your phone in safe mode.
So follow the below steps:
First of all, switch off your device.
Press and hold the Power button to turn on your phone.
As soon as you see the screen turn on, press and hold the volume down key.
Continue pressing the key until the phone finishes booting up.
Now you will see Safe Mode in the bottom left corner.
Leave the Volume Down key.
Now in Safe Mode, try to charge your phone and check if the error is still there.
Final Words
In this post, we have discussed the top nine ways to resolve moisture in charging port issues on Samsung devices. We hope this guide worked for you! If you have any further queries related to this post, we will be happy to help out.