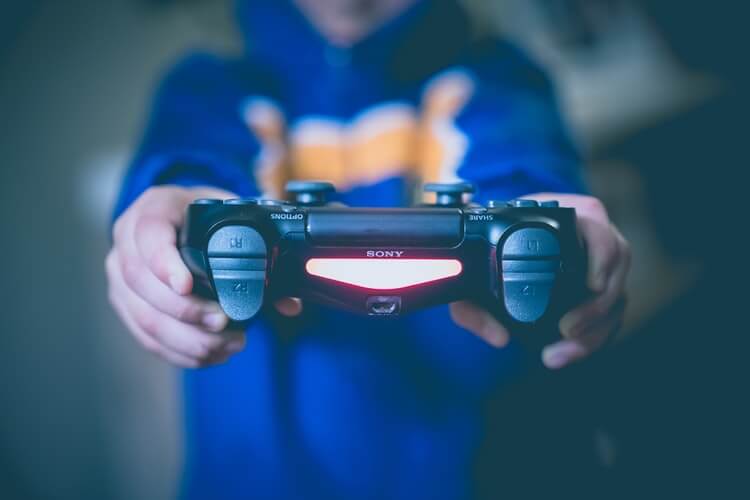 N
owadays, online games are the most fun element that you can play with anyone, be it your friends, families, or others. PC games are not age bounded. Anyone can enjoy playing them whether a person is a senior citizen or a teenager. The reason behind why you visited this post is you may be looking for some good Hamachi alternative. So let's know about it a little more, and then we'll find out its alternatives.
Hamachi is basically a virtual private network software that players use to play games via a local area network. Suppose you want to play the game with one of your friends who lives miles away, then you will have to use Virtual LAN to play multiplayer games such as Counter-Strike. Hamachi is a preferred virtual LAN connector that emulates a LAN connection by using the Internet. It connects the user computer to the other PCs via LAN. This helps players enjoy their game by sitting in homes from different locations.
Now, the question is, why are you looking for programs like Hamachi. The answer is there are few disadvantages of using Hamachi, such as a lot of lag and latency spikes, and up to 5 multiplayer can be connected in the free version at a time. Let's not waste more time and find out some best Hamachi alternative:
Related Posts:
Top Alternatives to Hamachi
1 – ZeroTier
ZeroTier is the new name that you might haven't heard of, but trust me, it is one of the best Hamachi alternatives you can get right now. It supports all operating systems, including Windows, MacOS, iOS, Android, and Linux. The software is easy to use, and there is no need for any sort of port forwarding.
You can connect all your devices, including VMs, to the ZeroTier network and use it to chat among friends or colleagues. The best thing about the program is that it manages to deliver the capabilities of VPNs, SDN, and SD-WAN with a single system.
ZeroTier is capable of providing a smooth gaming experience without any lag. It's an open-source project, so that you will get tremendous community support for your queries and issues.    
When it comes to programs like Hamachi, NetOverNet doesn't need a special introduction if you want to host private gaming sessions over Virtual LAN Gaming. It is one of the most powerful VPN emulators through which you can connect multiple devices.
With NetOverNet, every device gets a different login and password details during connection and is accessible in the user's virtual network by an IP address defined in the private area.
The advanced plan lets you connect up to 16 devices simultaneously. Using this software, you can access data on different computers. You can easily gain access to files, applications, and the desktop of your home or office computer while being away.
3 – GameRanger
The next hamachi alternative is GameRanger, one of the most secure LAN gaming solutions available to users. It started as a project for the macOS in 1999 and later expanded to the Windows platform in 2008.
This virtual LAN gaming service offers a high level of security while maintaining stability at the same time. Also, GameRanger does not utilize various drivers like other Virtual LAN gaming clients to emulate LAN gaming. It uses its own client, and thus, the pings are always low.  With this program, you don't need to worry about interruptions or connection lags.
4 – Wippien
Wippien will be an ideal choice if you don't want large-sized Softwares or complex ones. It's a Virtual LAN creator that is easy to use. Weighing just about 2 MB, Wippien is the best program like Hamachi if all you want to do is play games over LAN.
The app is open source and is completely free. It uses the WOD (WeOnlyDo) VPN component that establishes a P2P connection among clients for a VPN connection.
Note that the application works well only with Gmail or Jabber accounts and doesn't support other email services for registration.
5 – SoftEther
SoftEther is a good and powerful client among all the other Hamachi alternatives. It's open-source software and optimizes the performance by parallel transmission, full ethernet frame utilization, clustering, etc.
This VPN supports almost all operating systems, including Windows, Linux, Mac, FreeBSD, and Solaris. The interface is also pretty simple. SoftEther is full of features when it comes to privacy.
Moreover, the program offers excellent features with flexibilities. SoftEther is a jam-packed VPN solution that offers AES 256-bit and RSA 4096-bit encryptions. It uses SSL-VPN Tunneling on HTTPS to pass through NATs and firewalls and features resistance to highly-restricted firewalls as well.
6 – Play Together
Our next recommendation is Play Together, another best platform that does not require you to forward ports. Also, you don't need to have technical skill to operate this software. Just focus on playing games with your loved ones.
Play Together allows users to host their own server remotely so that no one can ruin their gaming experience. In addition, you can lock your server with a password so that no one, except your friends, can join the game. This program lets you create your own LAN server virtually.
Another advantage of using this Hamachi alternative is that you can host up to 25 servers in a single region without any cost. The setup process is very simple and can be performed without any hassle.
7 – Radmin VPN
Radmin VPN is a great software for virtual LAN gaming. It's easy to use program for creating a virtual private network for gaming.  Using it, you can securely connect computers that are located behind firewalls.
The software offers users a secure VPN tunnel. The connection speed of this software is upto 100mbps.
Another reason why it has a good reputation among gamers is it maintains your privacy and security using encryption protocols. The initial setup is easy to understand, and the user interface is very minimal.
8 – FreeLAN
FreeLAN is one of the popular programs like Hamachi for creating your own virtual private network. Since the software is completely open-source, it can be customized to create a network following different topologies such as client-server, peer-to-peer, or hybrid. You can adjust it all according to your preferences.
FreeLAN comes with no GUI, but you'll be amazed by the community support. You will find configuration guides, setup guides, gaming information, etc. This VPN creator offers a smooth gaming experience without any lag, and also, there are no unexpected ping spikes.
9 – Remobo
The last name on this list is Remobo which creates an Instant Private Network (IPN) between users. It is easy to use and doesn't require any expert to set it up.  Just a few instructions, and it configures itself automatically according to your system settings and connection details.
This software is just like a chat app where the members can be introduced and deleted. It unlocks more opportunities to play games online smoothly.
When you open the software, it will ask you to register with a username and password. You can also log in if you already have an account. Pinging time is quite better, which also makes it one of the best alternatives to Hamachi.
Final Words
So above mentioned are the best Hamachi alternative programs that will make your multiplayer gaming experience better. These alternatives may help you and improve your experience if you are facing performance issues like increased latency.
If you know any other good Hamachi alternative that we have skipped listing here, let us know in the comment section below.