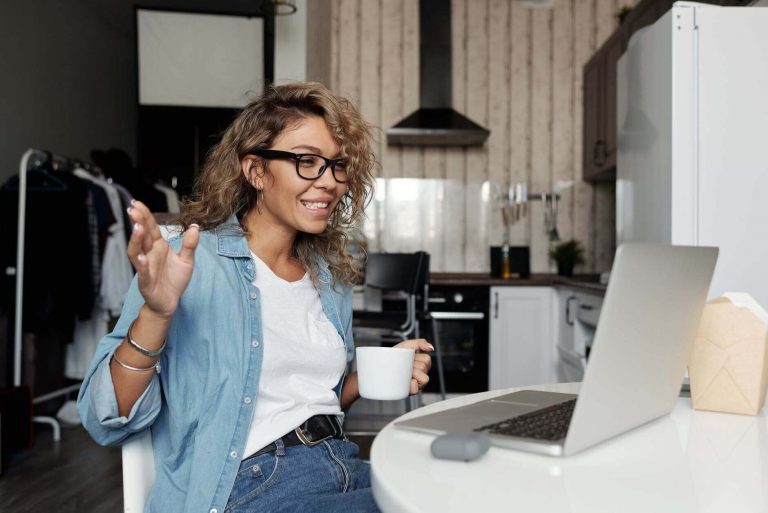 A
re you looking for random video chat apps to install on your phone? If so, then this article is for you. Sometimes you need to fresh your mind and chatting with strangers is one of the happy activities as you can discover all their stuff like traditions, religions, respect for others, etc.
There are various apps available online where you can randomly connect to an unknown person on a video call. You can use these apps to make random friends. Random video calling app lets you filter people by location and gender to meet people as per your interest.
Let's find out some good random video chat apps for Android and iOS.
Related Articles:
Best Random Video Chat Apps
1 – Azar
Azar is the best app to explore different cultures and traditions. The app offers an ideal platform where one can learn from strangers as it allows you to link up with people from 190 countries.
Using this app, you can connect instantly with millions of like-minded people. You only need to swipe left to create meaningful connections instantly.
Azar random video chat app is a good option if you want to have a deep conversation and make new friends.
In addition, you can use filters to talk to the people of your interest.  You can also add different backgrounds, filters, and effects while chatting.
2 – Chatous
The next popular video chat app is Chatous. Users can use #tags to search for people having the same interests and start chatting in no time. The good thing about this app is it lets you hide your identity until you are comfortable enough. You can do it by changing your display name and other private information.
Also, the connections you will make using the Chatous app will remain honest. You can enjoy talking with the person of your interest through video chat and photo sharing.
This app is a great option if you want a live & instant video chat with random people from all over the world.  With this app, you can meet new people from different cultures worldwide.
This random video calling app lets you have a free video chat, free voice chat, and free text chat. You can select the region and gender of your choice and then start making friends.
The app is genuine as talented people from different corners of the globe gather here for real-time conversations. Besides, you will be amazed by the new video filters and stickers as it creates a whole different video chat experience.
4 – Mamba
Mamba is another one of the best random video chat apps available in the market. This is basically a dating app, but you can also use it if you want to make real friends.
Approx 60 million men and women are registered in Mamba, and over 3 million users meet each other every day. The app is a free and safe place for dating and communication. It instantly blocks fake activity and suspicious profiles.
The app comes with a good feature where it shows people with whom you are close during the day, for example, in your office or work area. Another best part is it offers good quality video calling.  
5 – JusTalk
JusTalk is yet another top video chatting app available for Android users. It is a free high-quality video, voice, and group calling app for those who love to make random friends.
The app is simple, reliable, secure, and full of fun. It lets you send and receive pictures, voices, videos, location, stickers, GIFs, and more. Another advantage of using this app is you can create as many groups as you like to make group voice calls with family, friends, or coworkers up to 50 people.
Also, there's a feature to start a live video chat to share your moments with the people during a voice call.
6 – Badoo
Badoo is popular for making a real and honest connection with someone you don't even know. It allows you to match and find a partner, chat with people and find friends near you.
The app ensures the safety of its users. They have strict usage guidelines, and any kind of inappropriate behavior is completely prohibited.
Badoo has a thorough three-step verification process, after which you can choose to only interact with other verified profiles and find friends. Although the app is available for free, there is also a paid version that comes with some additional features like highlighting your message, undoing the last vote, invisible mode, and lots more.
7 – MeetMe
MeetMe is one of the top random video calling apps which helps you find new people locally who share your interests and want to chat instantly. The app is full of fun, user-friendly, and available for free.
Also, it is available in multiple languages like English, Hindi, Spanish, Portuguese, and several others in which you can access it.
8 – Skout
SKOUT is the next famous name in the list of best random video chat apps. This app lets you connect with people near you or around the globe. Also, you can see who is broadcasting Live.
Using this app, users can video chat with new people from different corners of the world. You can meet people by preference and proximity, chat, view those broadcasting themselves, save favorite users, view who checked your profile, browse other user's profiles, promote your profile with in-app features, and a lot more.
9 – WHO
WHO is a great online video community app where you can find new people, have some fun, and have a good time.
The app is easy to use. Just tap, match and start chatting. It allows you to connect with people worldwide quickly and easily. There are some great features that you may like, such as a random video call to talk to strangers, meet new people, engage in random video chats, and more. The app, as well as the people using this app, are great and real.
10 – Monkey
If you want to meet new people in your community and stay in touch with the latest trends in random video chat and live call technologies, the Monkey app is the right option.
This app offers the fastest, easiest, and most fun way to meet new people all over the world. One of the best parts about Monkey is it lets you create a custom mood and a profile song that auto-plays when people see your card.
Also, you can chat or facetime with your favourite celebs and share with your friends. Above all, the app allows you to meet new people, build communities with like-minded people, discover friendship, meaningful relationships, and a lot more.
Final Words
The above listed are some best random video chat apps that you can rely on to maintain safe communication with people from all over the world. Whether you want to connect with strangers for a friendly conversation, making friends, or finding a date, these apps are all you need to stay connected with your favourite people.