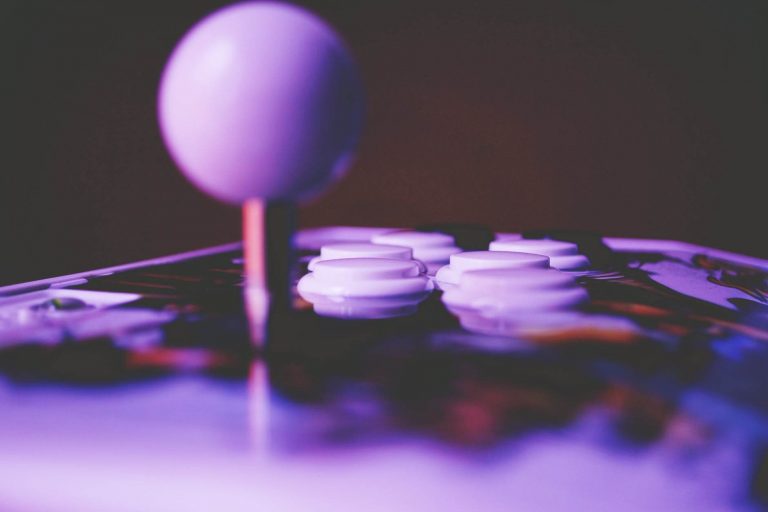 A
re you looking for best fight stick for fighting games? You are in the right place then.
This article is for those who are fed up of their traditional game-pads to play games on Xbox, PlayStation and PC. And when we talk about fighting games in which attacking, defending and counterattacking are the most common things, then you will need an Arcade stick.
Arcade sticks look similar to the arcade controllers from an early age (Joystick and two button-rows). They are specially made to control a character on-screen and beating the living daylights out of opponents.
Fight stick (arcade stick) offers extra functionality to gamers. The button combination of these joystick controllers makes them perfect for any fighting tournament.
In all, a right fight stick is serious hardware for serious players or die-hards who refuse to twiddle their thumbs.
There are many reasons for you to buy a fight stick. So here are the best Fight Sticks for fighting games you can buy.
Top 10 Fight Stick You Should Buy in 2019
The Razer Panthera is one of the most popular fight sticks among competitive gamers. It's built and designed using high-quality components (Sanwa hardware), and features a sublime 8-way joystick, along with 10 professional-grade buttons.
This stick is compatible with the PlayStation 3, PlayStation 4 and PC. The Razer Panthera uses analogue switches to easily determine what setting you want, which actually gives you assurance about what you have set. It gives you degree of certainty that what you set it to is what you get.
Pros:
tournament grade buttons
awesome design for easy modding "on the fly"
Highly customizable
PS4 (and PS3) support, with touchpad
Looks premium all over
Cons:
Bit expensive
Can't change or replace artwork
Hori Real Arcade Pro 4 Kai is the "standard" quality stick, also known as RAP4 Kai. It comes fully packed with arcade-grade components and features, including a Hayabusa joystick, which is blazing fast and extremely accurate, and professional Hayabusa buttons, for instant response and faster actuation.
It is the best fightstick for PC and beautiful while maintaining a light weight despite the bottom being metal.
Pros:
Good compatibility
Touch Panel
Turbo function
Button Configuration Mode
Input Toggle Switch
Automatically download the drivers in PC
Reasonable
Uses Hori's own ball top Hayabusa joystick and buttons
Cons:
There are complains about the insufficient grip for the bottom side of the unit
Like other 8Bitdo products, the design of this fight stick is quite impressive. The bright red buttons offer a stark and visually pleasing contrast to the natural monochromatic tone of the NES, with the black buttons blending nicely into the shell.
Wireless connectivity over Bluetooth is quick. If you want to play wired and/or charge the stick, 8bitdo has supplied a full-size USB-A-to-A cable.
Pros:
Visually stunning design
Excellent compatibility
Budget-friendly
Customizable
Offers wireless connectivity
Cons:
Can't be used while charging
Doesn't work on PS4 or Xbox
Another one of the best fight sticks for fighting games is Qanba Obsidian which is the newest addition to Qanba's premium joystick line-up.
The arcade stick is PS3/PS4/PC Compatible. When it's dark, you can see the blue LED rings shining from the sides. It's just the best designed fightstick ever with a clean design without any unremovable artwork on the top.
Pros:
Excellent built quality
Stylish design and side LED rings
Sanwa Joystick and Pushbuttons
Anti-slip Padding
Aluminium-made panels, solid-metal ball top
Cons:
Costly
Not so user-friendly
The reason why Mayflash F300 is called a universal fight stick is that it can be used on a multitude of platforms, the likes of PS4, PS3, XBOX ONE, XBOX 360, PC, Switch, and NeoGeo mini.
The F300 is mod-friendly and is specifically compatible with Sanwa components. If you want an affordable controller that works across all platforms, the Mayflash F300 Fighting Stick is an excellent choice
Pros:
Reasonable cost
Mod-friendly
comes with XINPUT and DINPUT on PC
Compatible with every platform
A great buy for beginners
Cons:
Cheap build quality
Not recommended for seasoned arcade players
The Razer Atrox is the best arcade stick for Xbox One with state of the art buttons and remappable controls.
The fight stick is crafted to allow advanced modification – With internals and storage easily accessible at the touch of a button, the joystick, all 10 buttons and the top panel are fully interchangeable for full customizability.
A detachable USB cable, anti-slip bottom were a couple of the things that made the Atrox unique.
Pros:
Premium quality Sanwa Denshi™ components
10 highly responsive buttons
Easily accessible for further modding
Looks awesome
Excellent performance
Smooth opening and closing
Cons:
Lack of driver capabilities
High price
No headphone jack
If you are looking for the best budget arcade stick, then Qanba Dragon is definitely worth a look.
This controller sports a striking red-and-black design, complete with a big sturdy base, an LED lighting strip and a flip-up design that allows for easy modding and part replacement.
Qanba Dragon is compatible with PS3, PS4, and PC. It has headphone and microphone ports. For gamers that want all the features in less price, the Qanba Dragon is the best fight stick that money can buy.
Pros:
Awesome looks and feel
Full-sized JLF Sanwa joystick with chrome balltop
Highly responsive buttons
Strong, sturdy, and built like a tank
Cons:
The HORI Mini 4 is a compact and portable fightstick. It is compatible with the PlayStation 4 and PlayStation 3 only, but there are still fighting titles to choose from where you will be able to utilize the arcade stick.
This fight stick is made up of plastic and has rubberized feet to prevent it from moving. The buttons are flat and wide, which offer good responsiveness and the handle is quite comfortable.
Pros:
The small size makes it easy to carry everywhere
Comfortable to use
Good quality at less price
Cons:
Not a right fighting stick for competitive gamers
Only compatible with the PS 4 and PS 3
Next pick of the fighting game arcade stick is Mad Catz Street Fighter V. Everything from the plate, to the buttons, and the stick itself is expertly crafted.
Mad Catz Street Fighter V comes with a USB port so that it will work on every platform. The buttons are placed in a slight curving pattern that makes them easy to access, and there's also a touch pad so you can use gestures, presses, or swipes for certain options.
This fight stick is the perfect choice if you're into playing fighting games like Mortal Kombat, Street Fighter, Tekken, Guilty Gear and more.
Pros:
Premium components
Extremely accurate ball top lever stick
Compatible with most fighting games
Classic button layout
Easy modding
Does not wobble or move around
Cons:
Cable quality is not up to the mark
Expensive
Qanba Drone is a low-cost best fightstick for PC and PS3/PS4.It is a lightweight and portable arcade stick, which make it the ideal choice for players looking for decent performance at affordable prices.
If you don't want a bulky fight stick taking up precious space, the Drone is a nice option. Moreover, it uses both a Qanba stick and buttons to ensure high durability and responsive button presses.
Pros:
Fully functional
Cheap
Responsive stick
Supports modding
High-end performance
Cons:
Final Words
So these are the best fight sticks to choose from. Select the one stick that you like and play with it until you can experience every move in your favourite game.
Also, feel free to mention your favourite fight stick in the comment section below.