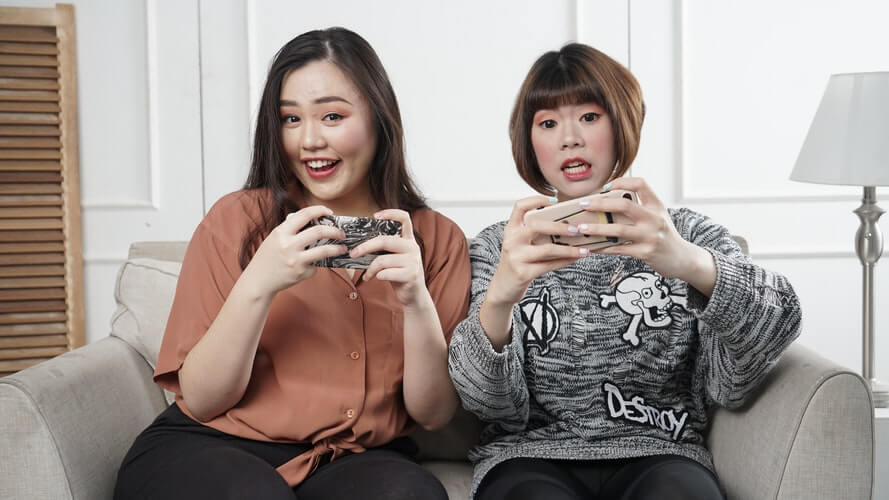 T
here is a constant rise in the media streaming industry. Thanks to live TV apps for Android and iOS to watch TV for free and without interruption. Most people love to watch a TV show or a movie through live streaming apps because these apps let you enjoy your favourite content without paying the television charges.
In this post, we come up with the best free live TV apps for smartphones.
Top Live TV Apps for Android & iOS
AT&T TV is a great app for watching sports, news, shows, events, and all other types of video content from your phone. Here you can enjoy thousands of on-demand titles – including hit movies and the most talked-about series.
This app comes with premium service but offers multiple plans to the users. The lowest plan has around 65 channels of live television, the higher plan gets up to over 140 channels, and the highest plan is pretty expensive, but the channel selection is excellent.
On this Live TV app, you can watch anything you want. You can find the content quickly on their dynamic and easy to use interface.
2 – Oreo TV
Oreo TV is another best free TV app for Android that offers a very clean and uncluttered app experience. It works on both platforms- desktop and smartphone. The content it provides is of high quality and available for free.
With this app, you can either watch your favourite show, program or movie live, or you can download it on your device and watch it later anytime you want.
The good part is that the app offers proper navigation and options to access the content without any login or subscription issues. Enjoy unlimited movies, series, and new releases with pure sound without any hassle.
3 – MobdroTV
MobdroTV is the best option if you are looking for Live TV apps with extraordinary features such as downloading Live TV Shows, the ability to watch movies online, and more.
It is one of the most popular third-party live tv streaming services with free unlimited content. MobdroTV is a one-stop destination for live TV categorized into genres: Movies, Entertainment, Sports, Music, Tech, Animals, gaming, anime, and spiritual.
The app lets users set sleep timers, cast the shows via Chromecast, watch Live TV Shows which a minute delay, and more.
Also Read: Mobdro Alternatives
4 – RedBox TV
RedBox TV  is probably one of the best and most popular Live TV apps for Android and iOS. It provides the users with the ability to stream live TV Shows, games, sports, and other categories of channels in various definitions (qualities) for entirely free.
The app has 1000+ live channels from different countries, including India, United Kingdom, United States, Pakistan, Spain, France, etc.
Also, it has built-in support for all the famous media players-MX Player, Web player, Lococast player, XYZ Player, Android player, Yes Player, XML player.
Moreover, the application has an incredible design with a pleasant user interface. You can use the app without joining it. Simply download the application, pick your preferred show and stream it.
5 – YouTube TV
YouTube TV is a great application to watch major broadcast and cable networks, including ABC, CBS, FOX, NBC, NFL Network, ESPN, HGTV, TNT and more, including some local sports & news channels.
You can access this live TV app on your smartphone, tablet, computer, smart TV, or game console, and on your big screen via Google Chromecast, Roku player & TV, and Apple TV.
Although it is a paid app, you can also try its free version. In order to watch Live TV channels, you need to buy the premium version.
6 – ThopTV
ThopTV is one of the best live tv apps for Android and iOS. It comes with a live tv feature and provides unlimited access to movies and television shows free of charge.
The app offers a large number of channels for free and premium. You can also access live stream for free without having any login account or subscription.
Using ThopTV, you can enjoy live sports, movies, entertainment, and more. The app hosts live tv channels from countries including the US, UK, India, France, Germany, Canada, the Middle East, and other European Countries.
7 – AOS TV
AOS TV is another great IPTV Android application that lets you watch free tv channels. The app is easy to use. Just search for your favourite channel you wish to watch. After that, you will see multiple links below the player.
The application streams content internationally, which means you get access to most of the content available as TV channels worldwide.
Using this app, you can stream channels among categories such as News, Entertainment, Movies, Cartoons, and so much more. Also, it streams live sports from across the globe.
8 – Swift Streamz
Swift Streamz is one of the popular names in the list of best free TV apps. It helps you watch live TV channels from various countries worldwide, including India, UK, the USA, Australia, Pakistan, Greece, France, Canada and other African, American, and Asian countries.
There are over 700 channels, and more channels get added daily. If your channel is not listed, then you can recommend them to add. Other advantages are multiple players supported, DLNA, free Live TV without any subscription fee, and Chrome cast support.
9 – JioTV
JioTV is one of the most downloaded and recommended live TV app on Android phones. The app offers 400+ channels, including 60+ HD channels spread across 10 genres and 15 languages.
JioTV app is completely free, but you will have to use their SIM cards because this app is exclusively for Jio SIM users. Once you have a Jio ID and password, you can watch your favourite channels without any hassle.
10 – SPB TV
Our last pick is SPB TV. This TV streaming app lets you watch international channels. It gives you access to over 100 live TV channels from all across the globe.
With the help of SPB TV, you can watch world news, sports, TV shows, movies, and more. The channels broadcast in 14 different languages, which help you to learn new languages. Also, the app offers high-quality content and the freedom to select when and where to watch it.
Final Words
Mentioned above are some best Live TV apps to stream live TV online over your Wi-Fi or cellular network so that it becomes easy for you to choose the right one for yourself. Also, note that some channels may not be working in your country. In that case, it's advisable to use a VPN service to be able to access these with a different IP address.