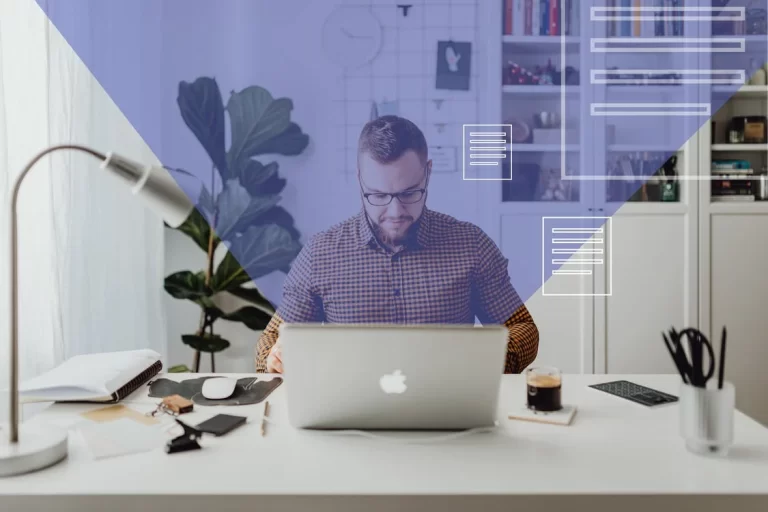 G
IFs have become popular among people who love to interact online. They can enhance websites, blogs, social media posts, etc.  GIFs can be created easily using online websites and even with applications. These websites also allow GIF overlay, which means you can add an overlay such as an image, a watermark, or even a GIF to the original GIF.
In this post, we are going to share with you the list of GIF overlay websites that are basically the online GIF maker or editors. These websites allow you to create or upload your GIF file and then add another image to the GIF and save the output.
So here is the list.
Related Posts:
Best GIF Overlay Websites To Add Images On GIFs
1 – Photopea
Photopea is a great tool that helps you add images to gifs. It supports a wide range of files, ranging from classic images files like JPG, PNG, GIF, SVG, DDS, TIFF, to camera raw, PSD, AI, XD, SKETCH, PDF, XCF.
With this online tool, you can add one or multiple images and watermarks to a GIF. Photopea is easy to use and understand. You just need to upload your GIF and then the editor will automatically create a folder in which the original GIF is split into multiple image layers.
After that, you can add a Watermark/Image as an Overlay to the GIF. It also allows you to scale your image/watermark on the GIF. The opacity and blending mode can also be adjusted using this tool.
In addition, you can adjust the GIF's quality, speed, even reverse frames or create boomerang for Instagram. Once done, export the file as GIF to save it to your local storage.
2 – Canva
Canva is another best tool for GIF Overlay that allows you to do adding an image, watermark, and even a GIF over another GIF. Here you can find a vast collection of GIFs that can be used for editing.
The website lets you design a GIF from scratch or explore Canva's extensive library of pre-made templates. You can choose your favorite themes, colors, and styles that suit your design. The GIF maker can also create a GIF from a video. Upload the clip, trim, and customize. It supports multiple image overlays into a GIF. Also, you can overlay a GIF over another GIF.
Canva offers you lots of filters and customizing options, making your graphics more appealing and interesting. Once done, you can preview your creation and export it as a GIF.
3 – Kapwing
Kapwing is one of the best websites for gif overlay. The website offers various tools to edit GIFs, images, and videos. Using this website, you can add filters, reverse, rotate, trim, add text to the animated GIF, etc.
You can just start by uploading a video, GIF, or photo from your computer or phone, or paste the link to a file you found on any website including YouTube, Instagram, TikTok, Facebook, etc. The tool provides flexibility to overlay, merge or combine images with GIFs.
In addition, Kapwing has smooth integration with GIPHY's GIF inventory, making it easier for you to find suitable GIFs. It also supports a large library of text animations and special effects that you can apply to your GIF. Plus, you can remove the background of a video and then export it as a GIF file and download it to your device or share it directly to your social networking sites.
4 – EZGIF
EZGIF is another good web-based tool that helps you add images to gif. It allows you to add a PNG, GIF or JPG file overlay a GIF. The website produces GIFs that are of high quality and free of watermarks or attribution.
To make a GIF, you can upload a sequence of GIF, JPG, PNG, BMP, TIFF, HEIC, AVIF, and other types of images. It can also be used to edit, shorten, or merge together existing GIFs.
Besides, the tool allows you to adjust the animation speed and frame order, resizing, optimizing, and setting a delay timer, etc.
EZGIF offers access to a range of features required to make the coolest GIF.
5 – Imgflip
Imgflip is a simple online tool that offers a GIF overlay feature. After an image overlay is added, you can easily scale it or place it wherever you want on the GIF.
The service allows users to make high-quality animated GIFs for your business from video files, YouTube, images, or other video websites. Imgflip is easy to use and has powerful customizable options. There you will find dozens of funny stickers to overlay on a GIF. In addition, you can customize the animation time and rearrange the photos with this tool.
The free Imgflip comes with a tiny watermark on the left bottom corner of the GIF. Watermarks can be disabled completely by upgrading to a Pro account.
6 – Gifntext
Gifntext is a powerful online gif editor that you can use for editing GIF files and overlaying images on GIFs. The website allows users to add moving text and moving images over a gif.
You can easily customize the text color and size on the GIF, and add captions or subtitles to a gif. In addition to this, the tool lets you resize the image as per your requirement.
Other features include cropping, reversing, editing, trimming speeding up, and slowing down a gif.
7 – Online UniConverter
Online UniConverter is another best gif overlay website that allows its users to create a GIF from images online and for free. You can add text or still image to GIF as a watermark to make your GIF more attractive.
The program comes with various customizing options like you can customize GIF output with frame rate, resolution, size, and many others.
It supports various image formats including JPG, JPEG, PNG, BMP, and videos.
Final Words
We hope this list of GIF overlay websites can help you add images to gif easily and quickly. All you have to do is upload your GIF and the picture you would like to overlay to GIF, and these online services will do the job within seconds.