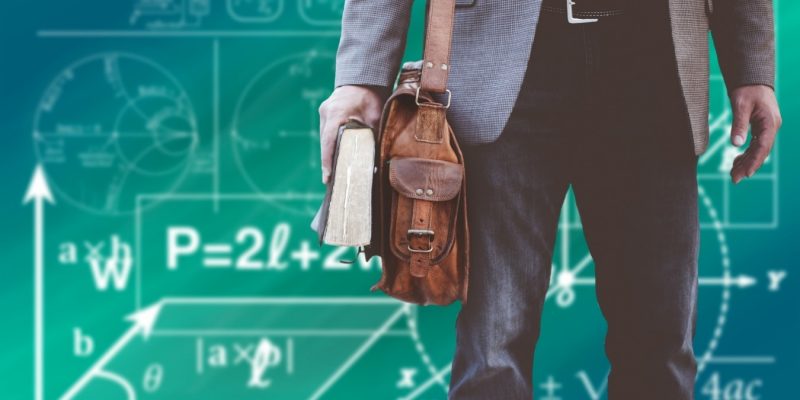 W
hy are you looking for Rate my Teacher websites? Because you don't want to regret after joining the class on a very first day. You want to know about the teacher or professor, their teaching ways, how he/she teaches, etc.
Nowadays, everything is available online, even the teacher's reviews by the students who studied under their guidance. So isn't it cool to know more about the teachers before opting-in? There are great online resources to rate and review teachers/professors. Based on those reviews, you can take the next step.
Today we are talking about the Rate my Teacher websites which are reliable to an extent. These sites allow students to rate their professors based on different categories and give out comments on them to help other students to decide whether the professors are fit for them or not.
The rate my teachers sites help you prepare better, know what to expect from your professor or switch to some other teacher if they are not good enough. You don't need to wait to attend a class with them to judge their teaching skills. Just pick any of the given websites to rate professor or teacher and gather all the information online in very less time.
Best Rate My Teacher Websites
Rate My Professors is the first name in the list of best "Rate my Teachers" website. This popular and widely use platform allows students to publish reviews of professors they've had, enabling other students to see how positive or negative their experience was.
On the website, students rate the professor's overall quality and level of difficulty on a 1 to 5 scale, along with an overall rating that ranges from poor, average, good, and awesome.
The ratings cover more than 7,500 schools from across the United States, Canada, England, Scotland, and Wales. This site is the largest online destination for professor ratings and includes 1.7 million professors and more than 19 million ratings.
A student who is currently taking the class of a particular professor can post the rating and review of that professor if it is listed already on the site, else he/she can also create a listing for any individual who is not listed yet.
And students looking for reviews can search with the name of a professor by entering its name. You will get all the ratings and reviews about that teacher. The website allows you to see the overall quality, whether students would take a class from them again, the level of difficulty in their teaching session.
The rater student can also share other information like grades, if the class was taken for credit, or if attendance is mandatory, etc.
The website Rate My Professors is worth visiting because it doesn't take much time to find someone on this website because you can easily search for him/her by the name, school name, or other educational institute's name in less amount of time.
Rate My Teachers is probably the best website you can find on the internet. It offers almost the same features as other teacher rating websites. However, the user interface is better than others on the list. The website has some specific schools only in some particular countries like Australia, Canada, Ireland, New Zealand, UK, and the USA.
This review site is used to rate college professors, K-12 teachers, and schools. The students rate the teachers on a scale of one to five in various categories like empathy, respect, homework, effective, integrity, and determination.
You can search for your teacher review by its name or search for your school for the full list of teachers. Once you find a particular teacher, you can rate him/her on the page, or read their reviews published by other students.
You can add your school to the database if you cannot find it. To rate a teacher, visit the website, create an account, find the school, get the teacher, and rate him/her whatever you want.
Uloop calls itself a 'student-powered marketplace' and is an online destination for students where they can buy, sell, connect, and share resources to help themselves and each other out.
On the website, the students from more than 4000 colleges and universities across the United States rate their teachers in order to help fellow students avoid bad teachers.
Here students rate teachers based on Easiness, Helpfulness, and Clarity. Teacher ratings also include comments written by students, which will give you an excellent overview of what the professor is like. It will help you in making a fast decision.
Uloop provides you with an easy way to browse the professor ratings or enter your own ratings.
In addition to teacher's ratings, the website covers things like campus jobs, housing, help with finding roommates, a textbook exchange, student loan help, and much more.
Final Words
It's very difficult to take a class from an instructor who you've never met before. Obviously, you don't want to score bad marks, and if you are taking classes from somewhere, then you shouldn't compromise at any cost.
To help you or to let you help others, there are numerous Rate My Teacher websites available online. You only need to visit these websites and search for your teacher reviews and ratings. The information will help you in making the right decision, whether you would join that particular teacher class or not, how is their behavior with students, their teaching methods, and much more.
Other students who want to share their opinions or teaching experience with their teacher can write a review and provide ratings to help other students.
Don't forget to share your views on these Rate my Teachers sites. Keep reading. Keep sharing.