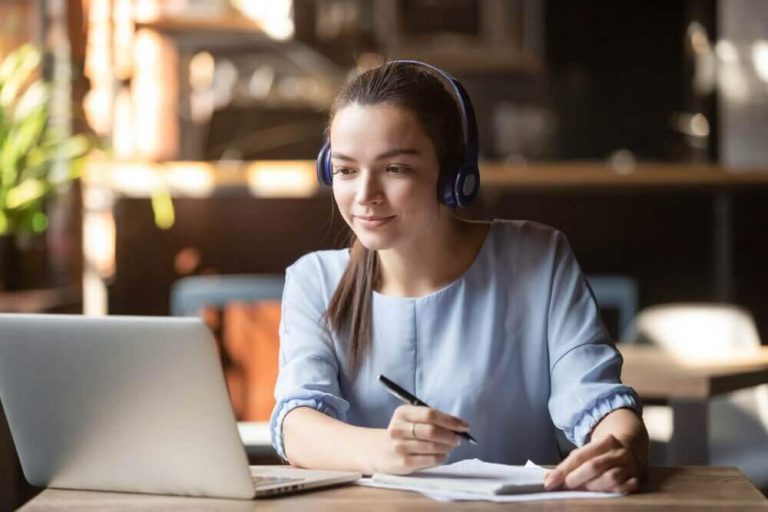 H
ow many languages do you speak or understand? Hardly two or three. Am I correct? But wait. You can be pro in many languages if you try the best language learning apps.
Language apps are easily available on your smartphones, and it will take seconds to start learning. The good thing is you can begin your learning sessions anytime, anywhere.
These language learning apps provide new words, phrases and concepts with interactive lessons. Some apps use quizzes, visual aids, learning games so user can track their learning and compete with themselves.
Here we present the list of best language learning apps for iOS and Android users. These are the most recommended apps for your language learning requirements.
Related Posts:
Best Language Learning Apps
Memrise is a popular language-learning app available online and on mobile. It offers a large variety of languages you can learn. The app will help you memorize, learn, and retain vocabulary.
Memrise is a flash card app with a lot of free content. You will find material in a huge number of languages, and a bunch of non-language-related content such as geography quizzes, trivia, and Harry Potter spells. The app comes with downloadable lessons for offline use.
Also, there are memes that help users remember the vocabulary. The community creates these memes, and everyone can add their own!
With this app, you can learn Mexican Spanish, Spanish, French, German, Japanese (Kanji), Italian, Korean, Chinese, Portuguese, Russian, Arabic, Dutch, Swedish, Norwegian, Polish, Turkish, Danish or even English.
Memrise is full of content and useful to build a basic vocabulary foundation in a new language.
Another name that comes on our list of best language learning apps is LinguaLift. The app will help you learn Japanese, Russian, and Hebrew with French and Mandarin on the way.
In addition to this, you can learn grammar, vocabulary, and kanji recognition. The user interface is clean, so it's easy to navigate through the course without wasting a second.
LinguaLif helps you every step of the way. It shows the most effective study routines, telling you other resources that you can use, material that you need to cover, and what stage in your language learning to use each resource. You just need to follow the guide.
It's a complete language program with the guidance of a tutor means you will get extra help from the professional teachers whenever you find difficulty. The tutors answer your queries. They can help with grammar, suggest extra resources, and will assign and correct homework for those interested.
The list of language learning apps will be incomplete if we forget to mention the most popular Babbel app. It teaches the languages including German, Spanish, French, Portuguese, Italian, Swedish, Turkish, Dutch, Polish, Norwegian, Indonesian, Russian, Danish and English.
The app lets you spell words and use them in sentences, filling in the gaps in a conversation to help quickly build conversation skills.
It's a subscription-based app that allows you to learn 14 languages offered on their platform. The format of the app is curriculum-based with pre-recorded content, and there is no live lessons experiences or interactions with native speakers for conversation improvement.
Another free app to help with learning a new language, Duolingo offers a wide selection of languages to choose from.
The app has 11 completed language courses for English speakers, French for Portuguese speakers, English for Czech speakers, and so on.
This straightforward and easy to use language app lets you set up a profile, choose your target language, and set your weekly goals. With Duolingo, you need to complete the different modules, with new modules becoming active only once you've completed the previous one. You can keep going deeper into the levels, and the content is supposed to get harder.
All of the language learning features are included in the free version of the app. The main extra features of Duolingo premium version are an ad-free learning environment and the ability to download lessons for offline learning.
Busuu enhances your speaking skills by helping you to practice the language out loud with its speech recognition tool. The app offers vocabulary and grammar practice through short, self-paced study exercises.
Busuu comes with an offline mode, so you can practice even when you are not connected to the internet.
There are 12 languages supported on the platform. Also, a social feature allows users to give and receive writing and pronunciation feedback and add each other as friends.
Their free product is a digital flashcard that you can use to memorize new vocabulary words. If you want the actual lessons for the different languages, you'll have to upgrade to a paid subscription.
Drops is one of the best language learning apps that require no reading, no typing. Just five minutes a day, and you get to learn one of 36 languages, including French, Spanish, Korean, Arabic, Moari, Icelandic, Samoan and more.
Drops is a swipe-based game. A word appears, with its meaning, and an associated image. This language learning app focusing on short and engaging games to help create a daily routine in your learning journey.
The Premium version of the app allows an unlimited time of the study. There will be no ads, and you can use Drops on all your devices, as well as access to all of the Drops companion apps and more.
Mango is another language learning app that works in 70 languages. The app helps learners gain practical conversational skills through different methodologies so they can rapidly interact in a foreign tongue.
There are also speciality language courses that focus on particular fields of work, such as Business Spanish, Medical Spanish and Legal Spanish.
Mango Languages has high-quality lessons from beginner to intermediate level in various languages. With Mango app, you can learn a new language on the go with hands-free features and offline accessibility. In addition to this, you'll learn vocabulary, pronunciation, grammar, and culture through interactive words and phrases, pronunciation pointers, and cultural insights.
With this app, you can talk with a speaker of your target language. Tandem allows you to chat with native speakers and makes learning a new language as easy as making new friends. The native speakers could be a tutor, friend, or language exchange partner.
Tandem is a popular language exchange app, with over one million active users. The interface is easy to use and attractive. Its built-in language tools, social chat feature and a strong focus on language learning make it stand out of the crowd.
There is a community where you can search for language partners. It allows you to find out which users are native speakers of the language you're learning and are learning your native language.
Final Words
Start learning new languages using these best language learning apps. Let us know which app you are going to try to enhance your conversation skills in multiple languages.