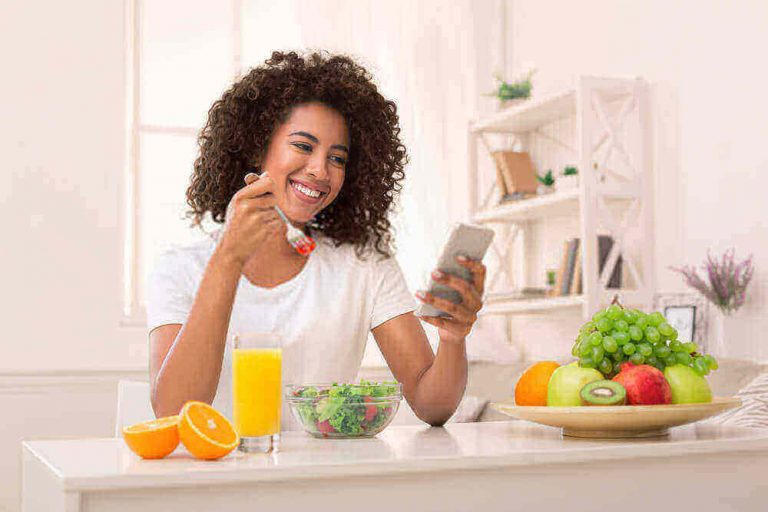 T
here's a massive list of people who want to lose weight, but at the same time, they also know how painful and frustrating it is. If you are one of those people, there are some best weight loss apps to assist you in tracking your activity and other health-related aspects of losing weight.
Regular exercising, an effective diet, and watching your caloric intake are the best methods for weight loss. It is right that a phone can't do those things for you, but there are weight loss apps to help you keep track of all of that stuff.
So without wasting any time, download any of the below-mentioned weight loss tracker and turn your smartphone into your personal trainer.
Best Weight Loss Apps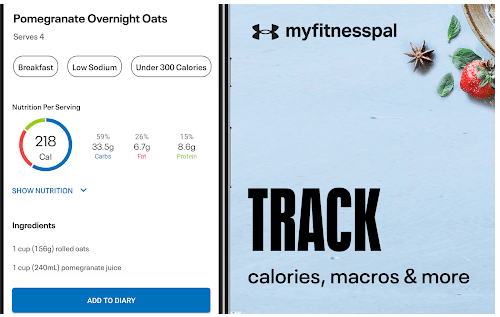 MyFitnessPal is one of the best fitness trackers. It allows you to log what you eat throughout the day from a nutrition database of over 11 million different foods, including many restaurant foods that aren't always easy to track.
In the beginning, you'll need to provide some information about yourself, including your birth date, weight, height, and target weight, and how much you want to lose each week.
This calorie counting app logs your physical activity: keep track of your diet, check out what you're eating, and log all of your workouts in a single place. In addition to this, it includes over 350 exercises that you can do easily with tutorials on how to do them.
The app generates few reports for users, including a pie chart that gives you an overview of your total fat, carbohydrate, and protein consumption.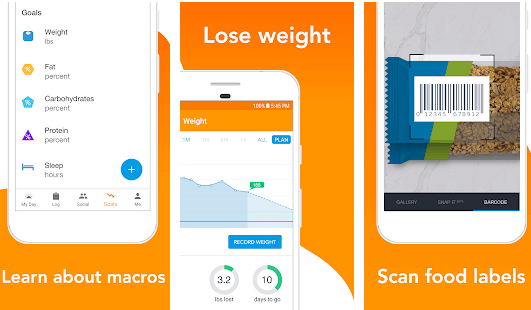 There are many free weight loss apps available in the market but Lose It! is famous for obvious reasons. This user-friendly app focused on calorie counting and weight tracking.
You only need to input your goal and track your food and exercise, as well as your progress toward that goal. The app also provides you some better food alternatives that are healthier and good for your body.
With this weight loss app, you can easily log your food intake, which pulls from a wide database of over 33 million foods, restaurant items, and brands. There's a users community too where you can participate in challenges with other users and share information or ask questions in a forum.
It also lets you connect to other fitness apps for comprehensive metrics. You can upgrade to premium to get access to additional features such as a meal planning tool, water tracking, macronutrient analysis, etc.
WW, formerly called Weight Watchers, is one of the best weight loss apps that teach healthy eating habits. Like other apps, it will also track your food, activity, and personalized goals.
Their huge database includes 42,000+ foods and dishes from 70 restaurants, which means you can track your meals in a second. The app also has a barcode scanner for finding the SmartPoints values of foods at home or in the supermarket.
Once you've scanned a product's barcode, you can track it through the My Day dashboard, where you can also track your diet and exercise. The points system includes ZeroPoint foods like lean proteins, vegetables, and fruits. You can also sync the app to any smartwatches or devices to convert daily steps into points.
Other than that, it offers an activity tracker, weekly workshops, social networking, a reward system, and 24/7 live coaching to the user.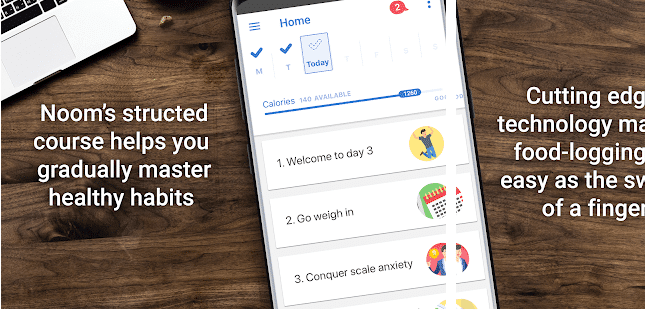 Here comes another weight loss tracker that helps users lose weight by making sustainable lifestyle changes.
Noom lets you enter your goals and weight, and it sets you up with a plan based around the caloric intake. The app tracks the foods you eat by searching a database or scanning barcodes. It allows you to log exercise, weight, blood pressure, and blood sugar.
Noom offers personalized health coaching during working hours and provides users motivational reading and quizzes. It also provides support through community groups and live chats. Not only this, but the app also rewards you for eating wholesome, nutrient-dense foods through its color-coded system.
FatSecret is a good weight loss app for keeping a food journal, monitor your weight, and chat with other dieters who have similar goals. It has a dietary diary to record the food that you eat and the calories that you burn.
Like many other apps on the list, FatSecret comes with a barcode scanner, a weight tracker, a diet calendar (to visualize when you eat and burn the most calories), and a reference guide to find foods and restaurants to see the nutritional value of their food.
You can record information about your weight loss journey and share your food, exercise, and weight data with your preferred healthcare providers.
Aaptiv is one of the best weight loss apps out there that lets you choose a workout based on duration, trainer, or music. It provides fitness classes for all levels, including running, yoga, rowing, strength training, and more. New workouts are added daily to help users.
The feeling of listening audio-based instruction from the personal trainer – as well as some inspirational music playing in the background is quite good. Aaptiv claims to give you a perfect workout that is created by certified personal trainers. There's also an inspiring and supportive community group that helps you stay motivated.
The app provides some food recommendations and recipes to the users.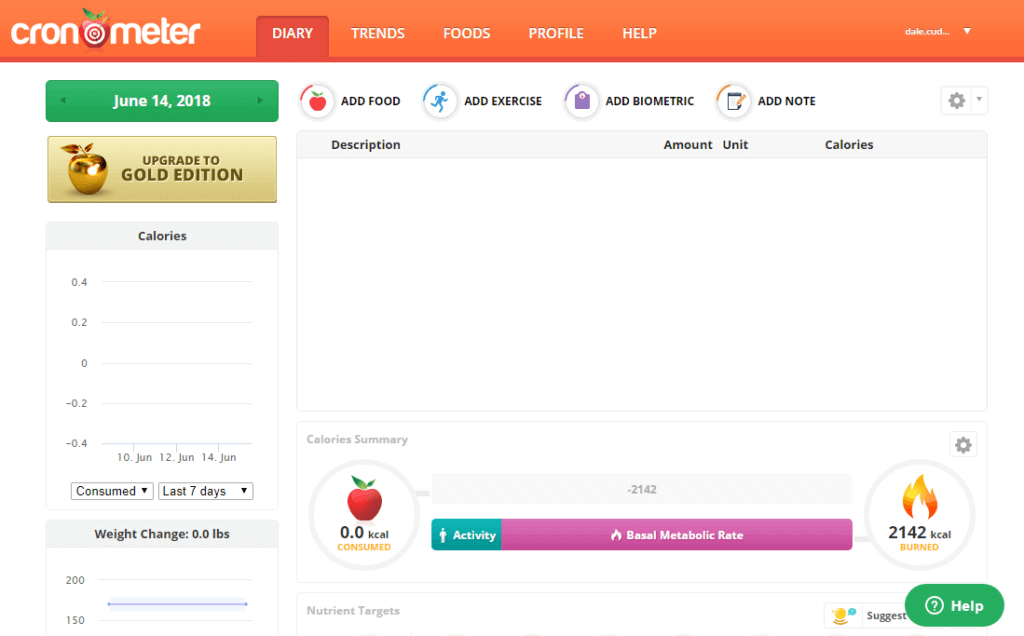 Cronometer is one of the free weight loss apps for counting calories and tracking your diet and health metrics. Well, to unlock all of its features, you'll need to upgrade to Gold.
The dashboard is clean, and there are only a few actions you can take, all of which are at the top of your screen. You can record the food you eat using the barcode scanner. The smart search box shows you your most popular foods as default as it has the database of over 300,000 foods. It pulls food data from multiple major food databases: NCCDB, USDA, ESHA, CRDB.
The Trends feature displays your progress toward your weight goals over a specific time range. Also, there's a Snapshots section, where you can upload photos of your body to compare throughout your weight loss journey.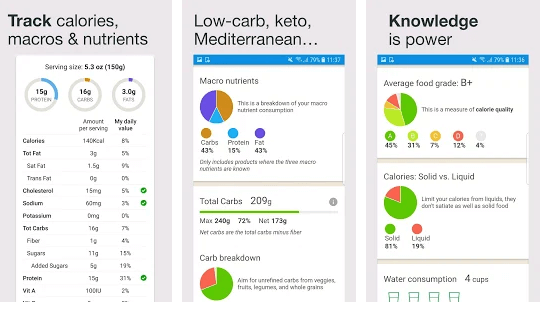 Fooducate is another option to track your dietary habits. It's a "nutrition scanner" app that lets you scan a food's barcode and receive detailed information on it, including nutrition facts and ingredients. Using this app, you scan over 250,000 product barcodes.
The nutrition scanner also notifies you of unhealthy ingredients that are hidden in products. Not only this, but the app also provides its users with a list of healthier alternatives to purchase.
Fooducate allows you to count calories, track diet trends, and steer you to better weight management. First of all, you need to enter your basic bio metrics: height, age, sex, current weight, and goal weight. Using these information, it calculates a target of daily calories for you to aim for.
Several premium subscription options provide additional features which are not present in the free version. With the Pro version, you can log more specific metrics like body measurements, blood pressure, and others. Also, it will give you insight into your intake of protein, carbs, fibre, vitamins, etc.
Final Words
So these are some of the best weight loss apps that monitor your weight, food intake, and exercise habits. These apps will help you to make healthy choices when grocery shopping or eating out. The point system, community support, etc keep you motivated.
Try any of these weight loss tracker apps and do tell us which one worked for you.