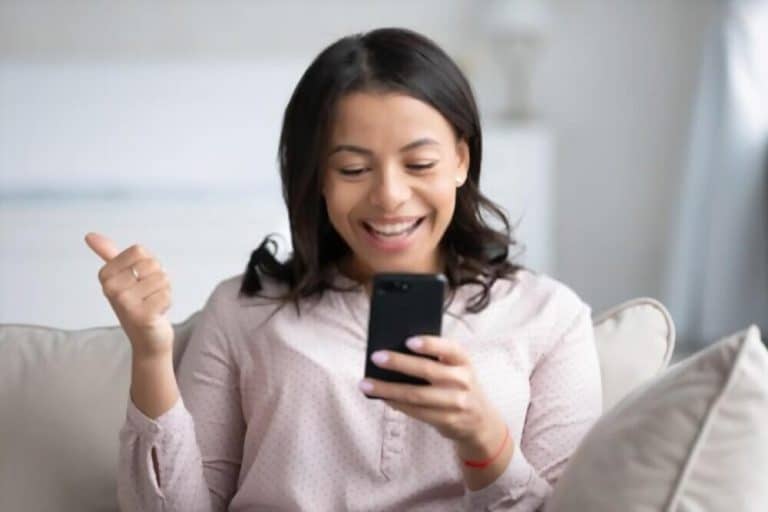 I
f you are looking for apps like OfferUp, this is the right place for you. OfferUp is undoubtedly one of the popular apps to sell or buy goods online. It has a great number of users who search for local sellers and contact them directly to negotiate the price.
Offer up app is basically used for posting classified ads online for free. After that, people can search or explore the ads and find something they want or need for cheap. The app lets you sell or buy different items of your requirements by simply posting an online ad at cost-free. The different product categories included are – Books, Antiques, Beauty care, Baby products, fashion, furniture, craft, etc.
OfferUp is available over Android and iOS. Well, there are many other sites like OfferUp that you can use to sell your goods. Some of them are shared below:
Similar Posts:
Best Apps like OfferUp
SocialSell is one of the very similar apps like Offerup. It's a good place to post ads for buying and selling items with a bit of social networking. It is a free app. You only need to signup or login to use it.
Coming to the user interface, which is very simple, and allows users to post a classified ad within a few seconds.  With this app, you can leave comments, follow favourite sellers, and send private messages for easier communication.
The app will let you find some great deals, hard-to-find items, and even sell some stuff of your own in the process.
Close5 is the best Offer up alternative you can find on this list. The app is for both Android and iOS users. The users must have their account to buy or sell their products.
The user interface is also very good that lets users post classifieds in a short duration. One can also be able to view the ads without taking much time. If you have any doubt, you can call their customer service, which is very active and supportive. They will clear out all your queries.
The app is much faster and convenient. Post any item that you want to sell, by uploading images directly through your phone, or browse through the many listings available for purchase in your area in no time.
Another name in the list of best websites like offer up is Oodle. It has a wide array of categories including Pets, Tickets, Vehicles, Merchandise, Electronics, Rentals, Real Estate, Personal Ads and others.
The app lists products from sites like eBay, cars.com, boattrader.com, forrent.com and others. This ensures that the visitors get more diversified search results. You will find ads based on your location as Oodle immediately grabs your location to show you available listings in your area.
You can also link your account with Facebook. It allows sellers to advertise listings via Facebook as well, which means there's a higher chance of your products getting discovered by more people.
4 – Recycler
Recycler lets you put up ads for almost anything you can imagine. It shows your ad indefinitely and with no expiration date. There are thousands of ads browsed throughout on this website daily.
The app with easy to use interface makes it easier to navigate the listings and lets you contact sellers directly from the app instead of going to the website.
The main categories include vehicles, pets, housing, furniture, clothes, and other used household items.
Letgo is another Offerup alternative which was founded by the former CEO of OLX, Alec Oxenford, in January 2015.
The app auto-fills your ads, so you get them posted quickly. It scans the image you include and then fills in the information for you. You can list items such as cars, furniture, and books. Also, you can post about the jobs you need done or services you can provide.
Letgo is a free app. You can set up your account by providing your email address or signing in with Facebook or Google. Also, to optimize safety, you can check users' profiles to see if they're verified and if they have positive reviews before moving forward with a sale.
OLX has a maximum number of sellers and buyers from all over the world. The app allows users to buy from, sell to and chat with others for the deal. Here you will find interesting items cheaper than in the store. The seller can post an ad for free. It also supports anonymous posting, means you can post without creating an account.
OLX lets you sell based on geographical locations and makes geo-searching easier. Some of the categories are Cars, Electronics and appliances, Furniture, Jobs, Mobiles, Bikes, Books, sports and hobbies, Fashion, Pets and many more.
In short, OLX is a great marketplace to check whenever you're looking for something in your area.
Bookoo is a free online classified app for buying and selling items. One of the similar apps like OfferUp, Bookoo categorizes item for buying and selling as Automobiles, Pets, Real estate, Items for sales, Rentals, Sports and recreation, Community, Jobs and many more.
It's an app for selling all kinds of items to people in your community. In addition to this, Bookoo offers more information about sellers, letting them upload a bio and telling others what they tend to sell, so buyers can get a better idea of who they're dealing with.
Poshmark is one of the best apps to sell your old clothes. Whether it be women's, men's or kids' fashion, shoes or accessories, Poshmark allows you to post the item for free in its website.
Listings take a few seconds to set up. Take a few photos of the item, fill in the description, and set the price. Well, it's not a local app so you can reach more people, but you'll need to ship your items to buyers. Also, buyers will get a full refund if the item they purchased doesn't match the listing.
Sellers are provided with a prepaid shipping label at no additional cost, rolled into the price paid by the buyer. Poshmark takes a fee of $2.95 when you make a sale under $15. For any sales over $15, you keep 80% of the profit and Poshmark takes 20%.
Final Words
So these are some of the best apps like OfferUp. These buying and selling apps serve you with better features and facilities. Sell your stuff and earn cash fast.
Hope this article was helpful for you. If you have any doubt regarding this article or you want to add some more sites like Offerup, then let us know in the comments section.