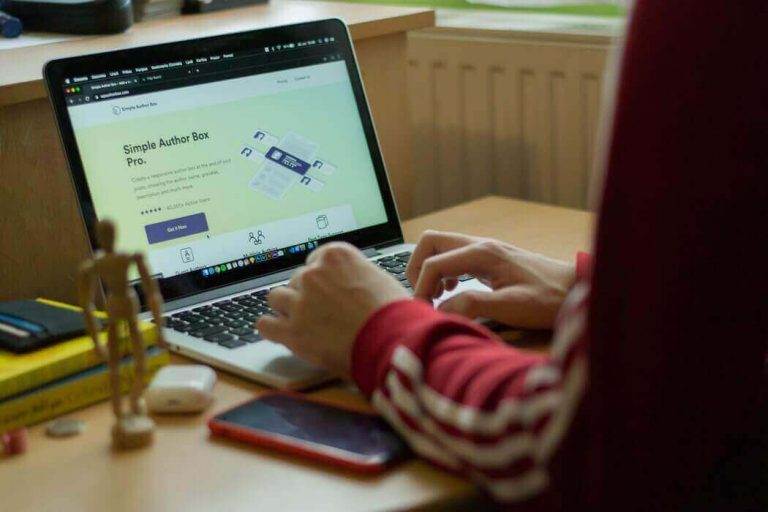 T
oday we will know about Plex plugins that are worth using as they play a significant role in providing advanced features to Plex users.
Plex is a popular media server that lets you organize your content into an easy, attractive library that's accessible from anywhere on the web. It comes with a sleek user interface and can manage and play extensive libraries of movies, TV shows, and music.
Plex plugins expand the functionality and provide flexibility and enhanced controls to improve performance and user experience. Well, due to some recent changes within the Plex framework, Plex no longer offers plugin support. You don't need to worry about it because here third-party plugins come into play. These plugins work more efficiently than inbuilt plugins.
Here are the best Plex add-ons you should install to enhance your streaming experience.
Best Plex Plugins You Should Install Now
If you share the Plex server with multiple people, the Tautulli Plex plugin is an essential add-on. It provides statistics about your Plex server. The users get stats such as what programs have been watched, who watched them, and when and where they were watched.  It lets you track every user on your network. This plugin shows the data in an organized manner, using graphs and tables.
In addition to statistics tracking, Tautuli also provides the option to view and delete synced content from your server, view detailed information on your media, monitor current activity on the server, and create and trigger custom scripts.          
2 – WebTools
WebTools is one of the most commonly used Plex plugins that features the Unsupported App Store that offers access to a host of user-generated content and unofficial Plex channels. It lets you download any kind of unofficial add-ons for your plex server.
Besides, it is a collection of several utilities to help you manage your Plex server in a better manner.
WebTools also lets you discover media files on your hard drive that haven't synced to your Plex server.
3 – Plex Export
Plex Export lets you share content on your Plex media server without giving access to your server. It is the best add-on that creates an interactive HTML page for others to browse. That HTML page can be shared with anyone without sharing access to your Plex server.
Moreover, it lets you filter content by genres, actors, etc., and get details on an episode by clicking on the thumbnails.
This Plex plugin requires PHP installed on the system running your Plex server to function.
4 – Ombi
Ombi is another one of the best Plex addons that let other users upload or download content to your Plex server.
The process of using Ombi is straightforward. Users can request a download via the available portal. And once the video is uploaded, the user will be notified automatically.
Ombi plugin works great when you get many upload or download requests.  From users requesting your content to users reporting issues, Ombi never fails to disappoint its users.
5 – Kitana
Kitana Plex plugin was created after Plex decided to remove plugins from both Media Player and Server applications. It has a web-based interface that lets users manage, install, and delete plugins for Plex.
This plugin is updated regularly. Moreover, it helps to automate the sideloading process by authenticating against Plex.TV and connecting to your Plex Media Server.
6 – Sub-Zero
Sub-Zero is one of the best plex plugins for subtitles. This plugin helps create subtitles for any show or film. You can watch movies in any foreign language you want without any hassle.
No doubt that there's an inbuilt subtitle manager in Plex, which certainly lacks new features and updates. SubZero, on the other hand, gathers subtitles from the top 9 sources(with their APIs) such as OpenSubtitles, Addic7ed, SubScene, Podnapisi.NET, and others for providing the best matching subtitles for the TV shows, movies you are watching.
7 – FilmOn
FilmOn is very popular because of the availability of SD and HD channels in every category and genre, such as sports, humor, horror, comedy, etc. Using it, you can stream sports, satire, movies, etc., to your Plex. It lets you watch the UK, European TV Networks for free from anywhere around the world.
It offers access to every global content as it has no demographic restrictions. Also, if you want to see American channels in India, FilmOn is a great choice.
Remember you will have to pay for the paid content, and it also includes a pay-per-view service.
8 – Trakt
Another useful Plex plugin is Trakt, which is a must-have for Plex servers. It is known for its immense synching capabilities. Users can sync information from Netflix, Hulu, and many other platforms. Also, it provides a rating system, as well as your viewing history and playback progress.
Every user of your Plex server is allowed to set up their own profile to track their watch history. Using watch history, Trakt makes recommendations on what to watch next and even tells you where to find this content.
The paid version of this plugin removes ads, allows advanced filtering, and many other features.
9 – IceFilms
IceFilms is known for its vast movie collection that offers its users access to thousands of movies worldwide. It redirects the shows to your plex servers from the Roku TV.
With the IceFilms channel available on your Plex server, you should have no problems in streaming videos based on their release-dates, alphabetically, and most-popular information.
Above all, they update their content every now and then, so you can access numerous kinds of hits.
Final Words
So, above was the list of best Plex plugins out there to install. We hope they have amazed you with their features. Try them out and let us know which plugin you liked the most in the comments section below.