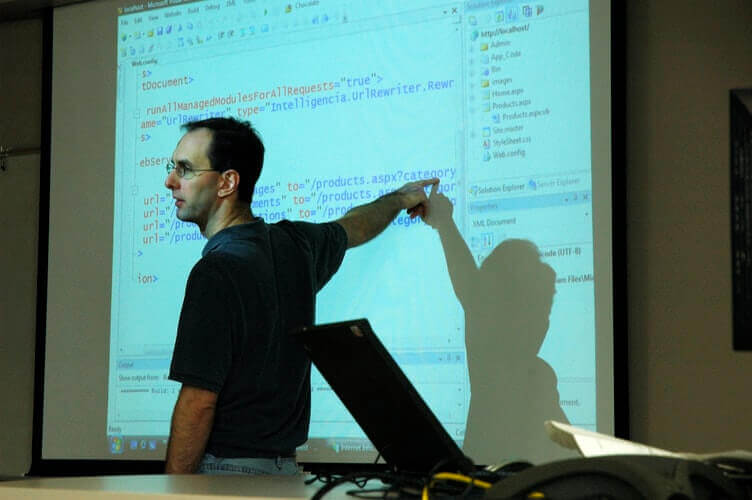 W
ith this post, you will be able to open .aspx file in your system. ASPX is the source file of ASP.NET, and it is an internet media type text/HTML document, introduced and developed by Microsoft.
If you are not able to open the .aspx file, you can convert aspx to pdf. The .aspx extension file can be easily read in PDF format, and that's the reason why ASPX extension files are converted into PDF. You'll find many sites on the internet where you can convert an aspx for free. Besides these online converters, you will also find some sites offering offline converters.
So if you have tried to open .aspx file in Windows and got the message "Windows Can't Open This File, " here we have solution for you. We will show you how to open aspx file without any trouble.
Keep reading.
Related Posts:
Simple Ways to Open .ASPX File
Method 1: Rename the ASPX file
This method is very easy to perform as you don't need any third-party software to convert .aspx file. You only need to rename the extension of the file from .aspx to .pdf. Now, follow the steps below to do it:
First of all, make sure that your computer settings are set up in such a way that you can view the extension of any file on your PC.
To do it, open the Run dialog box by pressing Windows key + R.
Then, type "control folders" in the Run box.
Click OK button. A dialog box will appear.
Uncheck the box next to Hide extensions for known file types.
Click on Apply and then OK button to save changes.
Now you are able to see the extensions for all the files, right-click on your .aspx extension file that you want to rename.
Select Rename from the list of options.
Change the extension from .aspx to .pdf.
A warning will appear while changing the extension of the file. Click on Yes to proceed.
Congratulations, your file extension will change to .pdf and you will be able to read the document without any issue.
Method 2: Convert the file into PDF file
With the help of browsers like Google Chrome, Firefox, etc. you can view & open .aspx file on your computers by converting them into PDF file.
To view the file on the web browser, follow the steps below:
Right-click on the file that has .aspx extension.
Click on Open with.
Under Open with context menu select Google Chrome.
Note: If you are not able to see the Google Chrome option then click on "Choose another app" and select the Google Chrome application.
Now your file can be easily opened locally in the browser. Similarly, you can choose any browser like Firefox, Microsoft Edge, etc.
Now if you have a question about how to open aspx file with a single click on your PC, then you need to first convert it into pdf format and after that, you can easily view the contents.
Here's what you need to do:
First of all, open aspx file in the Chrome browser.
After that, press the Ctrl + P key to open the Print page pop-up window.
Now from the Destination drop-down select Save as PDF.
Then click on the Save button to convert the aspx file into a pdf file.
And finally, your aspx file will convert into a pdf file that you can easily view on your computer.
In addition, there are many online converters available with the help of which you will get a downloadable pdf file. You just need to upload your aspx file and then click on the Convert to PDF button. Once your file is converted into PDF, you will see a download button. Click on it to download PDF file on your PC.
Final Words
We hope the above methods help you to open .aspx file without any hassle. You just need to convert ASPX to PDF and you can view the content in no time. In case you have any queries regarding this guide, let us know in the comment section below.