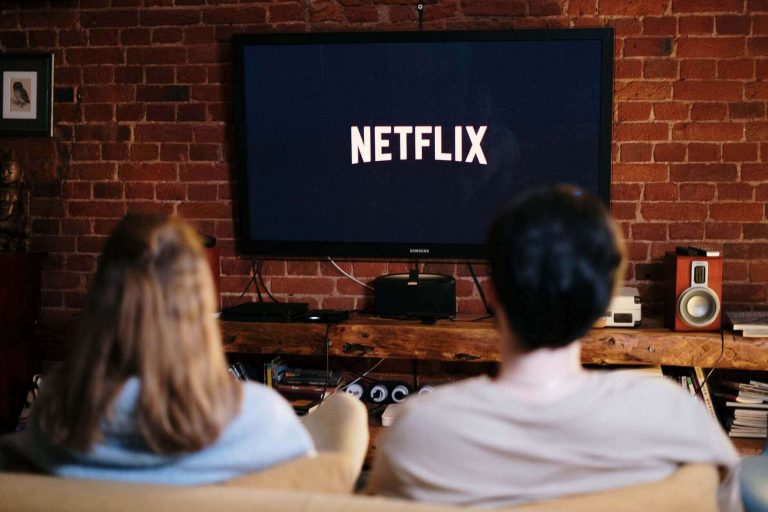 N
etflix offers an amazing way to watch the latest movies.  But meantime there's an error code: m7361-1253 that annoys its users a lot.
Fortunately, the problem has a few easy fixes which I'm going to explain below. Keep on reading.
What is Netflix?
Netflix is the world's top media streaming service, operating in nearly every country in the world. It lets you watch a vast library of movies and TV shows for a single monthly price.
Netflix was initillay built as a subscription-based DVD service that would mail DVDs straight to your home. But in 2007, it debuted its streaming service, allowing viewers to watch thousands of on-demand TV shows, documentaries and movies across a wide variety of genres and languages ad-free.
It is the original major streaming option for home television audiences. You can use the service on any device that has a screen, including phones, tablets, smart TVs, PCs, and set-top boxes.
From full seasons of today's hottest TV shows to classic movies, Netflix lets you enjoy everything of your choice.
Related Post: How To Install Hulu On Kodi?
What is Netflix Error Code m7361-1253?
When you watch videos on Netflix, you may encounter different kinds of issues. One of the errors is M7361-1253. This error will stop you from using Netflix successfully.
Now according to the Netflix, "if you experience the error code M7361-1253 while watching on your PC or Mac computer, it's typically due to a network connectivity issue that is not allowing your computer to connect to Netflix. Follow the troubleshooting steps to resolve the issue."
The issue is ideally encountered while streaming Netflix videos in a browser on a laptop or a desktop. It can halt your computer from streaming movies and TV shows on this application.
To make everything go back to normal, you need to resolve the Netflix error code m7361-1253. Here're the quick fixes to settle this Netflix error:
How Do I Fix Netflix Error Code m7361-1253?
There are many ways to fix the error code m7361-1253 on Netflix and we will discuss them in the following content.
Method 1: Restart your computer
Rebooting a computer always fixes many temporary issues. So if you encounter the Netflix error code while enjoying your favourite videos, restart your computer.
However, if this method doesn't work, you can try the next solution.
Method 2: Update your Browser
When the m7361-1253 Netflix error stops you from streaming, updating your browser will be a great idea because sometimes using outdated versions of web browsers can also cause this error.
To update Google Chrome:
Open Google Chrome.
Press the "Menu" icon (three dots) in the upper right corner.
Click on the "Help" option.
After that, click on the 'About Google Chrome' option.
The about page of Chrome will open with details or its current version. It will also check for updates. Any updates available for your browser will be automatically installed here.
Once the updates get installed, click on "Relaunch."
Also Read: How To Fix Google Chrome Slow On Windows 10 Issue
To update Mozilla Firefox:
Open Firefox.
Click the three horizontal lines in the top right corner.
Go to the "Help" option.
In the Help menu, click "About Firefox."
A window appears that provides information about the current version of Firefox. If any updates are available, there will be an option to update.
Method 3: Disable/Enable Hardware Acceleration
Enabling hardware acceleration in Chrome enhances the user experience while streaming videos, but sometimes it can cause high memory usage and also slow down your computer.
If it is enabled already, we suggest you disable and then try streaming Netflix again. By enabling and disabling this feature, m7361-1253 error can be resolved immediately.
Here's how to do it:
Open Google Chrome.
Go to "Settings" and then click on "Advanced" option from the left pane.
Tap on "System" and then select the option "Use hardware acceleration when available".
Disable it first and then enable it.
Now restart the browser and check to see if the problem still persists.
Method 4: Clear the Netflix Cookies
Not clearing the browser cookies can sometimes cause the Netflix error code m7361-1253.
Clear your Netflix cookies using the steps below:
Open your browser and type in "http://www.Netflix.com/clearcookies". It will automatically clear your browsing data related to Netflix.
Once the cookies are deleted, you will be automatically logged out from your Netflix account.
Now sign in to your Netflix account with your email and password to get back in.
After that play any movie or TV show on Netflix and check to see if the issue is resolved.
Method 5: Check Network Connectivity
Since the M7361-1253 error in Netflix is primarily caused because of a network connectivity error, so it is recommended to look into your network hardware and making sure everything is connected properly.
Check your Wifi router settings, check if all LAN wires are connected to the wire properly. Also restart your router to see the changes.
You can test the stability of your internet connection by checking other video streaming websites like Youtube and Vimeo. For smooth video streaming, Netflix needs a fast and stable internet connection.
Method 6: Change the Audio Sample Rate
According to many Netflix users, altering the audio sample rate in your Windows speaker settings can fix the problem.
Here's how to change the audio sample rate in your PC:
Right-click on the speaker available at the lower right corner of the taskbar.
Choose "Playback devices."
Select your playback device with a green checkmark.
Right-click on the Playback device and tap on "Properties".
Go the "Advanced" tab.
After that change the audio sample rate by making the frequency lower or higher.
Tap on "Apply" and click on "Ok" to save the settings.
Now play your favourite movie on Netflix.
Method 7: Check Antivirus Software
Sometimes the antivirus software or firewall can obstruct the functioning of Netflix, and leading to the Netflix Error M7361-1253 issue.
You can simply disable your antivirus software on your computer to stop it from running.
After that, open Netflix then play videos with it to check whether the issue is solved. If there is no error, that means that your antivirus software is outdated and is the reason for this issue.
Update your antivirus program to resolve the error.
Method 8: Use a Different Browser
If any of the above solutions didn't work out for you, we would suggest you try a browser that is supportive of HTML5 for a seamless Netflix experience. You can use a different browser like Microsoft Edge, Opera Mini, Vivaldi or Yandex Browser. These browsers also work great with Netflix.
Final Words
All these solutions can help you solve Netflix error code M7361-1253 easily. Follow each method one at a time and see which of the solutions helped you fix the error. Also, don't forget to let us know in the comments below.