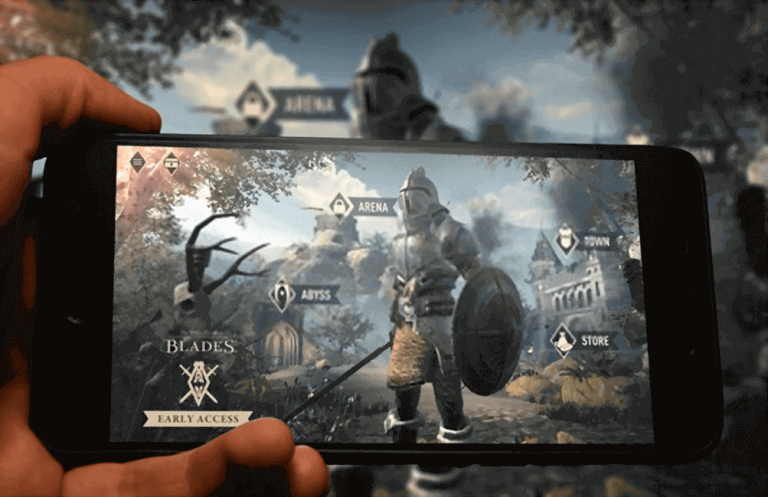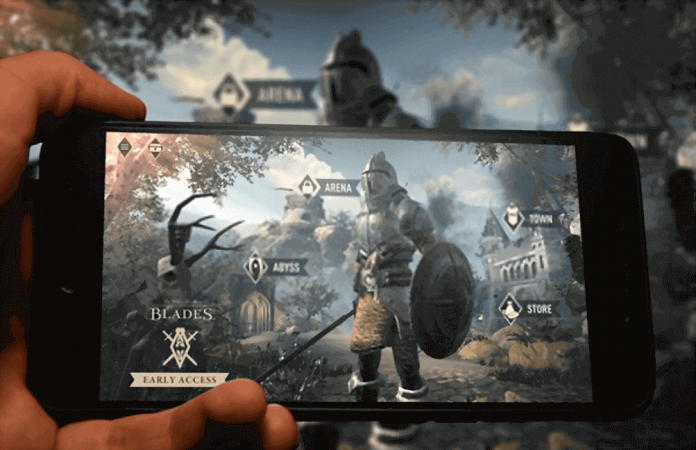 S
kyrim is one of the intense role-playing games where you have to explore a vast world which is filled with numerous quests and opportunities. In this article, we will discuss the Games like Skyrim that offer you the same level of excitement.
Skyrim is one of the most played games around the globe. It has a dedicated fan base who play the game for hours at a stretch. This adventurous game lets you explore the massive world with your acting skills.
If you want to play more games similar to Skyrim, then you are in the right place.
Check out each game listed in this article.
Related Articles:
Top Games like Skyrim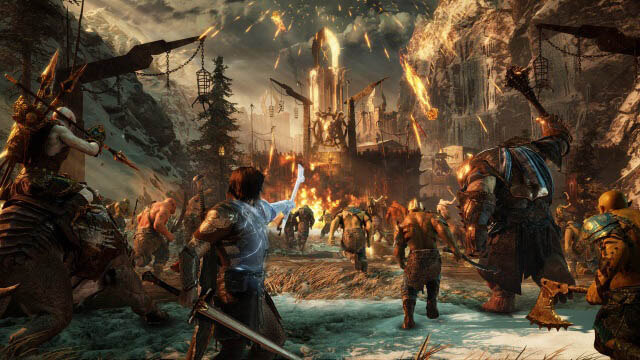 Middle Earth: Shadow of War, the sequel to the popular Middle-earth: Shadow of Mordor, is an epic open-world action-adventure RPG. The game is set in a fantasy land insured by the Lord of the Rings franchise.
The prequel was critically acclaimed for its fluid combat mechanics, gameplay, scriptwriting, exciting plotline, and most noteworthy, its Nemesis system. In this game, you can forge a new Ring of Power, defeat enemies on the battlefield, and rule Mordor with your army.
In the Shadow of War, you will use the new Nemesis engine to bring character stories to life. Special abilities and powers have been enhanced in this installment, which makes it essential to find a tactical strategy to take down the enemy.
The powerful actions and super magic of this game will never let you sleep until the power is gone.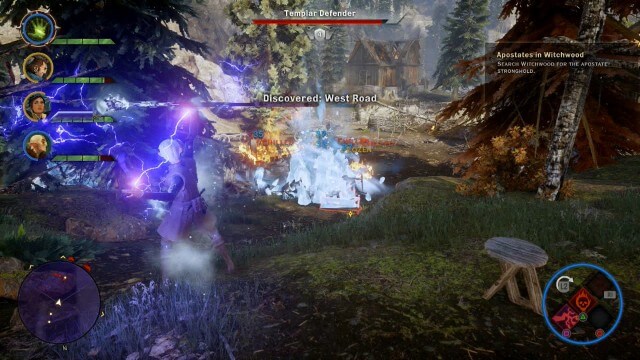 Dragon Age: Inquisition, the game deserve to be on the list of Games like Skyrim because of its outstanding graphics and storyline.
You start as the character who has the power to seal off different breaches in the world. Your mission is to settle the civil unrest caused by these breaches. The game is long, taking most players around 90 hours to complete, so you're guaranteed to get plenty of playtimes.
As you level up, you can enhance your character abilities. Choose from a different race of heroes, with each race possessing unique skills and powers.
Character customization, variation in classes, engaging and exciting plotline, and a gigantic open-world filled with a lot of side-quests, these are some of the enchanting factors that define how good Inquisition is from other Dragon Age series.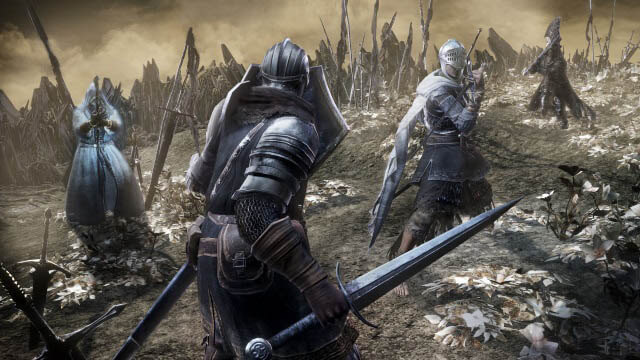 The game Dark Soul III is an action RPG that focuses more on medieval combat. This game comes equipped with all kinds of weapons to use against enemies, including swords, bows, and projectiles.
Some attack in combos of three swings or some other combination, so you have to know how to dodge to survive.
You play as The Ashen One, who is on a mission to postpone the coming age of dark by saving the First Flame from dying out.
The Dark Soul III sets a whole new level. From haunting cathedrals to crypts, to castles, to swamps, each area is very distinct and overflowing with the story.
The intense combat and a huge array of colossal monsters to fight with, make the gameplay more enjoyable.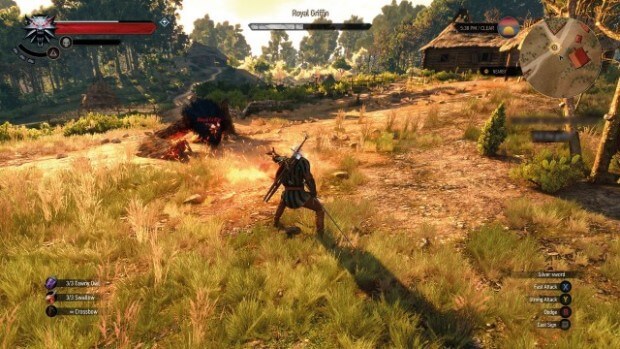 Without a shadow of a doubt, we can say The Witcher 3: Wild Hunt is one of the best action RPGs and top games similar to Skyrim.
Witcher 3 is the winner of many awards from reputed publications and events. It offers a detailed environment, amazing interactions, fluid combat system, and a vast world that is ready for exploration.
The game follows the story of Geralt of Rivia, a Witcher who hunts monsters, and this time, he's looking for his missing daughter, who's running from the Wild Hunt (an evil force). Control Geralt and use his powers to fight all that is evil. Use swords or magic, whichever you like, and fight the monsters that are causing trouble in the world.
The story of Witcher 3 takes off from where it ended in the previous game. The new game is huge, and you won't be able to explore it fully even after playing it for 50 or 60 hours. So get more time to play this game.
Ryse: Son Of Rome is a third-person hack and slash video game that is sure to thrill you. The game seeks to capture the grandeur and grit of the Roman Empire as players take charge of Marius Titus and lock horns in brutally realistic combat.
Marius strikes enemies using his sword and shields to deflect attacks. While progressing through the game, players can gain access to unique weapons.
The gameplay is simple, but the combats are just incredible.
This game is an excellent Skyrim alternative if you want great visuals and storyline with compelling gameplay.  It is purely set in a medieval background and is great for attacks and kills.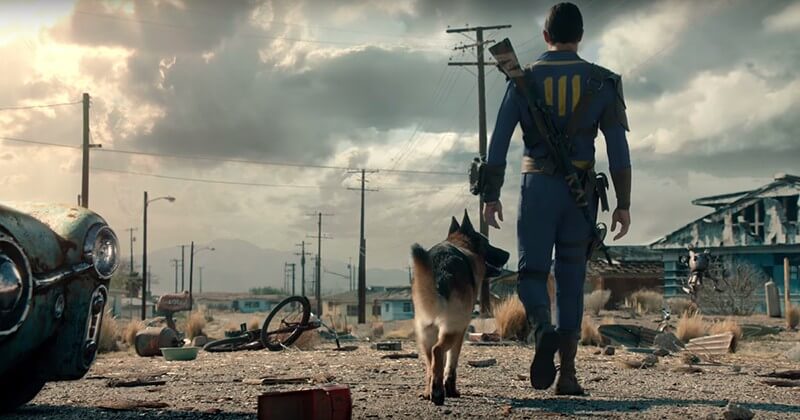 Fallout 4 is also a role-playing game and has a third and first-person perspective. This game is not based in medieval times but has a post-apocalyptic setting where the world is in ruins after a nuclear war.
Like other games like Skyrim, you don't use magic spells, but you still have nasty guns and awesome melee weapons to loot.
Wherever you go, you are haunted by death and desperation. The game offers an impressive storyline, countless side quests, and customization, which will keep you engaged.
Fallout 4 is undoubtedly an addictive game because you can follow the traces of your family to find them.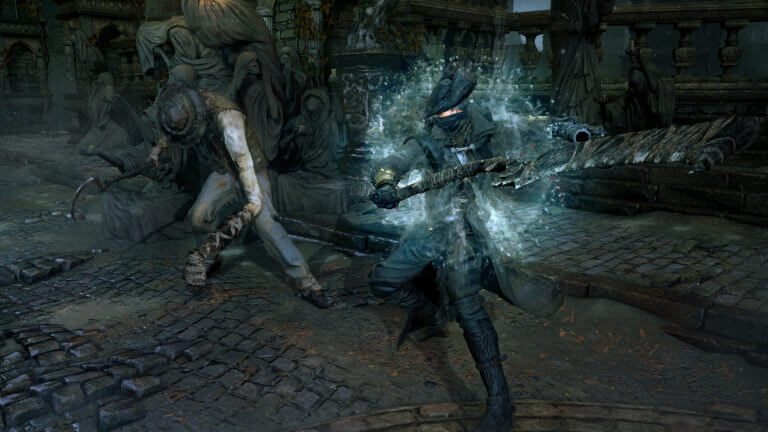 Bloodborne is a survival horror RPG title that is only released on the Playstation 4 so far. It is a tough game to play.
This game happens in a city called Yharnam, a city with a strange epidemic spreading through it. You will be alone, and there are no quest locations on the map.
Arm yourself with the guns and fight for your survival. More than the guns, your wits will be able to provide excellent assistance for you to ensure your survival.
You play from the third-person perspective of a Hunter with the motive to search for the 'Paleblood.' The player solves various mysteries and facts as he/she progresses in the game.
Lords Of The Fallen series is a third-person action role-playing game and has been pretty successful so far. The game is set in a world long after the defeat of a god named Adyr.
The game tells that all humans who oppose his God, finally made humans find a way to fight. The man manages to kill God in the hope that they can determine their destiny.
Then there is the main character named Harkyn, a criminal now in military service with his previous sins tattooed on his face. Harkyn was released from prison on a mission to save a man who was making a forbidden battle that seemed impossible to win.
The game uses a "risk and reward" system when it comes to upgrading Harkyn. You also have the choice of using weapons or, in some circumstances, magic powers.
Next up is Conan Exiles, an open-world game where you have to survive, build a kingdom, and defeat your enemies in battle.
The game starts with a vast and seamless world that is filled with the ruins of ancient civilizations. In this game, you have to uncover its dark history. Hunt animals for food, find shelter from the crazy weather and keep exploring the vast world to get busy in the game.
Crafting is an essential part of the game. Whether it's building a basic house from stone foundations, to cultivating plants, catching fish, even to sacrificing human hearts to the gods to summon a giant controllable avatar to rain down destruction on your enemies. There's a massive list of options.
You'll also get many customization options like gender, voice, and several physical attribute sliders. You can play this game with your friends if you want to.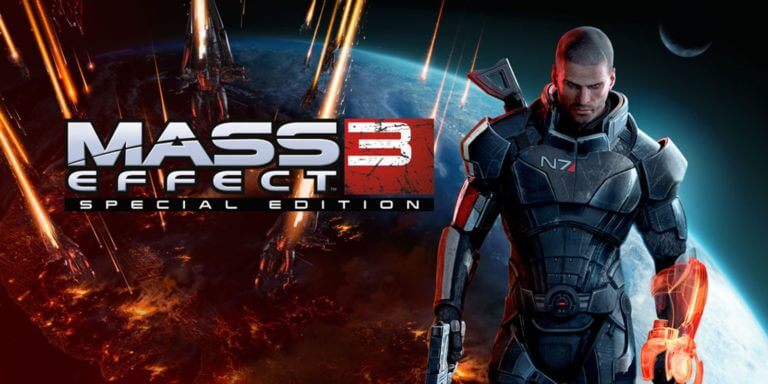 Mass Effect 3 has a space setting, so it's different from Skyrim in that sense. It is a role-playing action game where you reprise the role of Commander Shepard, who is caught in the middle of a full-on invasion by the Reapers—ancient sentient machines that are trying to wipe out the human race.
You have the choice of six different classes with different skill sets. Like others on the list, you have to complete quests.
One good thing about the game is you can create your version of Commander Shepard. And through dialogue trees, you can make decisions that have an impact on the way your game is played.
The dialogue and story make this game worth playing.
Final Words
Well, that's about the best games like Skyrim we could find for you. We hope this article helped you.
Do let us know your suggestions below on the games that have been listed above. If you know any other game similar to Skyrim, comment us below.