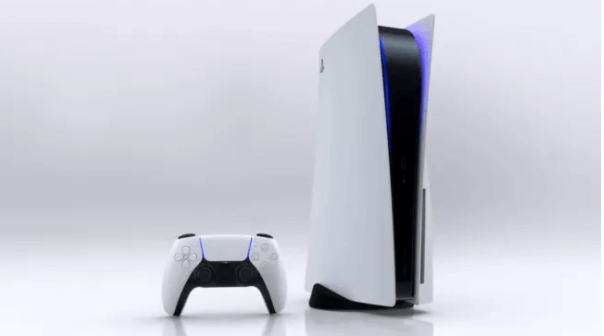 S
o finally it is here, the most awaited PS5. There is no doubt in saying that the PlayStation has always offered more to the AV world than just games.
The PlayStation 4 is one of the most popular gaming consoles of all time. And now we're excited that the time for you to experience the new adventures of PS5 is almost here.
Sony has officially released the design of its latest gaming console PlayStation 5. It has also screened some games.
Sony introduced two models of PlayStaion5. One of these will come in 4K Blue Ray Drive and the other in Digital Edition. Both consoles will be launched in the US, Canada, Japan, Korea, Mexico, Australia, and New Zealand on November 12 and the rest of the world on November 19.
Here's everything we know about the PS5 including price, design, launch games, specs etc.
PS5 Price and Release Date
Playstation 5 Standard Edition: $499.99 / €499.99 / £449.99 / ¥49,980
Playstation 5 Digital Edition: $399.99 / €399.99 / £359.99 / ¥39,980
Sony has officially confirmed that the PlayStation 5 will release on November 12 in the US, Japan, Canada, Mexico, Australia, New Zealand and South Korea. For other parts of the world, it will be released on November 19.
PS5 Design
During the PS5 reveal event in June 2020, the console design was revealed. There will be two editions of the console – a traditional console edition and the PS5 Digital Edition.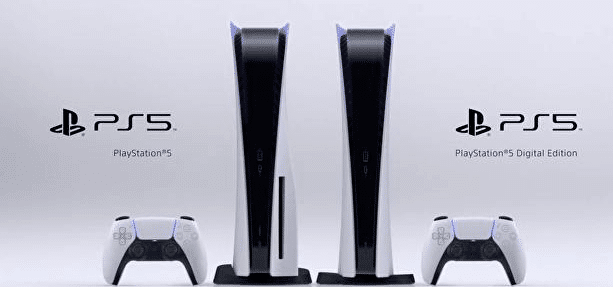 The PS5 design is a bold step away from the traditional black box, with both the digital-only and disc drive versions boasting a white and black color scheme and serious curves.
Dimensions and weight for the PlayStation 5 Digital Edition:
Dimensions – 390mm x 92mm x 260mm (width x height x depth)
Weight –9kg
Dimensions and weight for the PlayStation 5 Traditional Edition:
Dimensions – 390mm x 104mm x 260mm (width x height x depth)
Weight –5kg
The PlayStation 5 Digital Edition is far slimmer than the regular version of the console.
Let's come to the ports that will be available on both the PlayStation 5 and PlayStation 5 Digital Edition.
Type-A port (Hi-Speed USB)
Type-A port (Super-Speed USB 10Gbps) x2
Type-C port (Super-Speed USB 10Gbps)
If we talk about the power socket, the Digital Edition will have a 340W socket. On the other hand, the PS5 traditional version will have a 350W one.
Furthermore, both consoles will carry an HDMI port, which will support 4K 120Kz TVs, 8K TVs and VRR – specified by HDMI ver.2.1.
There will be an Ethernet socket (10BASE-T, 100BASE-TX, 1000BASE-T), as well as Bluetooth 5.1 for networking. Also, both consoles will have the ability to connect to Wi-Fi.
PlayStation 5 Specs
CPU: 8x Cores @ 3.5GHz Custom Zen 2
GPU: AMD Radeon™ RDNA 2-based graphics engine, Ray Tracing Acceleration, Variable frequency, up to 2.23 GHz (10.3 TFLOPS)
Memory: GDDR6 16GB
Memory Bandwidth: 448GB/s Bandwidth
SSD: 825GB
IO Throughput: 5.5GB/s (Raw), Typical 8-9GB/s (compressed)
Resolution: Target 4K, up to 8K
Optical Drive: Ultra HD Blu-ray (66G/100G) ~10xCAV, BD-ROM (25G/50G) ~8xCAV,  BD-R/RE (25G/50G) ~8xCAV, DVD ~3.2xCLV
PS5 Game Disc: Ultra HD Blu-ray, up to 100GB/disc
Audio: "Tempest" 3D AudioTech
Video Out: HDMI™ OUT port, Support of 4K 120Hz TVs, 8K TVs, VRR (specified by HDMI ver.2.1)
PS5 Controller Specifications
The Sony Playstation 5 DualSense Wireless Controller is the successor to the DualShock line. It's altogether rounder, with a sleek white-on-black aesthetic. The light bar on the back of the DualShock 4 is now split between the sides of the central touchpad, and there's a new Create button in place of the Share button, but most everything else is standard for a PlayStation controller.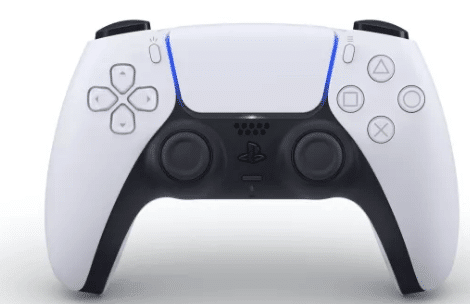 Dimensions: Approx. 160mm x 66mm x 106mm (excludes largest projection) (width x height x depth)
Weight:  Approx. 280g
Buttons: PS button, Create button, Options button, Directional buttons (Up/Down/Left/Right), Action buttons (Triangle, Circle, Cross, Square),R1/L1 button, R2/L2 button (with Trigger Effect)Left stick / L3 button, Right stick / R3 button, Touch Pad button, MUTE button
Touch Pad: 2 Point Touch Pad, Capacitive Type, Click Mechanism
Motion Sensor: Six-axis motion sensing system (three-axis gyroscope + three-axis accelerometer)
Audio: Built-in Microphone Array, Built-in Mono Speaker, Stereo Headset JackOutput : 48kHz/16bit, Input : 24kHz/16bit
Feedback: Trigger Effect (on R2/L2 button), Vibration (haptic feedback by dual actuators), Indicators (Light bar / Player indicator / MUTE status)
Ports: USB Type-C® port (Hi-Speed USB), Stereo Headset Jack, Charging Terminals
Communication: Bluetooth® Ver5.1, USB connection (HID, Audio)
Battery: Built-in rechargeable lithium-ion battery, DC 3.65V voltage, 1560mAh Capacity
Playstation 5 Launch Games
The PS5 launch games library looks quite impressive. Below are the confirmed PS5 launch games.
Spider-Man: Miles Morales
Astro's Playroom
Sackboy: A Big Adventure
Assassin's Creed Valhalla
Demon's Souls
Godfall
Watch Dogs Legion
Dirt 5
Call of Duty: Black Ops Cold War
Devil May Cry 5 Special Edition
Fortnite
PS5 Accessories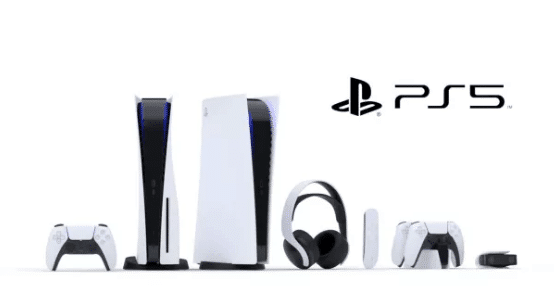 Sony also revealed some details about the accessories that will complement the new system.
DualSense Wireless Controller
PULSE 3D wireless headset with 3D audio support and dual noise-cancelling microphones
HD Camera with dual 1080p lenses for gamers to broadcast themselves along with their epic gameplay moments
Media Remote to navigate movies and streaming services with ease
DualSense Charging Station to conveniently charge two DualSense Wireless Controllers
Keep visiting the page for more updates.